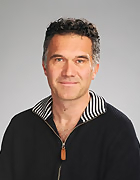 Email
klaus.zuberbuehler@unine.ch
Voici les éléments
1 - 10 sur 259
Répertoire et contextes sociaux des cris unitaires du colobe vert (procolobus verus) dans le Parc National de Taï (PNT), Côte d'Ivoire.

Pour caractériser l'environnement social et écologique du Colobe Vert (Procolobus verus), des observations régulières par tranche de 15 minutes d'animaux focaux dans trois groupes ont été menées. Les observations et les enregistrements de cris occasionnels (Ad libitum) ont permis de répertorier huit (8) types de cris unitaires émis par différentes classes de sexes et d'âges. Ces cris peuvent être regroupés en quatre catégories selon les contextes sociaux dans lesquels ils interviennent : les cris a, b et c en cas de prédation et de trouble (présence de prédateur, cris d'alarme d'autres espèces), les cris f et g en situation de conflit (combat entre individus), les cris b, c et e en contexte de stabilité (calme apparent), et les cris b, c et e pour signaler des rencontres inter-groupes (rencontre avec d'autres groupes de singes)., In order to knod how Olive Colobus monkeys (Procolobus verus) interact with their social and ecological environment,we carried out regular observations by 15 minutes old section of focal animals in three groups. These observationsassociated with the recordings of occasional calls (Ad libitum) enabled us to index eight (8) types of unit calls emittedby various sex and age classes. These calls can be gathered into four types according to social contexts in whichthey happened : the calls a, b and c in context of predation and disturbance (presence of predator, alarm calls fromother monkey species), the calls f and g in a situation of conflict (fights between individual), the calls b, c and e asa signal of stability (peaceful context), and the calls b, c and e in case of intergroup encounters (encounter with othermonkey groups).

A method for automated individual, species and call type recognition in free-ranging animals

The ability to identify individuals reliably is often a key prerequisite for animal behaviour studies in the wild. In primates, recognition of other group members can be based on individual differences in the voice, but these cues are typically too subtle for human observers. We applied a combined mechanism consisting of a call feature extraction (mel frequency cepstral coefficients) and pattern recognition algorithm (artificial neural networks) to investigate whether automated caller identification is possible in free-ranging primates. The mechanism was tested for its accuracy in recognizing species, call type and caller identity in a large population of free-ranging blue monkeys, Cercopithecus mitis stuhlmanni, in Budongo Forest, Uganda. Classification was highly accurate with 96% at the species, 98% at the call type and 73% at the caller level. It also outperformed conventional discriminant function analysis in the individual recognition task. We conclude that software based on this method will make a powerful tool for future animal behaviour research, as it allows for automatic, fast and objective classifications in different animal species. (C) 2013 The Association for the Study of Animal Behaviour. Published by Elsevier Ltd. All rights reserved.

Wild chimpanzees (Pan troglodytes schweinfurthii) distinguish between different scream types: evidence from a playback study

(

2009

)

Slocombe, Katie Elizabeth

;

;

When experiencing aggression from group members, chimpanzees commonly produce screams. These agonistic screams are graded signals and vary acoustically as a function of the severity of aggression the caller is facing. We conducted a series of field playback experiments with a community of wild chimpanzees in the Budongo Forest, Uganda, to determine whether individuals could meaningfully distinguish between screams given in different agonistic contexts. We compared six subjects' responses to screams given in response to severe and mild aggression. Subjects consistently discriminated between the two scream types. To address the possibility that the response differences were driven directly by the screams' peripheral acoustic features, rather than any attached social meaning, we also tested the subjects' responses to tantrum screams. These screams are given by individuals that experienced social frustration, but no physical threat, yet acoustically they are very similar to screams of victims of severe aggression. We found chimpanzees looked longer at severe victim screams than either mild victim screams or tantrum screams. Our results indicate that chimpanzees attend to the informational content of screams and are able to distinguish between different scream variants, which form part of a graded continuum.

Diana monkey long-distance calls: Messages for conspecifics and predators

Primate long-distance calls have typically been interpreted as communication signals between conspecific groups (the 'resource defence hypothesis'), but their potential role as anti- predator alarm calls has received comparably little attention. Male diana monkeys, Cercopithecus diana diana, in the Taï forest of Côte d'Ivoire often utter long-distance calls, either spontaneously or in reaction to a variety of stimuli, including predators and non-predators. The present study focuses only on predation contexts and provides evidence for communication to both predators and conspecifics. Males called only in response to predators whose hunting success depends on unprepared prey, that is, leopards and crowned hawk eagles, but not in response to pursuit hunters, such as chimpanzees and humans, which can pursue the caller in the canopy. Calling was regularly combined with approaching the predator. Both observations suggest that male long-distance calls are used to signal detection to the predator ('perception advertisement hypothesis'). Analysis of male long-distance calls given to leopards and eagles showed that they differed according to a number of acoustic parameters. The two call variants were played to different diana monkey groups; conspecifics responded to them as though the original predator were present. We conclude that, in addition to their function in perception advertisement, diana monkey long-distance calls function as within-group semantic signals that denote different types of predators.

Agonistic screams in wild chimpanzees (Pan troglodytes schweinfurthii) vary as a function of social role

Some nonhuman primates have demonstrated the capacity to communicate about external objects or events, suggesting primate vocalizations can function as referential signals. However, there is little convincing evidence for functionally referential communication in any great ape species. Here, the authors demonstrate that wild chimpanzees (Pan troglodytes schweinfurthii) of Budongo forest, Uganda, give acoustically distinct screams during agonistic interactions depending on the role they play in a conflict. The authors analyzed the acoustic structure of screams of 14 individuals, in the role of both aggressor and victim. The authors found consistent differences in the acoustic structure of the screams, across individuals, depending on the social role the individual played during the conflict. The authors propose that these 2 distinct scream variants, produced by victims and aggressors during agonistic interactions, may be promising candidates for functioning as referential signals.

Primates take weather into account when searching for fruits

Temperature and solar radiation are known to influence maturation of fruits and insect larvae inside them [1-8]. We investigated whether gray-cheeked mangabeys (Lophocebus albigena johnstonii) of Kibale Forest, Uganda, take these weather variables into account when searching for ripe figs or unripe figs containing insect larvae. We predicted that monkeys would be more likely to revisit a tree with fruit after several days of warm and sunny weather compared to a cooler and more cloudy period. We preselected 80 target fig trees and monitored whether they contained ripe, unripe, or no fruit. We followed one habituated monkey group from dawn to dusk for three continuous observation periods totalling 210 days. Whenever the group came within a 100 m circle of a previously visited target tree for a second time, we noted whether or not individuals proceeded to the trunk, i.e., whether they "revisited" or simply "bypassed" the tree. We found that average daily maximum temperature was significantly higher for days preceding revisits than bypasses. The probability of a revisit was additionally influenced by solar radiation experienced on the day of reapproach. These effects were found only for trees that carried fruit at the previous visit but not for trees that had carried none. We concluded that these non-human primates were capable of taking into account past weather conditions when searching for food. We discuss the implication of these findings for theories of primate cognitive evolution.

Complex patterns of signalling to convey different social goals of sex in bonobos, Pan paniscus

Sexual behaviour in bonobos (Pan paniscus) functions beyond mere reproduction to mediate social interactions and relationships. In this study, we assessed the signalling behaviour in relation to four social goals of sex in this species: appeasement after conflict, tension reduction, social bonding and reproduction. Overall, sexual behaviour was strongly decoupled from its ancestral reproductive function with habitual use in the social domain, which was accompanied by a corresponding complexity in communication behaviour. We found that signalling behaviour varied systematically depending on the initiator's goals and gender. Although all gestures and vocalisations were part of the species-typical communication repertoire, they were often combined and produced flexibly. Generally, gestures and multi-modal combinations were more flexibly used to communicate a goal than vocalisations. There was no clear relation between signalling behaviour and success of sexual initiations, suggesting that communication was primarily used to indicate the signaller's intention, and not to influence a recipient's willingness to interact sexually. We discuss these findings in light of the larger question of what may have caused, in humans, the evolutionary transition from primate-like communication to language.