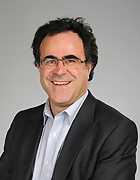 Voici les éléments
1 - 10 sur 76
Today's Migration-Mobility Nexus in Switzerland

(

Cham: Springer,

2019

)

;

;

This chapter provides a general overview of the Migration-Mobility Nexus in Switzerland. Today's patterns of migration move on a continuum from long-term and permanent to increasingly temporary and fluid. Based on data from the Migration-Mobility Survey and on theoretical and political considerations, it aims at providing a general empirical overview of the migration flows towards Switzerland. First and on a theoretical level, the two paradigmatic lenses of migration research and mobility studies are presented. Second, the transformation of European migration regimes since the 1970s and its effect on the patterns of migration and mobility are discussed. Third, we show how Switzerland, being part of the European Migration Regime in transformation, can be used as a laboratory to understand the changes in and of an advanced post-industrial society. To this end, we provide a short empirical overview of the immigrant population and their living conditions in the country. Fourth, the chapter provides a set of analytical questions that will be addressed throughout this volume – by means of the Migration-Mobility Survey data – and discussed in the concluding chapter.

Kulturelle Vielfalt und die Justiz

(

Zürich: Seismo Verlag,

2013

)

;

Die Rechtssysteme von Einwanderungsgesellschaften sind mit einer zunehmenden kulturellen Vielfalt konfrontiert. Im Hinblick auf die Anwendung des Rechts sehen sie sich dadurch vor grossen Herausforderungen. Diese Herausforderungen werden im vorliegenden Buch am Beispiel der Schweiz dokumentiert. Ausgangspunkt des Buches ist die These, dass die durch die unterschiedliche Herkunft bedingte Diversität den etablierten rechtlichen Rahmen westlicher Gesellschaften grundlegend in Frage stellt. Gerade anders tradierte gesellschaftliche Praktiken (beispielsweise traditionelle Rollenverständnisse der Geschlechter, Polygamie oder die Forderung nach Anerkennung eines rechtlichen Pluralismus) können als Kampfansagen an den säkularen Staat und an ein laizistisches Weltverständnis verstanden werden. Welche Rolle kommt der Justiz in einer Gesellschaft mit kulturell diversifizierten Praktiken zu? Diese Frage gehen die Autorinnen und Autoren unvoreingenommen im Stil eines Dialoges an.