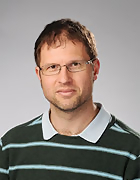 Voici les éléments
1 - 10 sur 35
Serological signature of tick-borne pathogens in Scandinavian brown bears over two decades

(

2015-7-28

)

;

;

;

;

;

;

;

;

;

Background: Anthropogenic disturbances are changing the geographic distribution of ticks and tick-borne diseases. Over the last few decades, the tick Ixodes ricinus has expanded its range and abundance considerably in northern Europe. Concurrently, the incidence of tick-borne diseases, such as Lyme borreliosis and tick-borne encephalitis, has increased in the human populations of the Scandinavian countries. Methods: Wildlife populations can serve as sentinels for changes in the distribution of tick-borne diseases. We used serum samples from a long-term study on the Scandinavian brown bear, Ursus arctos, and standard immunological methods to test whether exposure to Borrelia burgdorferi sensu lato, the causative agent of Lyme borreliosis, and tick-borne encephalitis virus (TBEV) had increased over time. Bears had been sampled over a period of 18 years (1995-2012) from a southern area, where Ixodes ricinus ticks are present, and a northern area where ticks are uncommon or absent. Results: Bears had high levels of IgG antibodies against B. burgdorferi sensu lato but not TBEV. Bears at the southern area had higher values of anti-Borrelia IgG antibodies than bears at the northern area. Over the duration of the study, the value of anti-Borrelia IgG antibodies increased in the southern area but not the northern area. Anti-Borrelia IgG antibodies increased with the age of the bear but declined in the oldest age classes. Conclusions: Our study is consistent with the view that ticks and tick-borne pathogens are expanding their abundance and prevalence in Scandinavia. Long-term serological monitoring of large mammals can provide insight into how anthropogenic disturbances are changing the distribution of ticks and tick-borne diseases.

The Lyme Disease Pathogen Has No Effect on the Survival of Its Rodent Reservoir Host

Zoonotic pathogens that cause devastating morbidity and mortality in humans may be relatively harmless in their natural reservoir hosts. The tick-borne bacterium Borrelia burgdorferi causes Lyme disease in humans but few studies have investigated whether this pathogen reduces the fitness of its reservoir hosts under natural conditions. We analyzed four years of capture-mark-recapture (CMR) data on a population of white-footed mice, Peromyscus leucopus, to test whether B. burgdorferi and its tick vector affect the survival of this important reservoir host. We used a multi-state CMR approach to model mouse survival and mouse infection rates as a function of a variety of ecologically relevant explanatory factors. We found no effect of B. burgdorferi infection or tick burden on the survival of P. leucopus. Our estimates of the probability of infection varied by an order of magnitude (0.051 to 0.535) and were consistent with our understanding of Lyme disease in the Northeastern United States. B. burgdorferi establishes a chronic avirulent infection in their rodent reservoir hosts because this pathogen depends on rodent mobility to achieve transmission to its sedentary tick vector. The estimates of B. burgdorferi infection risk will facilitate future theoretical studies on the epidemiology of Lyme disease.

Co-feeding transmission in Lyme disease pathogens

This review examines the phenomenon of co-feeding transmission in tick-borne pathogens. This mode of transmission is critical for the epidemiology of several tick-borne viruses but its importance for Borrelia burgdorferi sensu lato, the causative agents of Lyme borreliosis, is still controversial. The molecular mechanisms and ecological factors that facilitate co-feeding transmission are therefore examined with particular emphasis on Borrelia pathogens. Comparison of climate, tick ecology and experimental infection work suggests that co-feeding transmission is more important in European than North American systems of Lyme borreliosis, which potentially explains why this topic has gained more traction in the former continent than the latter. While new theory shows that co-feeding transmission makes a modest contribution to Borrelia fitness, recent experimental work has revealed new ecological contexts where natural selection might favour co-feeding transmission. In particular, co-feeding transmission might confer a fitness advantage in the Darwinian competition among strains in mixed infections. Future studies should investigate the ecological conditions that favour the evolution of this fascinating mode of transmission in tick-borne pathogens.