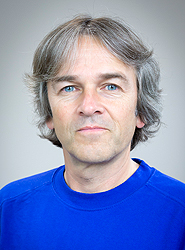 Voici les éléments
1 - 10 sur 17
Comparative Screening of Mexican, Rwandan and Commercial Entomopathogenic Nematodes to Be Used against Invasive Fall Armyworm, Spodoptera frugiperda

(

2022-2-16

)

;

;

;

;

;

;

;

;

;

;

;

The fall armyworm (FAW), Spodoptera frugiperda Smith (Lepidoptera: Noctuidae) is an important pest of maize originating from the Americas. It recently invaded Africa and Asia, where it causes severe yield losses to maize. To fight this pest, tremendous quantities of synthetic insecticides are being used. As a safe and sustainable alternative, we explore the possibility to control FAW with entomopathogenic nematodes (EPN). We tested in the laboratory whether local EPNs, isolated in the invasive range of FAW, are as effective as EPNs from FAW native range or as commercially available EPNs. This work compared the virulence, killing speed and propagation capability of low doses of forty EPN strains, representing twelve species, after placing them with second-, third- and sixth-instar caterpillars as well as pupae. EPN isolated in the invasive range of FAW (Rwanda) were found to be as effective as commercial and EPNs from the native range of FAW (Mexico) at killing FAW caterpillars. In particular, the Rwandan Steinernema carpocapsae strain RW14-G-R3a-2 caused rapid 100% mortality of second- and third-instar and close to 75% of sixth-instar FAW caterpillars. EPN strains and concentrations used in this study were not effective in killing FAW pupae. Virulence varied greatly among EPN strains, underlining the importance of thorough EPN screenings. These findings will facilitate the development of local EPN-based biological control products for sustainable and environmentally friendly control of FAW in East Africa and beyond.

The Role of Herbivore-induced Plant Volatiles in Trophic Interactions: The Swiss Connection

It is increasingly evident that plants actively respond to the threats and challenges that they come to face while growing. This is particularly manifested in the dynamic responses to insect herbivory, especially in terms of the volatile compounds that the attacked plants emit. Indeed, many plants respond to insect-inflicted damage with the synthesis and release of volatile organic compounds. These emissions, commonly referred to as herbivore-induced plant volatiles (HIPVs), play important roles in the interactions between the emitting plants and their biotic environment. The odorous signal can be picked up and exploited by various organisms: neighbouring plants, herbivores and their natural enemies, such as predators and parasitoid wasps. Coincidence or not, scientists currently working in Switzerland have made numerous key contributions to the work in this field. By highlighting their work, we attempt to give a somewhat historic overview of this field of research.

High genetic variability of herbivore-induced volatile emission within a broad range of maize inbred lines

Maize plants (Zea mays) attacked by caterpillars release a mixture of odorous compounds that attract parasitic wasps, natural enemies of the herbivores. We assessed the genetic variability of these induced volatile emissions among 31 maize inbred lines representing a broad range of genetic diversity used by breeders in Europe and North America. Odors were collected from young plants that had been induced by injecting them with caterpillar regurgitant. Significant variation among lines was found for all 23 volatile compounds included in the analysis: the lines differed enormously in the total amount of volatiles emitted and showed highly variable odor profiles distinctive of each genotype. Principal component analysis performed on the relative quantities of particular compounds within the blend revealed clusters of highly correlated volatiles, which may share common metabolic pathways. European and American lines belonging to established heterotic groups were loosely separated from each other, with the most clear-cut difference in the typical release of (E)-beta-caryophyllene by European lines. There was no correlation between the distances among the lines based on their odor profiles and their respective genetic distances previously assessed by neutral RFLP markers. This most comprehensive study to date on intraspecific variation in induced odor emission by maize plants provides a further example of the remarkably high genetic diversity conserved within this important crop plant. A better understanding of the genetic control of induced odor emissions may help in the development of maize varieties particularly attractive to parasitoids and other biological control agents and perhaps more repellent for herbivores.

Differential performance and parasitism of caterpillars on maize inbred lines with distinctly different herbivore-induced volatile emissions

Plant volatiles induced by insect feeding are known to attract natural enemies of the herbivores. Six maize inbred lines that showed distinctly different patterns of volatile emission in laboratory assays were planted in randomized plots in the Central Mexican Highlands to test their ability to recruit parasitic wasps under field conditions. The plants were artificially infested with neonate larvae of the fall armyworm Spodoptera frugiperda, and two of its main endoparasitoids, Campoletis sonorensis and Cotesia marginiventris, were released in the plots. Volatiles were collected from equally treated reference plants in the neighbourhood of the experimental field. The cumulative amount of 36 quantified volatile compounds determined for each line was in good accordance with findings from the laboratory; there was an almost 15-fold difference in total emission between the two extreme lines. We found significant differences among the lines with respect to the numbers of armyworms recovered from the plants, their average weight gain and parasitism rates. Average weight of the caterpillars was negatively correlated with the average total amount of volatiles released by the six inbred lines. However, neither total volatile emission nor any specific single compound within the blend could explain the differential parasitism rates among the lines, with the possible exception of (E)-2-hexenal for Campoletis sonorensis and methyl salicylate for Cotesia marginiventris. Herbivore-induced plant volatiles and/or correlates thereof contribute to reducing insect damage of maize plants through direct plant defence and enhanced attraction of parasitoids, alleged indirect defence. The potential to exploit these volatiles for pest control deserves to be further evaluated.

Evolutionary changes in an invasive plant support the defensive role of plant volatiles

(

2021-10-29

)

;

;

;

;

;

;

;

;

;

It is increasingly evident that plants interact with their outside world through the production of volatile organic compounds, but whether the volatiles have evolved to serve in plant defense is still a topic of considerable debate.Unharmed leaves constitutively release small amounts of volatiles, but when the leaves are damaged by herbivorous arthropods, they emit substantially more volatiles. These herbivore-induced plant volatiles (HIPVs) attract parasitoids and predators that kill insect herbivores, and this can benefit the plants.As yet, however, there is no tangible evolutionary evidence that this tritrophic interplay contrib- utes to the selection forces that have shaped the volatile emissions of plants.With this in mind, we investigated the evolutionary changes in volatile emissions in invasive common ragwort and the respective defensive roles of its constitutive and inducible volatiles. This Eurasian plant has invaded other continents, where it evolved for many generations in the absence of specialized herbivores and their natural enemies. We found that, compared to native ragworts, invasive plants release higher levels of constitutive volatiles but considerably lower levels of herbivore-induced volatiles. As a consequence, invasive ragwort is more attractive to a specialist moth but avoided by an unadapted generalist moth. Importantly, conforming to the indirect defense hypothesis, a specialist parasitoid was much more attracted to caterpillar-damaged native ragwort, which was reflected in higher parasitism rates in a field trial. The evolution of foliar volatile emissions appears to be indeed driven by their direct and indirect roles in defenses against insects.

Exceptional Use of Sex Pheromones by Parasitoids of the Genus Cotesia: Males Are Strongly Attracted to Virgin Females, but Are No Longer Attracted to or Even Repelled by Mated Females

Sex pheromones have rarely been studied in parasitoids, and it remains largely unknown how male and female parasitoids locate each other. We investigated possible attraction (and repellency) between the sexes of two braconid wasps belonging to the same genus, the gregarious parasitoid, Cotesia glomerata (L.), and the solitary parasitoid, Cotesia marginiventris (Cresson). Males of both species were strongly attracted to conspecific virgin females. Interestingly, in C. glomerata, the males were repelled by mated females, as well as by males of their own species. This repellency of mated females was only evident hours after mating, implying a change in pheromone composition. Males of C. marginiventris were also no longer attracted, but not repelled, by mated females. Females of both species showed no attraction to the odors of conspecific individuals, male or female, and C. glomerata females even appeared to be repelled by mated males. Moreover, the pheromones were found to be highly specific, as males were not attracted by females of the other species. Males of Cotesia glomerata even avoided the pheromones of female Cotesia marginiventris, indicating the recognition of non-conspecific pheromones. We discuss these unique responses in the context of optimal mate finding strategies in parasitoids.

Variability in herbivore-induced odour emissions among maize cultivars and their wild ancestors (teosinte)

Maize plants respond to caterpillar feeding with the release of relatively large amounts of specific volatiles, which are known to serve as cues for parasitoids to locate their host. Little is known about the genetic variability in such herbivore-induced plant signals and about how the emissions in cultivated plants compare to those of their wild relatives. For this reason we compared the total quantity and the qualitative composition of the odour blend among eleven maize cultivars and five wild Zea (Poaceae) species (teosinte), as well as among the offspring of eight Zea mays mexicana plants from a single population. Young plants were induced to release volatiles by mechanically damaging the leaves and applying oral secretions of Spodoptera littoralis (Lepidoptera: Noctuidae) caterpillars to the wounded sites. Volatiles were collected 7 h after treatment and subsequently analysed by gas chromatography. The total amounts of volatiles released were significantly different among maize cultivars as well as among the teosintes. Moreover, striking differences were found in the composition of the induced odour blends. Caryophyllene, for instance, was released by some, but not all varieties and teosintes, and the ratios among monoterpenes and sesquiterpenes varied considerably. The offspring of different mother plants of the Z. m. mexicana population showed some variation in the total amounts that they released, but the composition of the odour blend was very consistent within the population of this teosinte species. We discuss the ecological significance of these findings in terms of specificity and reliability of induced plant signals for parasitoids.

Occurrence and direct control potential of parasitoids and predators of the fall armyworm (Lepidoptera: Noctuidae) on maize in the subtropical lowlands of Mexico

1 Native natural enemies have the potential to control fall armyworm Spodoptera frugiperda (Smith) in tropical maize grown in Mexico, where this insect pest causes severe economic losses to farmers. It has been proposed that enhancing herbivore-induced volatile emissions in maize plants may help to increase the effectiveness of natural enemies, which use these volatiles to locate their prey. This will only be of immediate benefit to farmers if the activity of the natural enemies results in a direct reduction in herbivory. Here we report on field surveys for the most common natural enemies in a tropical maize-growing region in Mexico and the potential effects of these enemies on herbivory by fall armyworm.
2 Caterpillars were collected in maize fields near Poza Rica in the state of Veracruz during January and February 1999, 2000 and 2001. Plants were either naturally infested by S. frugiperda, or artificially infested with laboratory-reared larvae. Ten species of parasitoids emerged from the collected larvae and eight species of predators that are known to feed on larvae and eggs were observed on the plants. Campoletis sonorensis (Cameron) (Hymenoptera: Ichneumonidae) was the dominant parasitoid species, in 1999 and 2001.
3 Of the nine larval parasitoids collected, six (all solitary) are known to reduce herbivory, whereas one causes the host to eat more (for two species this is not known). This implies that enhancing the effectiveness of solitary endoparasitoids may benefit subsistence farmers in developing countries by immediately reducing herbivory. The overall benefit for the plant resulting from parasitoid activity also has important implications for the evolutionary role of parasitoids in contributing to selection pressures that shape indirect defences in plants.