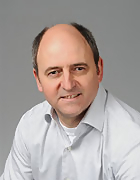 Voici les éléments
1 - 10 sur 223
Timing of induced volatile emissions in maize seedlings

Maize (Zea mays L.) releases specific volatiles in response to herbivory by caterpillars. These volatiles are known to serve as cues for parasitic wasps to locate the herbivores. In the present study the exact time of volatile emission after simulated herbivory (mechanical damage and treatment with caterpillar regurgitant) was measured for seedlings of the cultivars "Ioana Sweet Corn" and "LG11". Odours were collected every 0.5 h for a total of 12 h. Typical "green leaf odours", (Z)-3-hexenal, (E)-2-hexenal, (Z)-hexen-1-ol, and (Z)-3-hexen-1-yl acetate, were emitted immediately upon damage and their amounts dropped rapidly after the first collections. Several of the induced compounds were released within 2 h after treatment, while others (mainly sesquiterpenoids) started to be released after 4 h. The LG11 seedlings emitted several compounds (e.g. beta-myrcene, (Z)-beta-ocimene, benzyl acetate, beta-caryophyllene, (E,E)-alpha-farnesene) that were not detected for Ioana. (E, E)-alpha-farnesene was continuously emitted by LG11 seedlings, even by undamaged plants. Timing of the release of volatile compounds that the two varieties had in common did not differ significantly, with the exception of indole for which the peak production was considerably earlier for LG11. These findings are discussed in the context of biosynthetic pathways and mechanisms involved in induced emissions of plant volatiles and the exploitation of the resulting odour by parasitoids and predators of herbivores.

The NCCR Plant Survival at the University of Neuchatel - The role of chemistry in an interdisciplinary Swiss research network

The survival of plants is of fundamental importance to guarantee the biodiversity in natural areas and a sustainable agriculture. The National Centre of Competence in Research 'Plant Survival in Natural and Agricultural Ecosystems' devotes its research efforts to the understanding of mechanisms of plant survival. The mechanisms that plants employ to adapt to their biotic and abiotic environment and to cope with important stress factors are investigated. This is achieved by interdisciplinary interaction of disciplines within the NCCR. The particular role played by natural products and analytical chemistry in seven different projects is summarized.

Fungal infection reduces herbivore-induced plant volatiles of maize but does not affect naive parasitoids

Plants attacked by insects release volatile compounds that attract the herbivores' natural enemies. This so-called indirect defense is plastic and may be affected by an array of biotic and abiotic factors. We investigated the effect of fungal infection as a biotic stress agent on the emission of herbivore-induced volatiles and the possible consequences for the attraction of two parasitoid species. Maize seedlings that were simultaneously attacked by the fungus Setosphaeria turcica and larvae of Spodoptera littoralis emitted a blend of volatiles that was qualitatively similar to the blend emitted by maize that was damaged by only the herbivore, but there was a clear quantitative difference. When simultaneously challenged by fungus and herbivore, the maize plants emitted in total 47% less of the volatiles. Emissions of green leaf volatiles were unaffected. In a six-arm olfactometer, the parasitoids Cotesia marginiventris and Microplitis rufiventris responded equally well to odors of herbivore-damaged and fungus- and herbivore-damaged maize plants. Healthy and fungus-infected plants were not attractive. An additional experiment showed that the performance of S. littoralis caterpillars was not affected by the presence of the pathogen, nor was there an effect on larvae of M. rufiventris developing inside the caterpillars. Our results confirm previous indications that naive wasps may respond primarily to the green leaf volatiles.

Host plant preferences of

Bois noir is an important grapevine yellows disease in Europe that can cause serious economic losses in grapevine production. It is caused by stolbur phytoplasma strains of the taxonomic group 16Sr-XII-A. Hyalesthes obsoletus Signoret (Hemiptera: Cixiidae) is the most important vector of bois noir in Europe. This polyphagous planthopper is assumed to mainly use stinging nettle [Urtica dioica L. (Urticaceae)] and field bindweed [Convolvulus arvensis L. (Convolvulaceae)] as its host plants. For a better understanding of the epidemiology of bois noir in Switzerland, host plant preferences of H. obsoletus were studied in the field and in the laboratory. In vineyards of Western Switzerland, adults of H. obsoletus were primarily captured on U. dioica, but a few specimens were also caught on C. arvensis, hedge bindweed [Calystegia sepium (L.) R. Brown (Convolvulaceae)], and five other dicotyledons [i.e., Clematis vitalba L. (Ranunculaceae), Lepidium draba L. (Brassicaceae), Plantago lanceolata L. (Plantaginaceae), Polygonum aviculare L. (Polygonaceae), and Taraxacum officinale Weber (Asteraceae)]. The preference of the vector for U. dioica compared to C. arvensis was confirmed by a second, more targeted field study and by the positioning of emergence traps above the two plant species. Two-choice experiments in the laboratory showed that H. obsoletus adults originating from U. dioica preferred to feed and to oviposit on U. dioica compared to C. arvensis. However, H. obsoletus nymphs showed no host plant preference, even though they developed much better on U. dioica than on C. arvensis. Similarly, adults survived significantly longer on U. dioica than on C. arvensis or any other plant species tested [i.e., L. draba and Lavandula angustifolia Mill. (Lamiaceae)]. In conclusion, although nymphs of H. obsoletus had no inherent host plant preference, adults tested preferred to feed and oviposit on U. dioica, which is in agreement with the observed superior performance of both nymphal and adult stages on this plant species. Urtica dioica appears to be the principal host plant of H. obsoletus in Switzerland and plays therefore an important role in the epidemiology of the bois noir disease in Swiss vineyards.

Effects of plant metabolites on the behavior and development of parasitic wasps

Parasitoids are insects that spend their immature stages feeding from the tissues of other arthropods, eventually killing them. Many insects that serve as hosts for parasitoids are herbivorous, and metabolites from plants on which they feed can influence both the location of hosts by adult parasitoids and the development of the immature stages. For example, adult female parasitoids, which have the formidable task of locating often scarce and well-hidden hosts, may make effective use of chemical signals that plants emit in response to herbivory. The signals are used to guide them to herbivores that are damaging the plants. Also, plant-produced toxins along with digestibility reducers may slow down herbivore development, prolonging the time that they are vulnerable to parasitoids. The influence of plant chemicals continues after a parasitoid egg has been deposited in or on a host. An immature parasitoid uses the host as its sole source of nutrients. As the diet of hosts, plants can affect their development and physiological condition and thus, the overall suitability and quality of hosts as resources for parasitoid larvae. Here we give an overview of what is known about these interactions between plants and parasitoids and speculate on the possibility that parasitoids and other natural enemies of herbivorous arthropods may have, to some extent, contributed to the evolutionary pressures from which plant chemical traits have evolved.

The nutritional value of aphid honeydew for non-aphid parasitoids

Intake of sugar-rich foods by adult parasitoids is crucial for their reproductive success. Hence, the availability of suitable foods should enhance the efficacy of parasitoids as biological control agents. In situations where nectar is not readily available, homopteran honeydew can be a key alternative food source. We studied the impact of honeydew feeding on the longevity of the larval endoparasitoids Cotesia marginiventris, Campoletis sonorensis and Microplitis rufiventris, all natural enemies of important lepidopteran pests. Females of these wasps lived longer when feeding on honeydew produced by the aphid Rhopalosiphum maidis on barley compared to control females provided with water only. However, they lived shorter than females fed with a sucrose solution. Further investigations with C marginiventris showed that access to honeydew also increases the number of offspring produced, but less so than access to a sucrose solution. Moreover, it was found that females of this species need to feed several times throughout their life in order to reach optimal longevity and reproductive output. Analyses of the sugars in the honeydew produced by R. maidis on barley revealed that it contains mainly plant-derived sugars, but also several aphid-synthesized sugars. The sugar composition of the honeydew changed as a function of aphid colony size and time a colony had been feeding on a plant. In general, the higher the aphid infestation, the smaller the percentage of aphid-synthesized sugars in the honeydew. Experiments with honeydew sugar mimics allowed us to reject the hypothesis that the relatively poor performance of the parasitoid on a honeydew diet was due to the sugar composition. Instead, the results from additional feeding experiments with diluted honeydew showed that the nutritional value of pure honeydew is primarily restricted by its high viscosity. The possible consequences of these findings for biological pest control are discussed. (C) 2007 Gesellschaft fur Okologie. Published by Elsevier GmbH. All rights reserved.

The products of a single maize sesquiterpene synthase form a volatile defense signal that attracts natural enemies of maize herbivores

Plants can defend themselves against herbivores by attracting natural enemies of the herbivores. The cues for attraction are often complex mixtures of herbivore-induced plant volatiles, making it difficult to demonstrate the role of specific compounds. After herbivory by lepidopteran larvae, maize releases a mixture of volatiles that is highly attractive to females of various parasitic wasp species. We identified the terpene synthase TPS10 that forms (E)-beta-farnesene, (E)-alpha-bergamotene, and other herbivory-induced sesquiterpene hydrocarbons from the substrate farnesyl diphosphate. The corresponding gene is expressed in response to herbivore attack and is regulated at the transcript level. Overexpression of tps10 in Arabidopsis thaliana resulted in plants emitting high quantities of TPS10 sesquiterpene products identical to those released by maize. Using these transgenic Arabidopsis plants as odor sources in olfactometer assays showed that females of the parasitoid Cotesia marginiventris learn to exploit the TPS10 sesquiterpenes to locate their lepidopteran hosts after prior exposure to these volatiles in association with hosts. This dissection of the herbivore-induced volatile blend demonstrates that a single gene such as tps10 can be sufficient to mediate the indirect defense of maize against herbivore attack.

Capsules containing entomopathogenic nematodes as a Trojan horse approach to control the western corn rootworm

Aims The use of entomopathogenic nematodes in the biological control of soil insect pests is hampered by the costly and inadequate application techniques. As a possible solution we evaluated a nematode encapsulation approach that offers effective application and may possibly attract the pest by adding attractants to the capsule shell. Methods Heterorhabditis bacteriophora nematodes, which show high virulence against the maize root pest Diabrotica virgifera virgifera, were encapsulated in a polysaccharide shell derived from the algae Laminaria ssp. Shells of varying thickness and composition were evaluated. Results Nematodes readily survived the encapsulation process and were able, varying with shell thickness and temperature, to break through the shell and subsequently infect hosts. The added attractants and feeding stimulants to the shell attracted the pest larvae as much as maize roots. In field trials, encapsulated H. bacteriophora nematodes were more effective in controlling D. v. virgifera than those sprayed in water over the soil surface, but in these trials the addition of stimulants did not increase the control efficiency. Conclusions The study demonstrates that nematodes can be successfully applied in capsules in the field. Further improvements are needed to make the capsules a cost effective alternative to conventional field application of nematodes.