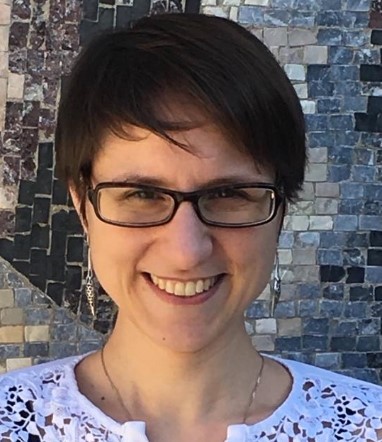 Email
francesca.delloro@unine.ch
Voici les éléments
1 - 10 sur 21
Setting Up Bilingual Comparable Corpora with Non-Contemporary Languages

(

Marseille, France: European Language Resources Association,

2022

)

;

;

;

This paper presents the project "Les corpora latins et français: une fabrique pour l'accès à la représentation des connaissances" (Latin and French Corpora: a Factory For Accessing Knowledge Representation) whose focus is the study of modality in both Latin and French by means of multi-genre, diachronic comparable corpora. The setting up of such corpora involves a number of conceptualisation challenges, in particular with regard to how to compare two asynchronous textual productions corresponding to different cultural frameworks. In this paper we outline the rationale of designing comparable corpora to explore our research questions and then focus on some of the issues that arise when comparing different diachronic spans of Latin and French. We also explain how these issues were dealt with, thus providing some grounds upon which other projects could build their methodology.

Pygmalion in the classroom: a tool to draw lexicographic diachronic maps and their application to didactics

(

Madrid: Guillermo Escolar Editor,

2022

)

;

;

This contribution presents Pygmalion, a tool that facilitates the creation of interactive diachronic maps, and focuses on some of its possible applications to the didactics of languages and linguistics. Pygmalion was conceived in the framework of the project A world of possibilities. Modal pathways over an extra-long period of time: the diachrony of modality in the Latin language (WoPoss). Although its initial conceptualisation was heavily influenced by the research questions of this project and, therefore, the visualisation of modality was a decisive feature, the tool was later redesigned for a broader use. In fact, to increase usability, we offer three different versions to better suit users' requirements. The primary goal of Pygmalion is to provide scholars, teachers, and learners with an instrument to visually represent the heterogenous diachronic linguistic information contained in lexicographic works. The conceptualisation of this type of resource raises a twofold objective: while we need to address the difficulties of designing a visualisation that illustrates complex concepts, such as semantic shifts and meaning relations, it is crucial to ensure the readability of the data through a user-friendly and intuitive tool.

Écritures d'Afrique, écritures en Afrique : « Proche Afrique » de Gérard Macé, sa traduction en arabe et sa rétrotraduction en français

The phenomenon of writing in Africa is at the heart of Gérard Macé's essay « Proche Afrique ». This short essay served as the source-text for the translation (into eight languages) and back-translation (into French) experiment entitled Épreuves de l'étranger. The aim of this contribution is twofold : first, to delve into the practice of writing and in particular its manifestations in Africa, as outlined in « Proche Afrique » ; second, to reflect on the translation and back-translation of terms related to writing in the context of the Épreuves de l'étranger experiment. In this article I focus on Arabic – the only African language among the eight languages into which the essay « Proche Afrique » has been translated. Through an analysis of the Arabic translations and their back-translations into French I show how the terms related to writing underwent the most notable changes in the passage from one language to another.

The French construction 'j'arrive à + INF' at the borders of modality. An exploratory survey of a journalistic corpus

(

Alessandria: Dell'Orso,

2023

)

The French construction j'arrive à + INF seems to allow readings very close to possibility modality. After a brief diachronic and typological description, I carry out an investigation of a journalistic corpus in order to better understand its contemporary uses. Subsequently, after having shown that it has implicative semantics, I claim that the construction is irreducible to modality, as it lacks the property of introducing non-factual states of affairs.

Qualitative evaluation of content similarity in the context of clinical research

'Burnout' is one of those medical terms that lack a consensual definition, although its definitions may appear very similar. This paper outlines and discusses research carried out to find the shared elements of the original reference definitions of 'burnout' used in scientific literature between the 1990s and today, as a preliminary step towards the setting up of a harmonised definition. In order to pinpoint what is common in the original reference definitions of 'burnout', we developed and implemented a methodology based on the application of a linguistic – in particular, semantic – analysis. Our methodology may be of interest to researchers in other fields as a way to carry out a preliminary investigation of the definitions in use for a (specialist) term.

Verbs of motion and intermediate source domains of modality: the understudied case of It. occorrere 'to be necessary, to be needed'

Though the emergence of modality from verbs of motion is a well-attested phenomenon, the assessment of cross-linguistically valid pathways still remains a desideratum. In this paper I offer an outline of the pathway followed by the understudied Italian modal verb occorrere 'to happen; to be necessary/needed' (from Latin occurrere, originally 'to run towards, into something or someone'). Based on the analysis of two large corpora, this paper reconstructs the emergence of the impersonal constructions 'occorre + INF' and 'occorre che + SBJV' vis-à-vis the personal one ('to be needed'). The data and their analysis confirm the complexity of the pathway: in fact, the emergence of modality is strongly interlaced with the co-presence of the ancient meaning 'to happen', but also with the emergence of a deontic construction in which occorrere assumes the function of the auxiliary essere ('to be') as well as with the later evolution of another construction with negative polarity and in which occorrere is a telic metaphoric verb of motion. Though the pathway followed by Italian occorrere could be idiosyncratic in a cross-linguistic perspective, its in-depth study sheds new light on the question of how modality emerges and in particular on its source domains and their relations.