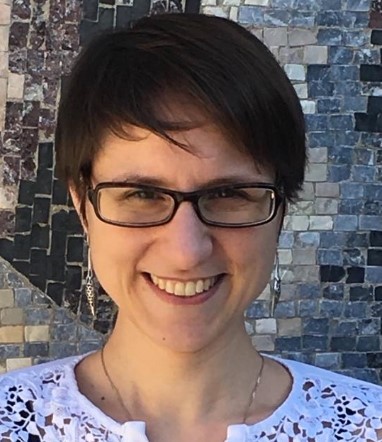 Email
francesca.delloro@unine.ch
Voici les éléments
1 - 10 sur 22
Setting Up Bilingual Comparable Corpora with Non-Contemporary Languages

(

Marseille, France: European Language Resources Association,

2022

)

;

;

;

This paper presents the project "Les corpora latins et français: une fabrique pour l'accès à la représentation des connaissances" (Latin and French Corpora: a Factory For Accessing Knowledge Representation) whose focus is the study of modality in both Latin and French by means of multi-genre, diachronic comparable corpora. The setting up of such corpora involves a number of conceptualisation challenges, in particular with regard to how to compare two asynchronous textual productions corresponding to different cultural frameworks. In this paper we outline the rationale of designing comparable corpora to explore our research questions and then focus on some of the issues that arise when comparing different diachronic spans of Latin and French. We also explain how these issues were dealt with, thus providing some grounds upon which other projects could build their methodology.

Harmonized burnout definition, finally. A systematic review, semantic analysis, and Delphi consensus in 29 countries

(

2020-12-1

)

;

;

;

;

;

;

;

;

;

;

;

;

;

;

Dernovšček Hafner, N

;

;

;

;

;

;

;

;

;

;

;

;

;

;

;

;

;

;

;

;

;

;

;

;

;

;

Objective A consensual definition of occupational burnout is currently lacking. We aimed to harmonize the definition of occupational burnout as a health outcome in medical research and reach a consensus on this definition within the Network on the Coordination and Harmonisation of European Occupational Cohorts (OMEGA-NET). Methods First, we performed a systematic review in MEDLINE, PsycINFO and Embase (January 1990 to August 2018) and a semantic analysis of the available definitions. We used the definitions of burnout and burnout-related concepts from the Systematized Nomenclature of Medicine Clinical Terms (SNOMED-CT) to formulate a consistent harmonized definition of the concept. Second, we sought to obtain the Delphi consensus on the proposed definition. Results We identified 88 unique definitions of burnout and assigned each of them to 1 of the 11 original definitions. The semantic analysis yielded a first proposal, further reformulated according to SNOMED-CT and the panelists` comments as follows: "In a worker, occupational burnout or occupational physical AND emotional exhaustion state is an exhaustion due to prolonged exposure to work-related problems". A panel of 50 experts (researchers and healthcare professionals with an interest for occupational burnout) reached consensus on this proposal at the second round of the Delphi, with 82% of experts agreeing on it. Conclusion This study resulted in a harmonized definition of occupational burnout approved by experts from 29 countries within OMEGA-NET. Future research should address the reproducibility of the Delphi consensus in a larger panel of experts, representing more countries, and examine the practicability of the definition.

Le défi des langues anciennes à l'oral dans les écoles de Suisse romande

(

Lausanne: CLSL - Université de Lausanne,

2020

)

;

Dans cet article, nous décrivons l'expérience que nous avons réalisée lors de deux cours de formation continue en langues classiques dispensés à la Haute école pédagogique du canton de Vaud à Lausanne pendant les deux années académiques 2017-2018 (grec ancien) et 2018-2019 (grec ancien et latin). L'objectif des formations continues était d'encourager les enseignants du secondaire à introduire l'oralité dans l'enseignement des langues classiques. Nous avons présenté les avantages de l'approche orale aux enseignants et leur avons fourni les outils de base pour commencer à l'utiliser en classe. Les enseignants ont ensuite préparé quelques projets qu'ils ont présentés à leurs classes. Nous leur avo discutant avec eux des projets et des réactions des élèves.

Verbs of motion and intermediate source domains of modality: the understudied case of It. occorrere 'to be necessary, to be needed'

Though the emergence of modality from verbs of motion is a well-attested phenomenon, the assessment of cross-linguistically valid pathways still remains a desideratum. In this paper I offer an outline of the pathway followed by the understudied Italian modal verb occorrere 'to happen; to be necessary/needed' (from Latin occurrere, originally 'to run towards, into something or someone'). Based on the analysis of two large corpora, this paper reconstructs the emergence of the impersonal constructions 'occorre + INF' and 'occorre che + SBJV' vis-à-vis the personal one ('to be needed'). The data and their analysis confirm the complexity of the pathway: in fact, the emergence of modality is strongly interlaced with the co-presence of the ancient meaning 'to happen', but also with the emergence of a deontic construction in which occorrere assumes the function of the auxiliary essere ('to be') as well as with the later evolution of another construction with negative polarity and in which occorrere is a telic metaphoric verb of motion. Though the pathway followed by Italian occorrere could be idiosyncratic in a cross-linguistic perspective, its in-depth study sheds new light on the question of how modality emerges and in particular on its source domains and their relations.

A new corpus annotation framework for Latin diachronic lexical semantics

We present a new corpus-based resource and methodology for the annotation of Latin lexical semantics, consisting of 2,399 annotated passages of 40 lemmas from the Latin diachronic corpus LatinISE. We also describe how the annotation was designed, analyse annotators' styles, and present the preliminary results of a study on the lexical semantics and diachronic change of the 40 lemmas. We complement this analysis with a case study on semantic vagueness. As the availability of digital corpora of ancient languages increases, and as computational research develops new methods for large-scale analysis of diachronic lexical semantics, building lexical semantic annotation resources can shed new light on large-scale patterns in the semantic development of lexical items over time. We share recommendations for designing the annotation task that will hopefully help similar research on other less-resourced or historical languages.

Implemented to Be Shared: the WoPoss Annotation of Semantic Modality in a Latin Diachronic Corpus

(

ONLINE: DARIAH CAMPUS,

2020

)

;

;

The FNS project A world of possibilities (WoPoss) studies the evolution of modal meanings in the Latin language. Passages expressing modal notions such as 'possibility and 'necessity' are annotated following a pipeline that combines both automatic and manual annotation. This paper discusses the creation, annotation and processing of the WoPoss corpus. Texts are first gathered from different online open access resources to create the initial dataset. Due to the heterogeneity of formats and encodings, these texts are regularized before the application of an automatic linguistic annotation. The annotated files are then uploaded to the annotation platform INCEpTION. Through this platform, annotators add the relevant linguistic and semantic information following the WoPoss guidelines. The results of the automatic annotation are also curated. The fine-grained semantic annotation is the core activity of the WoPoss workflow, thus this paper focuses on the preparation of files and how the semantic annotation task is tackled.