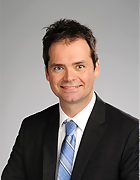 Voici les éléments
1 - 10 sur 140
Carrier-envelope offset frequency stabilization of a thin-disk laser oscillator operating in the strongly self-phase modulation broadened regime

We demonstrate the carrier-envelope offset (CEO) frequency stabilization of a Kerr lens mode-locked Yb:Lu2O3 thin-disk laser oscillator operating in the strongly self-phase modulation (SPM) broadened regime. This novel approach allows overcoming the intrinsic gain bandwidth limit and is suited to support frequency combs from sub-100-fs pulse trains with very high output power. In this work, strong intra-oscillator SPM in the Kerr medium enables the optical spectrum of the oscillating pulse to exceed the bandwidth of the gain material Yb: Lu2O3 by a factor of two. This results in the direct generation of 50-fs pulses without the need for external pulse compression. The oscillator delivers an average power of 4.4 W at a repetition rate of 61 MHz. We investigated the cavity dynamics in this regime by characterizing the transfer function of the laser output power for pump power modulation, both in continuous-wave and mode-locked operations. The cavity dynamics in mode-locked operation limit the CEO modulation bandwidth to ~10 kHz. This value is sufficient to achieve a tight phase-lock of the CEO beat via active feedback to the pump current and yields a residual in-loop integrated CEO phase noise of 197 mrad integrated from 1 Hz to 1 MHz.

Ultrafast thin-disk laser with 80 µJ pulse energy and 242  W of average power

We present a semiconductor saturable absorber mirror (SESAM) mode-locked thin-disk laser generating 80 µJ of pulse energy without additional amplification. This laser oscillator operates at a repetition rate of 3.03 MHz and delivers up to 242 W of average output power with a pulse duration of 1.07 ps, resulting in an output peak power of 66 MW. In order to minimize the parasitic nonlinearity of the air inside the laser cavity, the oscillator was operated in a vacuum environment. To start and stabilize soliton mode locking, we used an optimized high-damage threshold, low-loss SESAM. With this new milestone result, we have successfully scaled the pulse energy of ultrafast laser oscillators to a new performance regime and can predict that pulse energies of several hundreds of microjoules will become possible in the near future. Such lasers are interesting for both industrial and scientific applications, for example for precise micromachining and attosecond science.

Broadband terahertz pulse generation driven by an ultrafast thin-disk laser oscillator

We demonstrate broadband THz generation driven by an ultrafast thin-disk laser (TDL) oscillator. By optical rectification of 50-fs pulses at 61 MHz repetition rate in a collinear geometry in crystalline GaP, THz radiation with a central frequency at around 3.4 THz and a spectrum extending from below 1 THz to nearly 7 THz are generated. We realized a spectroscopic characterization of a GaP crystal and a benchmark measurement of the water-vapor absorption spectrum in the THz range. Sub-50-GHz resolution is achieved within a 5 THz bandwidth. Our experiments show the potential of ultrafast TDL oscillators for driving MHz-repetition-rate broadband THz systems.

Frequency Noise Characterization of a 25-GHz Diode-Pumped Mode-Locked Laser With Indirect Carrier-Envelope Offset Noise Assessment

;

Wittwer, Valentin Johannes

;

;

;

;

;

We present a detailed frequency noise characterization of an ultrafast diode-pumped solid-state laser operating at 25-GHz repetition rate. The laser is based on the gain material Er:Yb:glass and operates at a wavelength of 1.55 μm. Using a beating measure-ment with an ultralow-noise continuous-wave laser in combination with a dedicated electrical scheme, we measured the frequency noise properties of an optical mode of the 25-GHz laser, of its repetition rate and indirectly of its carrier-envelope offset (CEO) signal without detecting the CEO frequency by the standard approach of nonlinear interferometry. We ob-served a strong anticorrelation between the frequency noise of the indirect CEO signal and of the repetition rate in our laser, leading to optical modes with a linewidth below 300 kHz in the free-running laser (at 100-ms integration time), much narrower than the individual contributions of the carrier envelope offset and repetition rate. We explain this behavior by the presence of a fixed point located close to the optical carrier in the laser spectrum for the dominant noise source.