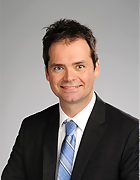 Voici les éléments
1 - 10 sur 140
Pas de vignette d'image disponible
Kerr lens mode-locked Yb:CALGO thin-disk laser
, Modsching, Norbert, Paradis, Clément, Labaye, François, Gaponenko, Maxim, Graumann, Ivan J, Diebold, Andreas, Emaury, Florian, Wittwer, Valentin J, Südmeyer, Thomas
We demonstrate the first Kerr lens mode-locked Yb:CaGdAlO4 (Yb:CALGO) thin-disk laser oscillator. It generates pulses with a duration of 30 fs at a central wavelength of 1048 nm and a repetition rate of 124 MHz. The laser emits the shortest pulses generated by a thin-disk laser oscillator, equal to the shortest pulse duration obtained by Yb-doped bulk oscillators. The average output power is currently limited to 150 mW by the low gain and limited disk quality. We expect that more suitable Yb:CALGO disks will enable substantially higher power levels with similar pulse durations.
Pas de vignette d'image disponible
Absolute frequency referencing in the long wave infrared using a quantum cascade laser frequency comb
2022-4-4, Komagata, Kenichi N., Gianella, Michele, Jouy, Pierre, Kapsalidis, Filippos, Shahmohammadi, Mehran, Beck, Mattias, Matthey-De-L'Endroit, Wittwer, Valentin, Hugi, Andreas, Faist, Jérôme, Emmenegger, Lukas, Südmeyer, Thomas, Schilt, Stephane
Optical frequency combs (OFCs) based on quantum cascade lasers (QCLs) have transformed mid-infrared spectroscopy. However, QCL-OFCs have not yet been exploited to provide a broadband absolute frequency reference. We demonstrate this possibility by performing comb-calibrated spectroscopy at 7.7 µm (1305 cm−1) using a QCL-OFC referenced to a molecular transition. We obtain 1.5·10−10 relative frequency stability (100-s integration time) and 3·10−9 relative frequency accuracy, comparable with state-of-the-art solutions relying on nonlinear frequency conversion. We show that QCL-OFCs can be locked with sub-Hz-level stability to a reference for hours, thus promising their use as metrological tools for the mid-infrared.
Pas de vignette d'image disponible
Beam delivery and pulse compression to sub-50 fs of a modelocked thin-disk laser in a gas-filled Kagome-type HC-PCF fiber
2013, Emaury, Florian, Dutin, Coralie Fourcade, Saraceno, Clara Jody, Trant, Mathis, Heckl, Oliver Hubert, Wang, Yang Y, Schriber, Cinia, Gerome, Frederic, Südmeyer, Thomas, Benabid, Fetah
Pas de vignette d'image disponible
Femtosecond diode-pumped solid-state laser with a repetition rate of 4.8 GHz
2012, Pekarek, Selina, Klenner, Alexander, Südmeyer, Thomas, Fiebig, Christian, Paschke, Katrin, Erbert, Götz, Keller, Ursula
Pas de vignette d'image disponible
Active linewidth-narrowing of a mid-infrared quantum cascade laser without optical reference
, Tombez, Lionel, Schilt, Stephane, Hofstetter, Daniel, Südmeyer, Thomas
We report on a technique for frequency noise reduction and linewidth-narrowing of a distributed-feedback mid-IR quantum cascade laser (QCL) that does not involve any optical frequency reference. The voltage fluctuations across the QCL are sensed, amplified and fed back to the temperature of the QCL at a fast rate using a near-IR laser illuminating the top of the QCL chip. A locking bandwidth of 300 kHz and a reduction of the frequency noise power spectral density by a factor of 10 with respect to the free-running laser are achieved. From 2 MHz for the free-running QCL, the linewidth is narrowed below 700 kHz (10 ms observation time).
Pas de vignette d'image disponible
Vertical integration of ultrafast semiconductor lasers
2007, Maas, Deran J. H. C., Bellancourt, Aude-Reine, Rudin, Benjamin, Golling, Matthias, Unold, HJ, Südmeyer, Thomas, Keller, Ursula