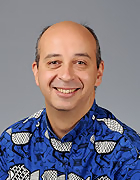 Voici les éléments
1 - 10 sur 132
From parasitism to mutualism: partner control in asymmetric interactions

Intraspecific cooperation and interspecific mutualism often feature a marked asymmetry in the scope for exploitation. Cooperation may nevertheless persist despite one-sided opportunities for cheating, provided that the partner vulnerable to exploitation has sufficient control over the duration of interaction. Here we develop a simple, game theoretical model of this form of partner control. We show that as a victim's ability to terminate an encounter increases, selection can favour reduced exploitation, resulting in a switch from parasitism to mutualism. For a given level of control, exploitation is likely to be less intense and the interaction to last longer when there are greater mutualistic benefits to be gained, and when the benefits of cheating are lower relative to the costs inflicted on the victim. Observations of interactions between cleaner-fish and non-predatory species of client are shown to match these predictions.

Intra- and interspecific aggression do not modulate androgen levels in dusky gregories, yet male aggression is reduced by an androgen blocker

;

;

Ros, Albert Frank Huascar

Discussions about social behavior are generally limited to fitness effects of interactions occurring between conspecifics. However, many fitness relevant interactions take place between individuals belonging to different species. Our detailed knowledge about the role of hormones in intraspecific interactions provides a starting point to investigate how far interspecific interactions are governed by the same physiological mechanisms. Here, we carried out standardized resident–intruder (sRI) tests in the laboratory to investigate the relationship between androgens and both intra- and interspecific aggression in a year-round territorial coral reef fish, the dusky gregory, Stegastes nigricans. This damselfish species fiercely defend cultivated algal crops, used as a food source, against a broad array of species, mainly food competitors, and thus represent an ideal model system for comparisons of intra-and interspecific territorial aggression. In a first experiment, resident S. nigricans showed elevated territorial aggression against intra- and interspecific intruders, yet neither elicited a significant increase in androgen levels. However, in a second experiment where we treated residents with flutamide, an androgen receptor blocker, males but not females showed decreased aggression, both towards intra- and interspecific intruders. Thus androgens appear to affect aggression in a broader territorial context where species identity of the intruder appears to play no role. This supports the idea that the same hormonal mechanism may be relevant in intra- and interspecific interactions. We further propose that in such a case, where physiological mechanisms of behavioral responses are found to be context dependent, interspecific territorial aggression should be considered a social behavior.

Endogenous oxytocin predicts helping and conversation as a function of group membership

Humans cooperate with unrelated individuals to an extent that far outstrips any other species. We also display extreme variation in decisions about whether to cooperate or not, and the mechanisms driving this variation remain an open question across the behavioural sciences. One candidate mechanism underlying this variation in cooperation is the evolutionary ancient neurohormone oxytocin (OT). As current research focuses on artificial administration of OT in asocial tasks, little is known about how the hormone in its naturally occurring state actually impacts behaviour in social interactions. Using a new optimal foraging paradigm, the 'egg hunt', we assessed the association of endogenous OT with helping behaviour and conversation. We manipulated players' group membership relative to each other prior to an egg hunt, during which they had repeated opportunities to spontaneously help each other. Results show that endogenous baseline OT predicted helping and conversation type, but crucially as a function of group membership. Higher baseline OT predicted increased helping but only between in-group players, as well as decreased discussion about individuals' goals between in-group players but conversely more of such discussion between out-group players. Subsequently, behaviour but not conversation during the hunt predicted change in OT, in that out-group members who did not help showed a decrease in OT from baseline levels. In sum, endogenous OT predicts helping behaviour and conversation, importantly as a function of group membership, and this effect occurs in parallel to uniquely human cognitive processes.

The sweetest thing: Advances in nectar research

We all appreciate the beauty of flowers, but we seldom consider their function in the life cycle of the plant. The function of beautiful flowers is to advertise the presence of nectar. Floral nectar is the key component in the mutualism between flowering plants and their pollinators. Plants offer nectar as a reward for the transport of pollen by animal vectors. Studying nectar is challenging because of its complex physiology, complex polygenetic structure, and strong environmental variability. Recent advances set the stage for exciting future research that combines genetics and physiology to study ecological and evolutionary questions.

Variable responses of hawkmoths to nectar-depleted plants in two native Petunia axillaris (Solanaceae) populations

Pollination success of deceptive orchids is affected by the density and distribution of nectar providing plant species and overall plant density. Here we extended the framework of how plant density can affect pollination to examine how it may promote the success of plant intraspecific cheaters. We compared hawkmoth behaviour in two native populations of Petunia axillaris, where we simultaneously offered rewarding and manually depleted P. axillaris. We asked whether pollinator foraging strategies change as a function of plant density and whether such changes may differentially affect nectarless plants. We observed the first choice and number of flowers visited by pollinators and found that in the dense population, pollinators visited more flowers on rewarding plants than on nectar-depleted plants. In the sparse population, such discrimination was absent. As we found no differences in nectar volume between plants of the two populations, the observed differences in plant density may be temporal. We reason that if differences were more permanent, an equivalent of the remote habitat hypothesis prevails: in a sparse population, cheating plants benefit from the absence of inter- and intraspecific competitors because pollinators tend to visit all potential resources. In a denser population, a pollinator's optimal foraging strategy involves more selectivity. This would cause between-plant competition for pollinators in a pollinator-limited context, which applies to most hawkmoth-pollinated systems. We propose that nectar-provisioning of plants can be density-dependant, with cheaters able to persist in low density areas.

Gains of Bacterial Flagellar Motility in a Fungal World

The maintenance of energetically costly flagella by bacteria in non-water-saturated media, such as soil, still presents an evolutionary conundrum. Potential explanations have focused on rare flooding events allowing dispersal. Such scenarios, however, overlook bacterial dispersal along mycelia as a possible transport mechanism in soils. The hypothesis tested in this study is that dispersal along fungal hyphae may lead to an increase in the fitness of flagellated bacteria and thus offer an alternative explanation for the maintenance of flagella even in unsaturated soils. Dispersal along fungal hyphae was shown for a diverse array of motile bacteria. To measure the fitness effect of dispersal, additional experiments were conducted in a model system mimicking limited dispersal, using Pseudomonas putida KT2440 and its nonflagellated (ΔfliM) isogenic mutant in the absence or presence of Morchella crassipes mycelia. In the absence of the fungus, flagellar motility was beneficial solely under conditions of water saturation allowing dispersal, while under conditions limiting dispersal, the nonflagellated mutant exhibited a higher level of fitness than the wild-type strain. In contrast, in the presence of a mycelial network under conditions limiting dispersal, the flagellated strain was able to disperse using the mycelial network and had a higher level of fitness than the mutant. On the basis of these results, we propose that the benefit of mycelium-associated dispersal helps explain the persistence of flagellar motility in non-water-saturated environments.

Cleaner fish Labroides dimidiatus manipulate client reef fish by providing tactile stimulation

The cleaner wrasse Labroides dimidiatus often touches 'client' reef fish dorsal fin areas with its pelvic and pectoral fins. The relative spatial positions of cleaner and client remain constant and the cleaner's head points away from the client's body. Therefore, this behaviour is not compatible with foraging and the removal of client ectoparasites. As clients seek such 'tactile stimulation', it can be classified as an interspecific socio-positive behaviour. Our field observations on 12 cleaners (observation time of 112h) suggest that cleaners use tactile stimulation in order to successfully (i) alter client decisions over how long to stay for an inspection, and (ii) stop clients from fleeing or aggressive chasing of the cleaner in response to a cleaner fish bite that made them jolt. Finally, predatory clients receive tactile stimulation more often than non-predatory clients, which might be interpreted as an extra service that cleaners give to specific partners as pre-conflict management, as these partners would be particularly dangerous if they started a conflict. We therefore propose that cleaner fish use interspecific social strategies, which have so far been reported only from mammals, particularly primates.