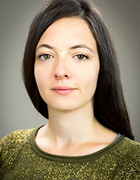 Fonction
Collaboratrice scientifique
Voici les éléments
1 - 10 sur 24
Considering the various data sources, survey types and indicators: To what extent do conclusions regarding changing income inequality in Switzerland since the early 1990s converge?

(

Zürich: Seismo,

2016

)

;

;

;

;

;

;

;

;

We compared time series of eight different data sources (HBS, SLFS, SESS, SHP, SILC, SHS, SPS, tax data) and calculated various inequality measures (Gini coefficient, Atkinson coefficient, Theil's T, MLD, SCV, p90/p10, p80/p20, p50/p10, p90/p50) for the period from 1990 to 2012. While the level of inequality varies strongly across surveys, the results concerning the evolution over time are rather coherent. For disposable household income, inequality has remained stable, but evolves parallel to the business cycle of the Swiss economy. For individual employment income, findings across datasets are less consistent.

The Rolling 50s (and More): Cars and Life Satisfaction Among Seniors Across Europe

Cars represent a valuable real asset that most individuals use on a daily basis. Although cars are a form of material prosperity like income and other forms of wealth, the link between cars and subjective well-being (SWB) is barely covered in the existing literature. Furthermore, few existing contributions are scattered across specific cultural contexts. Here, we analyze the relationship between cars and the SWB of seniors in different European countries using the SHARE dataset. We construct multilevel and fixed-effect models to explore the extent of economic, infrastructural, and cultural factors and how they can explain this relationship. The results show that the value of the car is, among all wealth components (houses, bank account, bonds, stocks, mutual funds, debts and mortgages), the form of wealth most related to life satisfaction. In addition, cars matter less (a) in affluent societies, (b) where rail infrastructure is more developed, and (c) where people hold fewer materialistic values. We discuss these results in the framework of the functional and positional value of cars, i.e., respectively, the value derived from it regardless of others and the value derived from it vis-à-vis others.

Comparison of survey data on wealth in Switzerland

Beyond income, wealth is one of most relevant components among national and international indicators of household finances. Three surveys that include Switzerland have recently integrated questions about wealth and its components. These surveys are the Swiss Household Panel -SHP- (2016), the Statistics on Income and Living Conditions -CH-SILC- (2015), and the Survey on Health, Ageing and Retirement in Europe -SHARE- (2015). Following three important criteria suggested by the Organisation for Economic Co-operation and Development (OECD), namely relevance, coherence and accuracy, this study systematically compares data on housing and financial wealth. The analysis addresses question wording, the comparison with national accounts and accuracy. Results suggest that SHARE is the most relevant survey in terms of financial wealth and total net worth. CH-SILC is a coherent survey that allows for additional analysis on subjective living conditions, while the SHP is an ecological survey in terms of the number of questions on wealth.

Childcare and Maternal Part-Time Employment: A Natural Experiment Using Swiss Cantons

Fuelled by federal stimuli of 440 million Swiss francs, the staggered expansion of childcare in many cantons allows the evaluation of this family policy on female labour supply. With new cantonal data, this study analyses both the decision to participate in the labour market and the intensity of participation. Empirical results of difference-indifferences regressions show that mothers who live in cantons that have expanded their childcare services more than the national average work at higher percentage rates. The reform stimulated part-time employment of between 20 and 36 hours per week by 2 percentage points. The expansion of childcare particularly affected women with two children and upper-secondary education, who are married or cohabit with their partner.

Inequality and Wealth: Comparing the Gender Wealth Gap in Switzerland and Australia

Although the gender gap in incomes has been extensively researched, scant attention has been paid the gender wealth gap. This paper compares the gender wealth gap in Australia with that of Switzerland. Using data from the 2010 Household, Income and Labour Dynamics in Australia (HILDA) and the 2012 Swiss Household Panel (SHP), we find that the gender wealth gap can be attributed to differences in permanent income and education. Furthermore, the gender wealth gap is much larger in Switzerland than in Australia. We link this finding to the type of wealth held by individuals in these two countries. Differences in wealth accumulation among women in Switzerland and Australia are likely to be linked to the housing market and to family policies for (single) mothers.

An intergenerational perspective on the risk of poverty: integrating wealth to measure poverty

(

: UNITED NATIONS ECONOMIC COMMISSION FOR EUROPE CONFERENCE OF EUROPEAN STATISTICIANS,

2018-11-29

)

;

Currently, the debate of national statistical offices and scholars working on poverty is on how to include wealth in the classical measure of income poverty. Holding the income-poverty threshold fixed, some studies show that wealth-corrected poverty rates of the elderly are much more affected than those of the rest of the population. In addition, the decline in poverty rates for the elderly is higher when the value of the household's main residence is included than when only non-housing wealth is taken into account. However, as the main residence is difficult to sell to foster consumption, it remains questionable whether this component should be added in the measurement of the risk of poverty. Difficult choices that remain to be made in the creation of a composite measure of poverty based on income and wealth are not only which components and which poverty threshold should be used, but also which methodology to aggregate income and wealth and which equivalence scale to adjust for different household members should be applied. This contribution focuses specifically on this last issue of equivalence scales highlighting how this methodological choice changes the risk of poverty among the elderly. The analysis is run with CH-SILC 2015 and on its specific module on wealth. Results show how methodological choices change the risk of poverty for different age groups in a significant way.

Do opposites attract? Educational assortative mating and dynamics of wage homogamy in Switzerland 1992-2014

This paper addresses homogamy and assortative mating in Switzerland. The empirical analysis monitors trends for education and hourly wages using the Swiss Labour Force Survey and the Swiss Household Panel. The analysis disentangles the effects of educational expansion from mating patterns and incorporates not only couples, but also singles. Results show an increasing level of assortative mating both for education and for wages. For wage homogamy, selection is more important than adaptation.