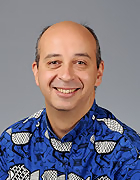 Voici les éléments
1 - 10 sur 159
Diana monkeys, Cercopithecus diana, adjust their anti-predator response behaviour to human hunting strategies

In Ta National Park, Ivory Coast, humans with guns hunt monkeys for their meat. The poachers imitate animal calls to feign the presence of eagles or leopards, two predators to which monkeys react with high calling rates and approach. In the presence of humans, monkeys become silent and move off. A small area of the park is now avoided by poachers, due to the establishment of a field project on chimpanzees in 1979. This offered the opportunity to investigate whether sudden changes in predation pressure lead to a rapid alteration in prey behaviour. Playback experiments, using groups of Diana monkeys, Cercopithecus diana, as subjects, revealed that the poachers' strategy works well in the home range of the habituated chimpanzee group. However, monkeys which are frequently exposed to poachers are rarely footed by the imitations. Adaptive discrimination abilities can thus be acquired or lost within the lifespan of individual monkeys.

The meaning of jolts by fish clients of cleaning gobies

Cooperative interactions offer the inherent possibility of cheating by each of the interacting partners. A key challenge to behavioural observers is to recognize these conflicts, and find means to measure reliably cheating in natural interactions. Cleanerfish Labroides dimidiatus cheat by taking scales and mucus from their fish clients and such dishonest cleaning has been previously recognized in the form of whole-body jolts by clients in response to cleaner mouth contact. In this study, we test whether jolts may be a general client response to cheating by cleaners. We experimentally varied the ectoparasite loads of yellowtail damselfish (Microspathodon chrysurus), a common client of the cleaning goby Elacantinus evelynae, and compared the rates of jolts on parasitized and deparasitized clients. As predicted if jolts represent cleaner cheating, deparasitized clients jolted more often than parasitized clients, and overall jolt rates increased over time as client parasite load was presumably reduced by cleaning activity. Yellowtail damselfish in the wild jolted significantly less frequently than those in captivity, which is consistent with a loss of ectoparasites during capture. Our results suggest that jolts by clients of cleaning gobies are not related to the removal of ectoparasites. Client jolts may therefore be a generally accurate measure of cheating by cleanerfish.