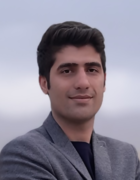 Voici les éléments
1 - 7 sur 7
Media Innovation Strategies for Sustaining Competitive Advantage: Evidence from Music Download Stores in Iran

(

2020-3-18

)

;

;

;

Valero-Pastor, José María

This study explores the value of media innovation strategies for driving business success within the Iranian e-market of music downloads. It argues that the context of music e-markets in emerging countries differs markedly from that of developed economies by highlighting the political and cultural challenges that local e-music platforms in Iran are continuously facing. As literature is scarce in this specific area, and this study is one of the first attempting to gain a comprehensive understanding, a qualitative approach has been applied, and 14 digital music industry experts were interviewed in Iran. Data were collected through semi-structured face-to-face interviews and then analyzed with a qualitative coding approach. This paper revealed that issues such as copyright challenges and governmental permission barriers are limiting the capabilities of digital music distributors to reach a sustainable competitive advantage.

The Nature of Work in the Media Industries: A Literature Review and Future Directions

Media work is a culture-making activity affecting the ways people understand the world and, therefore, workers in the media industries have a critical role in shaping collective memories, traditions, and belief systems. While studies regarding the characteristics impacting the nature of work in the media industries have significantly been increasing over the last years, the literature in this area remains highly fragmented. This paper begins to address that shortcoming by conducting an in-depth review of 36 scholarly papers in influential journals published from 2006 to 2020 to provide a comprehensive view of the literature and its approaches. This study elaborates on the concept of media work by organizing previous efforts into five subthemes, including commonalities, contested terrain, gendered profession, emerging practices, and influencing factors. Previous research has emphasized that media workers' subjective experiences need to be explored further and more in-depth; however, if we wish to depict a more holistic but realistic picture, those experiences should be contextualized and thus linked with the specific organizational configurations and macro structures in which media work is embedded. The present review depicts how work in the media may take different meanings when addressing it through various theoretical frameworks. Our study can enrich future studies regarding the nature of media work by providing a fine-grained foundation in which researchers could understand how their given research problem(s) would be connected with the other issues that potentially impact their studies.