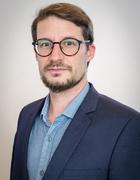 Voici les éléments
1 - 10 sur 33
Supporting Green IS through a Framework Predicting Consumption Sustainability Levels of Individuals

In order to encourage individuals to adopt more sustainable behaviors, it is crucial to know their current levels of consumption in specific domains (e.g., mobility) before exposing them to personalized incentives. Although various theoretical models exist, there is currently no technological solution that automatically estimates individual's consumption sustainability levels. This short paper aims at addressing this gap and presents the design of a framework that enables to estimate these levels based on multiple features (e.g., demographics). It also presents a preliminary validation of a part of the framework through two empirical comparative studies related to the mobility consumption domain. These studies evaluate the performance of six classifiers using a large-scale survey of approximately 3000 representative individuals living in Switzerland. The results highlight that the gradient boosting trees and the multinomial logistic regression models are promising, and accommodation, habits and demographic variables are the most decisive features to estimate mobility behaviors.

Jingle Jigsaw - Playful Dance Scaffolding Through Motion Detection

Extended screen-time can have negative health effects in both children and adults. With the advent of motion detection sensors and other novel interaction methods, it is possible to envision digital games that move away from screen-centered design. However, such interaction is still underrepresented in both the mainstream and academia. To address this issue, this paper proposes a screenless dance game, called Jingle Jigsaw, that encourages play- ers to physically explore the space around them by using spatial tracking and audio feedback. We conducted a preliminary usability evaluation that conveys the fact that such interaction is perceived as enjoyable by users and pointed to promising future work.

Interacting with Linked Data: A Survey from the SIGCHI Perspective

The Semantic Web can be defined as an extension of the current Web, in which data is given well-defined meaning, better-enabling computers and people to work together. Linked Data (LD) has been envisioned as an essential element for the Semantic Web, listing a set of best practices for publishing and connecting structured data on the Web. Enabling humans to interact with this data is a crucial and challenging step to bring the Semantic Web forward. In order to better understand how the Human-Computer Interaction community has contributed to this effort, this late-breaking work presents a review focusing on the ACM Special Interest Group on Computer-Human Interaction (SIGCHI) venues. Our findings show that despite LD being a topic of interest to a variety of stakeholders, there are missing possibilities for end-users to query, browse and visualize LD, underlying the need for further investigations.

ICT Adoption in Executive Training for Development: Blending Digital and Physical Communication and Awareness Channels

Digital capacity building is a key policy for states to meet the Sustainable Development Goals. This paper1 presents one of the actions carried out by the United Nations Conference on Trade and Development (UNCTAD) in collaboration with the Swiss Federal Institute of Technology in Lausanne (EPFL) to tackle the multifaceted digitization challenges in developing and transition economies by introducing blended learning in one of its flagship executive courses. The main outcome is the obvious but generally neglected importance of focusing on the added values, the competence de- velopment, and confidence building for all stakeholders to trigger adoption. These objectives are partially tackled by blending digital and physical communication and awareness channels in face-to-face executive training sessions.