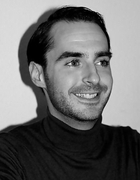 Voici les éléments
1 - 10 sur 75
Quevedo y Armenini: lecturas pictóricas de un poeta

De la galería de textos anotados por Quevedo, el tratado De' veri precetti della pittura de Armenini es la única lectura pictórica. El trazado del sentido del texto y su recepción española dejan paso al examen detenido de las tres marcas quevedianas, que adquieren su pleno sentido en diálogo con el parnaso pictórico que el poeta delinea en dos poemas ("El pincel" y "Matraca de los paños y sedas"). De este modo, las anotaciones confirman la preferencia de Quevedo por la pintura italiana y especialmente la escuela véneta con la fuerza del colorito al tiempo que añaden un cierto interés por la escultura. / Within the gallery of texts annotated by Quevedo, the treatise De' veri precetti della pittura is the unique reading of a book that deals with precepts in painting. The introductory comments of this article deals with the purpose of Armenini's text and its Spanish reception. It follows with the detailed examination of Quevedo's three annotations, which are in dialogue with the pictorial Parnassus drafted by the poet in two poems ("El pincel" y "Matraca de los paños y sedas"). The annotations confirm Quevedo's preference for Italian painting and specially the Venetian school, adding some information on his interest in sculpture.

Reyes de bronce: tres poemas escultóricos de Quevedo

Dentro de la poesía escultórica de Quevedo, los sonetos dedicados a las estatuas de Felipe III y Carlos V (núms. 211-212 y 214) forman un tríptico muy significativo entre el arte y la política con el que se abre El Parnaso español: este trabajo examina la construcción de los poemas, las ideas artísticas manejadas y algunas relaciones intertextuales con una silva de Estacio (para la primera pareja poemática) y el Tratado de las estatuas antiguas de Villalta (para el tercero), amén de otros guiños quevedianos. / In between Quevedo's sculptorical poetry, the sonnets dedicated to the statues of Philip III and Charles V (núms. 211-212 and 214) forms a very significant triptych of art and politics which opens El Parnaso español: this work examines the construction of the poems, the managed artistic ideas and some intertextual relations with one Statius' silva (for the first couple of poems) and the Tratado de las estatuas antiguas by Villalta (for the third one), among other winks to Quevedo's works.

Calderón frente a sí mismo : La devoción de la cruz y El purgatorio de san Patricio

The Devotion of the Cross and The Purgatory of Saint Patrick are a good example of the continuous exercise of the interest that Calderón shows for auto-rewriting and use of own materials. Certainly, these two religious comedies share the turn to repentance from a sinner, the central presence of the symbol of the cross, the miracle of the soul that does not abandon the body and allows the sal vation and the design of the comic agent. In short, it is a case that reveals some of the dramatic keys of the poet and his effort of perfection between different works., Un ejemplo del constante ejercicio de auto-reescritura y aprovecha-miento de materiales propios al que Calderón fue tan aficionado se aprecia en el dueto formado por La devoción de la cruz y El purgatorio de san Patricio. En efecto, estas dos comedias religiosas comparten el giro del pecado al arrepentimiento en las figuras principales, la capital presencia del símbolo de la cruz, el milagro del alma que no abandona el cuerpo y permite la salvación y el diseño del agente có-mico. En suma, se trata de un caso que revela algunas de las claves dramáticas del poeta y de su proceso de perfeccionamiento de obra en obra.

Fortunas y adversidades de Pedro de Urdemalas, un pícaro dramático

La comedia Pedro de Urdemalas de Cervantes se concibe como una aguda experimentación dramática con la materia picaresca, que incorpora de la novela al teatro. Este trabajo examina este potente caso de intertextualidad no solo en relación con el resto de pícaros cervantinos sino en diálogo con el modelo de la «comedia picaresca» del joven Lope, de la que Cervantes se distancia para conformar una suerte de pícaro dramático con el que fusiona a la perfección sus reflexiones sobre el sujeto picaresco y su apuesta teatral. The play Pedro de Urdemalas by Cervantes is conceived as an acute dramatic experimentation with the picaresque subject, which adds from novel to theatre. This article examines this powerful case of intertextuality not only in relation with the rest of cervantine rogues but in dialogue with the model of the «picaresque comedy» of the young Lope, from which Cervantes separates in order to define a sort of dramatic rogue with which he perfectly fusions his reflections about the picaresque subject and his dramatic model.

Un «pecado tan malo y feo»: variaciones cervantinas sobre el suicidio

El suicidio (o muerte por desesperación) es un motivo frecuente en la dramaturgia y novelística (y hasta en algún poema) de Cervantes, que acoge esta impactante modalidad de muerte según una diversidad de formas, estrategias y sentidos. De La Galatea a Don Quijote y de las Novelas ejemplares y el teatro hasta Los trabajos de Persiles y Sigismunda, este trabajo explora las variaciones cervantinas sobre el suicidio, teniendo en cuenta su alcance (de la amenaza a la consumación), sus motivaciones (amor, honor, religión) y su función, en relación con el concepto de decoro y el género en cuestión. Con esta perspectiva panorámica se pretende avanzar hacia una mejor comprensión de la dimensión y del sentido del suicidio en la producción de Cervantes como un todo. / Suicide (or death by desperation) is a frequent motif in Cervantes' drama and prose (and even in some poems), wherein one finds this impressive form of death in a diversity of manners, strategies and senses. From La Galatea to Don Quijote and from the Novelas ejemplares and the theatre to Los trabajos de Persiles y Sigismunda, this article aims to explore the Cervantine variations on suicide according to its range (from menace to commission), its causes (love, honour, and religion) and its function, in relation with the concept of decorum and the literary genre. This perspective tries to advance a better understanding of the dimension and sense of the suicide motif in Cervantes' production as a whole.

Paradigmas y estructuras en las comedias triples del Siglo de Oro

Este artículo analiza una modalidad particular del teatro del Siglo de Oro: las comedias triples o de triple argumento. Se trata de un modelo poco atendido por la crítica dentro del que, según se propone, pueden diferenciarse dos paradigmas: la comedia triple stricto sensu, que une tres historias independientes en un mismo texto; y la comedia tripartita, que muestra tres etapas de un mismo argumento, una por jornada, y que sigue una práctica ya vigente en el teatro renacentista. Mediante el estudio de algunos ejemplos significativos se tratan de justificar las diferencias entre ambos paradigmas y la experimentación de estas estructuras con las unidades dramáticas. / This article analyzes a particular form of the Golden Age Theater: the triple comedies or of triple argument. It is a model that has been very little studied by the critics inside of which, as I tray to prove, can differ two paradigms: the triple comedy stricto sensu, which links three independent stories in a same text; and the tripartite comedy, which shows three steps of the same argument, one by act, and which follows an antique practice valid in the Renaissance Theater. Through the study of some significant examples, I try to justify the differences between both models, in which the poets experiments with the dramatic unities.

Gracias cortesanas en El médico de su honra: más sobre la apuesta del bufón Coquín y el rey don Pedro

Muchos de los acercamientos a El médico de su honra de Calderón se han centrado en el examen de la función del gracioso Coquín en la dominante atmósfera seria y especialmente en la apuesta de los dientes con el rey don Pedro, que ha dado lugar a ciertas lecturas eróticas que conviene revisar. Tanto este chiste como el alcance y sentido general de la comicidad en el drama solo cobran sentido a la luz de la tradición bufonesca y cortesana, que se basa en un concepto del humor torpe y violento, enmarcado a la vez en la perfecta imbricación de la risa en las tragedias de Calderón.