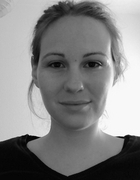 de Saint Laurent, Constance
Nom
de Saint Laurent, Constance
Fonction
Ancien.ne collaborateur.trice
Voici les éléments
1 - 10 sur 29
Making sense of refugees on social media: Perspective-taking, political imagination, and Internet memes

There are many dimensions to the ongoing European refugee crisis, including economic, political, and humanitarian. Underlying them, however, is the issue of self–other relations and, in particular, the ways in which Western societies construct images of otherness, defined in cultural, religious and political terms. Since many participants in these debates have never actually interacted with refugees, their reactions to the crisis are often infused by emotion and fueled by a form of imagination that carries political consequences. At the core of this political imagination, we propose, are certain understandings of refugees, of how they think, feel, and intend to act. In other words, more or less explicit processes of perspective taking are at play in audiences' responses to refugees. In this article, we aim to unpack the social and psychological mechanisms involved in taking the perspective of refugees on digital platforms using the Commitment Model of Perspective Taking (CMPT). Specifically, since online media is a key channel for sharing views about refugees, our focus here is on refugee-related Internet memes shared on Reddit, and the conversations around these visual artifacts. Our findings indicate that participants in these forums most often construct the perspective of refugees from an outside position, based on a commitment to difference, and rarely try to identify with the situation of refugees. We then discuss the ways in which these forms of perspective taking stimulate or hinder reflexivity and contribute to a political imagination that is open to otherness and tolerant of diversity or, on the contrary, fearful and prejudiced towards refugees.

Memory acts: A theory for the study of collective memory in everyday life

History abounds in everyday life: it is in the discourse of the politician who makes a patriotic use of World War II, in the epic movie of medieval inspiration, in the latest museum opening in town, or in the magnet on your fridge that makes a humoristic use of advertisement posters from the fifties. What tools can help us understand how history is used in these contexts and with what purposes? And, more importantly perhaps, how to understand the effects these uses have on us? To answer these questions, this paper proposes to develop a framework to study the uses of collective memory in everyday life. After a short review of the history of collective memory, the concept of memory act is outlined, based on three theoretical traditions: James' pragmatism, Austin's speech acts and Mead's social acts. They are used to argue that everyday usages of collective memory are better understood as inter-subjective and discursive acts that are part of larger activities. Finally, some of the consequences of this theory are discussed.

Imagining collective futures. Perspectives from social, cultural and political psychology

(

London: Palgrave Macmillan,

2018

)

;

;

The idea of this book came from a common observation: although the construction of a collective future is often seen as the end game of many social phenomena (e.g., collective memory, ideology, social change, creativity, etc.), this process is most often left unexplored. The aim of this book is thus to bring together researcher working on imagination and future construction, collective phenomena and social change, in order to gain a better understanding of how collective futures are imagined. The contributions to this book are expected to engage with the processes by which social groups, communities and nations create possible futures. By doing so, this book will shed new lights on the importance of the future in shaping present ideas, values and behaviours. The list of contributors includes junior and more established researchers, therefore providing a great opportunity for a fruitful exchange of ideas. This book will be published in the Palgrave Studies in Creativity and Culture (Springer), edited by Vlad Glaveanu & Brady Wagoner.

Memory in life transitions

(

Oxford: Oxford University Press,

2018

)

;

;

This chapter explores the transformation of autobiographical memory in life transitions. To do so, it proposes a model of autobiographical memory as an oriented sociocultural act, whereby the person imaginatively distances herself from past experiences to produce a meaningful discourse on her past. This model is applied to the development of autobiographical memory during adolescence, a crucial period in this regard, and is used to analyze a series of longitudinal documentaries on teenagers in Switzerland. Based on two case studies, it is argued that adolescents learn to make sense of their past by building on previous recalls of their experiences, successively reworking their interpretation of what happened. As they discover new concepts, interlocutors, and cultural tools, they learn to distance themselves from their experiences to produce stories that are meaningful for their present selves, which they can share with others, and that can be turned into lessons to be learned.

Uses of the past: History as a resource for the present

(

Integrative Psychological and Behavioral Science: Springer International Publishing,

2018

)

;

Research on collective memory – exploring the lay representations of history – has been booming in the past decades, particularly since the collapse of the Soviet Union. In this context, the past has started to be seen as not only interesting in itself, but as especially relevant to understand the present: it weighs on it by shaping our relations with other groups and by defining who we are, to use terms common in collective memory research. The past is thus given authority over the present (and often the future), by assuming that its transformations and deformations play a determining role in the way we understand ourselves and act with others, as members of social groups. In this special issue, we propose to look, on the contrary, at how the past is transformed and mobilised for the present. That is, instead of conceiving the past as weighting on the present, we would like to explore how it is mobilised and brought to the present, as a resource to give meaning to present actions and groups as well as to imagine collective futures. The contributions to this special issue will thus focus on how history is used in the present, for what purpose and with what results. The aim of this special issue is also to offer a space to PhD students and post-doctoral fellows to develop new ideas and to promote them within the scientific community. The issue will thus be composed of two parts: a series of articles proposed by 'junior' researchers and a series of commentaries by 'experts' in the field.

Thinking through time: From collective memories to collective futures

(

London: Palgrave Macmillan,

2018

)

;

;

;

In this chapter I look at the links between collective memory and the imagination of collective futures. Drawing on works on imagination and autobiographical memory, I first discuss the role of past experiences in imagining the future. I then explore the consequences of such a perspective for collective memories and collective futures, which will lead me to argue that the former provides the basis for the latter. Three case studies are presented, each illustrating a different type of relation between collective memory and collective imagination: 1) collective memory as a frame of reference to imagine the future; 2) collective memory as a source of experiences and examples to imagine what is likely, possible or desirable; and 3) collective memory as generalisable experience from which representations of the world – Personal World Philosophies – are constructed and in turn used to imagine the collective future. This will lead me to the conclusion that representations of the world are characterised by "temporal heteroglossia", the simultaneous presence of multiple periods of time, and that they mediate the relation between collective memory and collective imagination, allowing us to "think through time".

Cultural Psychology and Politics: Otherness, democracy and the refugee crisis

(

Charlotte: Information Age,

2018

)

;

;

;

;

What does psychology have to offer to the pursuit of actualised democracy? Starting from the assumption – that we share with Moghaddam – that psychology has an important role to play in this regard, we propose to develop a cultural psychological perspective on the topic. To do so, we first revisit four common assumptions about democracy through the lens of cultural psychology. We then present the notion of political imagination as a tool to unpack how (the democratic) self, others and societies are imagined and constructed in discourse. We apply this notion to a series of four examples stemming from the on-going refugee crisis, and we illustrate how the psychological categories proposed by Moghaddam can be used to defend a vision of society that excludes others. Finally, we turn towards the concept of perspective taking, and we conclude that psychology's contribution should focus on self-other relations – not just on the idealised, democratic self – as these are simultaneously political, psychological and ethical.