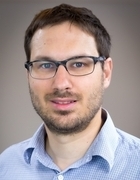 Voici les éléments
1 - 10 sur 123
Pas de vignette d'image disponible
The Propagation of Seismic Waves in the Presence of Strong Elastic Property Contrasts
2012-12-1, Saleh, Ramin, Jeyaraj, R., Milkereit, Bernd, Liu, Q., Valley, Benoît
In an active underground mine there are many seismic activities taking place, such as seismic noises, blasts, tremors and microseismic events. In between the activities, the microseismic events are mainly used for monitoring purposes. The frequency content of microseismic events can be up to few KHz, which can result in wavelengths on the order of a few meters in hard rock environment. In an underground mine, considering the presence of both small wavelength and strong elastic contrasts, the simulation of seismic wave propagation is a challenge. With the recent availability of detailed 3D rock property models of mines, in addition to the development of efficient numerical techniques (such as Spectral Element Method (SEM)), and parallel computation facilities, a solution for such a problem is achievable. Most seismic wave scattering studies focus on large scales (>1 km) and weak elastic contrasts (velocity perturbations less than 10%). However, scattering in the presence of small-scale heterogeneities and large elastic contrasts is an area of ongoing research. In a mine environment, the presence of strong contrast discontinuities such as massive ore bodies, tunnels and infrastructure lead to discontinuities of displacement and/or stress tensor components, and have significant impact on the propagation of seismic waves. In order to obtain an accurate image of wave propagation in such a complex media, it is necessary to consider the presence of these discontinuities in numerical models. In this study, the effects of such a contrast are illustrated with 2D/3D modeling and compared with real broadband 3-component seismic data. The real broadband 3-component seismic data will be obtained in one of the Canadian underground mines in Ontario. One of the possible scenarios investigated in this study that may explain the observed complexity in seismic wavefield pattern in hard rock environments is the effect of near field displacements rather than far field. Considering the distribution of seismic sensors in a mine and the presence of seismic events within a mine, the recorded wavefield may represent a near-field displacement, which is not the case for most of seismic studies. The role of receiver characterization on the recorded event near the surface or around fault zones is also investigated. Using 2D/3D modeling, the effects of Vp/Vs variation on vertical and horizontal components of recorded amplitude has been shown.
Pas de vignette d'image disponible
Observation of a Repeated Step-wise Fracture Growth During Hydraulic Fracturing Experiment at the Grimsel Test Site
2021-4-19, Dutler, Nathan, Valley, Benoît, Villiger, Linus, Gischig, Valentin, Amann, Florian
Hydraulic fracturing (HF) experiments were conducted at the Grimsel Test Site (GTS), Switzerland, with the aim to improve our understanding of the seismo-hydro-mechanical processes associated with high-pressure fluid injection in a moderately fractured crystalline rock mass. Observations from one of these HF experiments indicate simultaneous propagation of multiple fractures during continuous fluid injection. The pressure measured in one observation interval show a cyclic response indicating repeated step-wise fracture growth. This is interpreted as a stick-split mechanism propagating fractures in an episodic manner and connecting them to the natural fracture network. In addition, transient partial closure and opening of fractures on the time-scale of seconds to minutes were observed from pressure and deformation monitoring. Our data set provides unprecedented insight in the complexity of hydraulic fracture propagation.
Pas de vignette d'image disponible
Characterization, Hydraulic Stimulation, and Fluid Circulation Experiments in the Bedretto Underground Laboratory for Geosciences and Geoenergies
2021-6-18, Hertrich, Marian, Brixel, Bernard, Broeker, Kai, Driesner, Thomas, Gholizadeh, Nima, Giardini, Domenico, Jordan, D., Krietsch, Hannes, Loew, Simon, Ma, Xiadong, Maurer, Hansruedi, Nejati, M., Plenkers, K., Rast, M., Saar, Martin O., Shakas, A., van Limborgh, R., Villiger, Linus, Wenning, Q. C., Ciardo, F., Kaestli, P., Obermann, A., Rinaldi, P., Wiemer, Stefan, Zappone, Alba, Bethmann, Falco, Christe, Fabien, Castilla, Raymi, Dyer, Ben, Karvounis, Dimitrios, Meier, Peter, Serbeto, Francisco, Amann, Florian, Gischig, Valentin, Valley, Benoît
Reservoir stimulation and hydraulic fracturing in oil-and-gas reservoirs has become common practice and the techniques are continuously improved. However, directly applying the same techniques to extract geothermal energy from low permeability crystalline rocks (i.e., Enhanced Geothermal Systems, EGS) continues to present operational challenges. The research community and industry have shown great interest in addressing the unresolved problems using down-scaled in-situ hydraulic stimulation experiments. Focus has been on the 1–10 m field scale, but in comparison to a realistic EGS operations (1000s m) the scale is two orders too small, the depth and associate stress field differ, and the hydraulic conditions are not perfectly representative. To study the processes in-situ and to bridge the scale between in-situ labs and actual EGS projects, the Bedretto Underground Laboratory for Geosciences and Geoenergies (BULGG) was built in a tunnel in the Swiss Alps so that hydraulic stimulation experiments could be performed with dense monitoring systems at the 100 m scale. This effort enables process-oriented research and testing of field scale techniques at conditions that are closer to target reservoir depths and scale. This study gives in-sight on the initial geologic, hydraulic, and stress characterization of the BULGG related to on-going stimulation and circulation experiments
Pas de vignette d'image disponible
Hydraulic fracturing operations in mining: conceptual approach and DFN modeling example
2015-12-20, Katsaga, T, Riahi, A, DeGagne, DO, Valley, Benoît, Damjanac, B
Pas de vignette d'image disponible
Methods for characterizing deep geothermal reservoir from borehole measurements
2014, Valley, Benoît, Evans, Keith, Hirschberg, Stefan, Wiemer, Stefan, Burgherr, Peter