Fonction
Chercheuse postdoctorante
Voici les éléments
1 - 10 sur 12
Pas de vignette d'image disponible
A Review of Transnational Migrant Entrepreneurship: Perspectives on Unequal Spatialities
2022, Sandoz, Laure, Mittmasser, Christina, Riaño, Yvonne, Piguet, Etienne
The spatialities of migrant entrepreneurship have changed dynamically in recent decades. Movements and exchanges transcend national borders more than ever, and transnational migrant entrepreneurship has become a burgeoning field of research. Yet, knowledge is dispersed across disciplines, and an understanding of contemporary spatialities is limited. We review 155 articles published in English, French, German, and Spanish since 2009, thereby providing an overview of existing knowledge on transnational migrant entrepreneurship and suggesting avenues for future research. We identify five current topical areas of research: (1) the business advantages of transnational migrant entrepreneurship, (2) the determinants of becoming a transnational migrant entrepreneur, (3) the transnational networks of migrants, (4) the economic impacts of transnational migrant entrepreneurship on home and host countries, and (5) whether local environments enable or deter entrepreneurial success. Building on our synthesis of the most recent literature, we propose three crucial dimensions which have been under-researched in past and current work, and which address the diversity of geographical locations, spatial connections, and spatial mobilities involved in transnational migrant entrepreneurship. Moreover, we put forward a set of questions for future research which will advance a comprehension of unequal opportunities among transnational migrant entrepreneurs.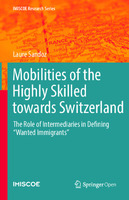 Mobilities of the Highly Skilled towards Switzerland: The Role of Intermediaries in Defining "Wanted Immigrants"
This open access book analyses the strategies of migration intermediaries from the public and private sectors in Switzerland to select, attract, and retain highly skilled migrants who represent value to them. It reveals how state and economic actors define "wanted immigrants" and provide them with privileged access to the Swiss territory and labour market. The analysis draws on an ethnographic study conducted in the French-speaking Lake Geneva area and the German-speaking northwestern region of Switzerland between 2014 and 2018. It shows how institutional actors influence which resources are available to different groups of newcomers by defining and dividing migrants according to constructed social categories that correlate with specific status and privileges. This research thus shifts the focus from an approach that takes the category of highly skilled migrant for granted to one that regards context as crucial for structuring migrants' characteristics, trajectories, and experiences. Beyond consideration of professional qualifications, the ways decision-makers perceive candidates and shape their resource environments are crucial for constructing them as skilled or unskilled, wanted or unwanted, welcome or unwelcome.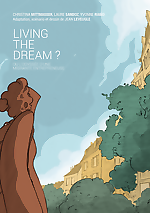 LIVING THE DREAM? Ou l'odyssée d'une migrante entrepreneuse
2022, Mittmasser, Christina, Sandoz, Laure, Riaño, Yvonne, Leveugle, Jean
Le rêve entrepreneurial, c'est pour qui ? Faut-il être une entrepreneuse innovatrice et à succès pour être accueillie en Suisse ? Luisa, créatrice de mode colombienne installée à Zurich, se pose des questions. Au fil de ses expériences et rencontres, elle prend conscience des obstacles qui jalonnent le parcours entrepreneurial et nuance les récits simplistes de réussite. La bande-dessinée est issue d'un projet de recherche réalisé à l'Université de Neuchâtel.
Pas de vignette d'image disponible
Les expatriés et autres élus de la mobilité : l'organisation de la mobilité
2019, Sandoz, Laure, Dunand, Jean-Philippe, Mahon, Pascal, Witzig, Aurelien
Les nouvelles technologies ne transforment pas seulement notre rapport au travail. Elles changent aussi notre rapport à la mobilité en rendant possible une gestion toujours plus flexible du personnel. C'est ce que je vais démontrer en prenant pour exemple l'une des plus grandes entreprises de conseil au monde. Ce chapitre analyse la manière dont cette entreprise a su créer un système de placement de ses employés extrêmement flexible qui lui permet de répondre sur mesure aux demandes de ses clients. Si cette firme offre de bons salaires et une expérience de travail valorisante, elle impose aussi une mobilité constante et beaucoup d'incertitude. Ainsi, elle s'inscrit dans la continuité d'un phénomène déjà relevé par de nombreux auteurs, à savoir un rapport au travail plus flexible, organisé autour de projets à court terme, qui brouille les frontières entre vie privée et vie professionnelle.
Pas de vignette d'image disponible
Who Receives More Help? The Role of Employer Support in Migration Processes
2019, Sandoz, Laure, Santi, Fabian
Research on migration usually focusses on the role of states in defining the "wanted" migrants who receive facilitated access to specific national territories. However, many countries apply a demand-driven admission policy in which employers play a central role in selecting candidates for migration. This article investigates the role of employers in the Migration-Mobility Nexus by analysing the relocation support they provide to different groups of migrants. We use a mixed-method approach based on a qualitative analysis of ethnographic data and a quantitative analysis of the Migration-Mobility Survey to observe who has more power to negotiate advantageous relocation conditions and in this sense represents a more "wanted" migrant for profit-oriented actors. Via a logistic regression model, we show that, all other variables being equal, employers tend to favour highly qualified men from Anglo-Saxon countries, whereas non-single women and people of West African and Portuguese origins have a much lower probability of receiving support from their employer. This article adds to the literature on the construction of migrant categories by showing that highly qualified men from rich Anglo-Saxon countries are actively given the possibility to become "expats", whereas people with similar levels of qualification and experience but with a different gender, nationality or background have fewer opportunities to access employers' support and migrate. In this sense, the very notion of "expat" is a construction that reflects power relations at a global level.
Pas de vignette d'image disponible
Understanding access to the labour market through migration channels
The mobility of the 'highly skilled' has become widely researched but only a few researchers have approached this category of migrants from a critical perspective. This article argues that understanding how 'highly skilled migrants' are constructed necessitates considering the conditions in which migration takes place as well as the perceptions and practices associated with these conditions. It uses the concept of 'migration channels' to investigate the enabling and disabling factors associated with different migration situations. The analysis draws on biographic interviews with highly educated migrants in Switzerland, and supplements these with expert interviews and ethnographic observations of people working in institutions that support, guide, or control migrants' access to the labour market. The article shows that categories of migrants are artificial and often do not coincide with lived realities. Migrants actively develop strategies to achieve their personal aspirations, but they also depend on the opportunities available in their environment. The concept of 'migration channels' enables us to capture this interplay between structures and agency by showing how different actors shape the opportunities and constraints faced by different groups of migrants, and how migrants actively deal with them. This concept thus fosters a critical yet empathic understanding of migration experiences.