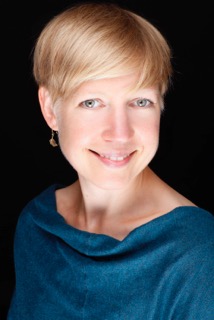 Fonction
Ancien.ne collaborateur.trice
Voici les éléments
1 - 2 sur 2
Changing Gender Representations in Politics of Belonging: A Critical Analysis of Developments in Switzerland

The literature increasingly recognises the importance of gender in defining the boundaries between national societies and migrants. But little is still known about the history and changes of mechanisms that shape the role of gender as category of difference. Based on a historical case study of Switzerland this paper examines how gender is implicated in the politics of migrant admission and incorporation and underlying notions of 'the other'. Drawing on theories of boundary work we show that gendered representations of migrants are mobilised by different actors to advance their claims and calls for certain forms of immigration control and migrant integration. Since the late 19th century gendered representations of Swiss nationals and migrant others shift from classical gender ideas to culturalized post-colonial interpretations of gender roles and, most recently, to normative ideas of gender equality. As part of these changes, migrant women moved from the periphery to the core of public and political attention. Concomitantly, categories of difference shift from the intersection of gender and social class to an intersection of gender, culture and ethnicity. Local particularities of Switzerland – the idea of 'over-foreignization' and the system of direct democracy – play a significant role in shaping categories. But Switzerland's embeddedness in transnational fields emerges as equally important. The paper expands on recent research and illuminates how changing dynamics of categorisation and othering facilitate the construction of nations and national identities in a transnationalized world.

Revisiting Borders and Boundaries: Exploring Migrant Inclusion and Exclusion from Intersectional Perspectives

In recent years, scholarly interest in boundaries and boundary work, on the one hand, and borders and bordering, on the other, has flourished across disciplines. Notwithstanding the close relationship between the two concepts, "borders" and "boundaries" have largely been subject to separate scholarly debates or sometimes treated as synonymous. These trends point to an important lack of conceptual and analytical clarity as to what borders and boundaries are and are not, what distinguishes them from each other and how they relate to each other. This Special Issue tackles this conceptual gap by bringing the two fields of studies together: we argue that boundaries/boundary work and borders/ bordering should be treated as interrelated rather than distinct phenomena. Boundaries produce similarities and differences that affect the enforcement, performance and materialisation of borders, which themselves contribute to the reproduction of boundaries. Borders and boundaries are entangled, but they promote different forms and experiences of inclusion and exclusion. In this introduction, we elaborate the two concepts separately before examining possible ways to link them theoretically. Finally, we argue that an intersectional perspective makes it possible to establish how the interplay of different social categories affects the articulations and repercussions of borders and boundaries. The contributions in this Special Issue address this issue from multiple perspectives that reflect a variety of disciplines and theoretical backgrounds and are informed by different case studies in Europe and beyond.