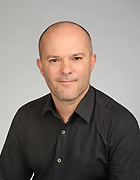 Voici les éléments
1 - 10 sur 28
Husserl on Foundation

In the third of his Logical Investigations, Husserl draws an important distinction between two kinds of parts: the dependent parts like the redness of a visual datum or the squareness of a given picture, and the independent parts like the head of a horse or a brick in a wall. On his view, the distinction is to be understood in terms of a more fundamental notion, the notion of foundation. This paper is an attempt at clarifying that notion. Such attempts have already been undertaken (separately) by Peter Simons and Kit Fine, and the paper also contains elements of comparison of our three sets of views.

Ontological Dependence

'Ontological dependence' is a term of philosophical jargon which stands for a rich family of properties and relations, often taken to be among the most fundamental ontological properties and relations. Notions of ontological dependence are usually thought of as 'carving reality at its ontological joints', and as marking certain forms of ontological 'non-self-sufficiency'. The use of notions of dependence goes back as far as Aristotle's characterization of substances, and these notions are still widely used to characterize other concepts and to formulate metaphysical claims. This paper first gives an overview of the varieties of these notions, and then discusses some of their main applications.

Modality, Quantification, and Many Vlach-Operators

Consider two standard quantified modal languages A and P whose vocabularies comprise the identity predicate and the existence predicate, each endowed with a standard S5 Kripke semantics where the models have a distinguished actual world, which differ only in that the quantifiers of A are actualist while those of P are possibilist. Is it possible to enrich these languages in the same manner, in a non-trivial way, so that the two resulting languages are equally expressive—i.e., so that for each sentence of one language there is a sentence of the other language such that given any model, the former sentence is true at the actual world of the model iff the latter is? Forbes (1989) shows that this can be done by adding to both languages a pair of sentential operators called Vlach-operators, and imposing a syntactic restriction on their occurrences in formulas. As Forbes himself recognizes, this restriction is somewhat artificial. The first result I establish in this paper is that one gets sameness of expressivity by introducing infinitely many distinct pairs of indexed Vlach-operators. I then study the effect of adding to our enriched modal languages a rigid actuality operator. Finally, I discuss another means of enriching both languages which makes them expressively equivalent, one that exploits devices introduced in Peacocke (1978). Forbes himself mentions that option but does not prove that the resulting languages are equally expressive. I do, and I also compare the Peacockian and the Vlachian methods. In due course, I introduce an alternative notion of expressivity and I compare the Peacockian and the Vlachian languages in terms of that other notion.

Generic Essence, Objectual Essence, and Modality

When thinking about the notion of essence or of an essential feature, philosophers typically focus on what I will call the notion of objectual essence. The main aim of this paper is to argue that beside this familiar notion stands another one, the notion of generic essence, which contrary to appearance cannot be understood in terms of the familiar notion, and which also fails to be correctly characterized by certain other accounts which naturally come to mind as well. Some of my objections to these accounts are similar to some of Kit Fine's compelling objections to the standard modal account of (objectual) essence (Fine 1994). In the light of these objections, Fine advances the view that it is metaphysical necessity which has to be understood in terms of essence, rather than the other way around, and takes essence to be unanalyzable. When formulating his view, Fine had only objectual essence in mind (or had both concepts in mind, but assumed that the generic is a special case of the objectual), and for that reason, I will argue, his account fails. I will suggest that Fineans should modify their view, and take it that metaphysical necessity is to be understood in terms of the two notions of essence—a view I myself find appealing. Finally, I will end by suggesting a further move which reduces the objectual to the generic, making metaphysical necessity reducible to generic essence alone—a move with which I myself have some sympathy.

Priorean Strict Implication, Q and Related Systems

We introduce a system PSI for a strict implication operator called Priorean strict implication. The semantics for PSI is based on partial Kripke models without accessibility relations. PSI is proved sound and complete with respect to that semantics, and Prior's system Q and related systems are shown to be fragments of PSI or of a mild extension of it.

Propositional Logic of Essence

This paper presents a propositional version of Kit Fine"s (quantified) logic for essentialist statements, provides it with a semantics, and proves the former adequate (i.e. sound and complete) with respect to the latter.

(Finean) Essence and (Priorean) Modality

In Fine 1994, Kit Fine challenges the (widespread) view that the notion of essence is to be understood in terms of the metaphysical modalities, and he argues that it is not essence which reduces to metaphysical modality, but rather metaphysical modality which reduces to essence. In this paper I put forward a modal account of essence and argue that it is immune from Fine's objections. The account presupposes a non-standard, independently motivated conception of the metaphysical modalities which I dub Priorean. Arthur Prior never endorsed that very conception, but in some respects his own views on the topic are so close to it, and different from all (most?) currently accepted views, that the label 'Priorean' is perfectly appropriate.

On the Reduction of Necessity to Essence

In his influential paper ''Essence and Modality'', Kit Fine argues that no account of essence framed in terms of metaphysical necessity is possible, and that it is rather metaphysical necessity which is to be understood in terms of essence. On his account, the concept of essence is primitive, and for a proposition to be metaphysically necessary is for it to be true in virtue of the nature of all things. Fine also proposes a reduction of conceptual and logical necessity in the same vein: a conceptual necessity is a proposition true in virtue of the nature of all concepts, and a logical necessity a proposition true in virtue of the nature of all logical concepts. I argue that the plausibility of Fine's view crucially requires that certain apparent explanatory links between essentialist facts be admitted and accounted for, and I make a suggestion about how this can be done. I then argue against the reductions of conceptual and logical necessity proposed by Fine and suggest alternative reductions, which remain nevertheless Finean in spirit.