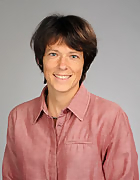 Voici les éléments
1 - 3 sur 3
CO2 embodied in trade: trends and fossil fuel drivers

The amount of CO2 embodied in trade has substantially increased over the last decades. We contribute to understanding the reasons for this evolution by studying the trends and some drivers of the carbon intensity of trade over the period 1995–2009 in 41 countries and 35 sectors. Our empirical analysis relies on the World Input-Output Database (WIOD) to compute embodied carbon emissions. Our main findings are the following. First, average emission intensity of traded goods is higher than average emission intensity of final demand. Second, relatively "dirty" countries tend to specialize in emission-intensive sectors. Third, the share of goods produced in emission-intensive countries is rising. Finally, we find that coal abundance (measured as fuel rent and controlling for reverse causality) leads both to a specialization in "dirty" sectors and to an increase in emissions per output when controlling for sector structure, which amounts to a fossil fuel endowment effect. These findings suggest trade liberalization may increase global emissions and therefore highlight the importance of considering trade when designing CO2 reduction strategies.

Energy Abundance, Trade and Industry Location

(

Fondazione Eni Enrico Mattei,

2011

)

;

We study the effect of countries? energy abundance on trade and sector activity, conditional on sector?s energy intensity, using an unbalanced panel with 14 high-income countries from Europe, America and Asia, 10 broad sectors, and years 1970-1997. We find that (i) countries with large energy endowments have low energy prices, and are thus energy abundant both on micro and macro level. (ii) Energy abundant countries have a high level of energy embodied in exports relative to imports. (iii) Energy intensive sectors export from and (iv) have higher economic activity in energy abundant countries. (v) The trade and location effects increase with a sector?s exposure to international trade. In short, energy is a major driver for sector location through specialisation. We show that capital and energy are complements in the production function and use various controls in our analysis. The results give insights into delocalisation effects that may take place among rich countries with heterogeneous energy policy.

Energy abundance, trade and specialisation

Do countries with large energy endowments have larger energy-intensive sectors? We answer this question empirically using a panel with 14 high-income countries from Europe, America and Asia and 10 broad sectors, from 1970 to 1997. Energy-abundant countries have 7 to 10 percent higher employment and 13 to 17 percent higher net exports per value added in energy-intensive sectors vis-a`-vis otherwise comparable countries. Conversely, energy-scarce countries specialize in non-energy-intensive sectors.