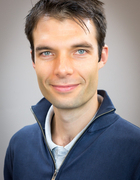 Voici les éléments
1 - 10 sur 30
Price Discrimination

This lecture, PowerPoint slide show, and Stata ado-file offer an introduction to price discrimination, with an emphasis on third-degree price discrimination. Graphical intuition and mathematical analysis make this lecture appropriate both for undergraduate and graduate students. After explaining the functioning of a simple monopoly, and discussing first and second-degree price discrimination, the lecture deals with third-degree price discrimination. Everyday examples, graphics, and a mathematical treatment are offered. The lecture and the accompanying PowerPoint slide show should take about 90 minutes to go through.

The impact of CO2 taxation on Swiss households' heating demand

(

University of Neuchâtel Institute of economic research,

2018

)

;

This paper investigates the impacts of the Swiss CO2 levy on households' heating demand. Using a difference-in-differences approach combined with inverse probability of treatment weighting, we test whether the 2016 carbon tax rate increase had a short-term impact on Swiss households' heating consumption and propensity to renovate. Micro-level data from the 2016 and 2017 waves of the Swiss Household Energy Demand Survey (SHEDS) are used to estimate the models. In both cases, no statistically significant effect can be detected across a variety of specifications. Even though further research is needed to investigate possible long-run impacts, our findings question the relevance of this policy instrument under its current form to lower households' greenhouse gas emissions. Additional measures might be implemented to improve its effciency.

Swiss Household Energy Demand Survey (SHEDS): Objectives, design, and implementation

(

SCCER CREST Work Package 2: Change of Behavior,

2017

)

;

;

;

;

;

;

The Swiss Household Energy Demand Survey (SHEDS) has been developed as part of the research agenda of the Competence Center for Research in Energy, Society, and Transition (SCCER CREST). It is designed to collect a comprehensive description of the Swiss households' energy-related behaviors, their longitudinal changes and the existing potentials for future energy demand reduction. The survey has been planned in five annual waves thus generating a rolling panel dataset of 5,000 respondents per wave. The first two waves of SHEDS were fielded in April 2016 and April-May 2017. This paper elaborates on SHEDS's general objectives, design, and implementation. It also reports a series of practical examples of how the datasets are being used in empirical analyses.

Travel Distance and Fuel Efficiency: An Estimation of the Rebound Effect using Micro-Data in Switzerland

(

University of Neuchâtel,

2014

)

;

We estimate the rebound effect for private transportation using cross-section micro-level data in Switzerland for 2010. Our simultaneous equations model accounts for endogeneity of travel distance, vehicle fuel intensity and vehicle weight. Compared to the literature, our paper provides an important contribution as micro-level data and simultaneous equations models have seldom been used to estimate the rebound effect. Moreover, among the distance measures we use, one is highly reliable as it was recorded using GIS (Geographical Information System) software. Our results, obtained by 3SLS, point to substantial direct rebound effects between 75% and 81%, which lie at the higher end of the estimates found in the literature. OLS estimates are however much lower and seem to under-estimate the rebound effect.

Commitments and sunk costs in private mobility: A study of Swiss households facing green transport choices

(

Neuchatel University of Neuchatel Institute of Economic Research,

2020

)

;

;

This paper experimentally investigates the existence of behavioural deviations from the oft-assumed rationality in private transport decisions, avoiding the selection-biases in revealed data. Through a choice experiment answered by 995 Swiss respondents, we explore the linkages between long- and medium-term travel investment decisions, and the choice of transport mode. We test the existence of commitment device usage in car and public transport pass purchases, and the sunk cost fallacy, as well as the impact of electric vehicles on mode choice. We find little evidence to support the existence of commitment devices, and no sunk cost fallacy. We further show that electric vehicle owners are equally likely to commute in their car, however use a greater mix of transport modes for leisure and long-distance trips. Our results support the importance of marginal travel costs in transport policy, as well as demonstrate the wide impact of rising EV consumption.

From Lifetime Jobs to Churning?

Using data over 1991–2008 for Switzerland, we investigate job stability through a series of Cox proportional hazards models. Our baseline results show that employment has become less stable for older male workers, with less noticeable change for other groups. However, when destination states are considered in the model, results indicate that younger workers face more transitions towards unemployment than before, whereas older male workers' greater instability is caused by an increase in transitions to inactivity. It thus appears that the situation of young workers has deteriorated, while the evolution of older men's job stability is at least partly explained by the increasing number of early retirements. For women, our results are largely consistent with their increasing participation rate and attachment to the labor market.

Durées de Chômage et Nationalités: Une Analyse Empirique pour la Suisse

Cet article analyse les facteurs qui influencent les durées de chômage en Suisse. Par rapport à la littérature existante, nous nous concentrons plus spécifiquement sur les différences dues à la nationalité des chômeurs. Notre échantillon se compose de 74'161 individus extraits de PLASTA au cours de la période janvier 2001 - décembre 2003. Les estimations empiriques sont basées sur un modèle de durée à hasard constant par morceaux. Nos résultats prouvent que les étrangers subissent des épisodes de chômage plus longs que les travailleurs suisses, toutes choses égales par ailleurs. Ils démontrent également que les durées de chômage des Suisses sont plus élevées dans les cantons latins par rapport aux cantons alémaniques alors que l'inverse est vrai pour les étrangers.

Testing for Granger causality in panel data

With the development of large and long panel databases, the theory surrounding panel causality evolves quickly, and empirical researchers might find it difficult to run the most recent techniques developed in the literature. In this article, we present the community-contributed command xtgcause, which implements a procedure proposed by Dumitrescu and Hurlin (2012, Economic Modelling 29: 1450–1460) for detecting Granger causality in panel datasets. Thus, it constitutes an effort to help practitioners understand and apply the test. xtgcause offers the possibility of selecting the number of lags to include in the model by minimizing the Akaike information criterion, Bayesian information criterion, or Hannan–Quinn information criterion, and it offers the possibility to implement a bootstrap procedure to compute p-values and critical values.