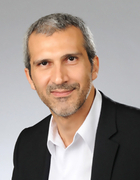 Voici les éléments
1 - 10 sur 55
Pas de vignette d'image disponible
Swiss Household Energy Demand Survey (SHEDS): Objectives, design, and implementation
2017, Weber, Sylvain, Burger, Paul, Farsi, Mehdi, Martinez-Cruz, Adan L., Puntiroli, Michael, Schubert, Iljana, Volland, Benjamin
The Swiss Household Energy Demand Survey (SHEDS) has been developed as part of the research agenda of the Competence Center for Research in Energy, Society, and Transition (SCCER CREST). It is designed to collect a comprehensive description of the Swiss households' energy-related behaviors, their longitudinal changes and the existing potentials for future energy demand reduction. The survey has been planned in five annual waves thus generating a rolling panel dataset of 5,000 respondents per wave. The first two waves of SHEDS were fielded in April 2016 and April-May 2017. This paper elaborates on SHEDS's general objectives, design, and implementation. It also reports a series of practical examples of how the datasets are being used in empirical analyses.
Pas de vignette d'image disponible
Unobserved Heterogeneity in Stochastic Cost Frontier Models: An Application to Swiss Nursing Homes
2005, Farsi, Mehdi, Filippini, Massimo, Kuenzle, Michael
Pas de vignette d'image disponible
Efficiency Measurement in Network Industries: Application to the Swiss Railway Companies
2005, Farsi, Mehdi, Filippini, Massimo, Greene, William
Pas de vignette d'image disponible
Travel Distance and Fuel Efficiency: An Estimation of the Rebound Effect using Micro-Data in Switzerland
2014, Weber, Sylvain, Farsi, Mehdi
We estimate the rebound effect for private transportation using cross-section micro-level data in Switzerland for 2010. Our simultaneous equations model accounts for endogeneity of travel distance, vehicle fuel intensity and vehicle weight. Compared to the literature, our paper provides an important contribution as micro-level data and simultaneous equations models have seldom been used to estimate the rebound effect. Moreover, among the distance measures we use, one is highly reliable as it was recorded using GIS (Geographical Information System) software. Our results, obtained by 3SLS, point to substantial direct rebound effects between 75% and 81%, which lie at the higher end of the estimates found in the literature. OLS estimates are however much lower and seem to under-estimate the rebound effect.
Pas de vignette d'image disponible
Energy efficiency and heating technology investments: Manipulating financial information in a discrete choice experiment
2021-3-6, Lang, Ghislaine, Farsi, Mehdi, Lanz, Bruno, Weber, Sylvain