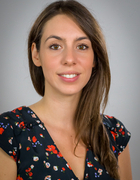 Email
diana.mazzarella@unine.ch
Voici les éléments
1 - 2 sur 2
Pragmatics and epistemic vigilance: The deployment of sophisticated interpretative strategies

Sperber (1994) suggests that competent hearers can deploy sophisticated interpretative strategies in order to cope with deliberate deception or to avoid misunderstandings due to speaker's incompetence. This paper investigates the cognitive underpinnings of sophisticated interpretative strategies and suggests that they emerge from the interaction between a relevance-guided comprehension procedure and epistemic vigilance mechanisms. My proposal sheds new light on the relationship between comprehension and epistemic assessment. While epistemic vigilance mechanisms are typically assumed to assess the believability of the output of the comprehension system (Sperber et al, 2010), I argue that epistemic assessment plays an additional role in determining this very output.

Pragmatics and mind reading: The puzzle of autism

Mikhail Kissine's (2021) target article examines autism in order to mine questions about language use and its cognitive underpinnings. Among these, we focus on the question concerning the role of mind reading in language interpretation. Kissine claims that the selective pragmatic profile of highly verbal autistic individuals undermines the existence of an 'intrinsic link' between language interpretation and mind reading. We advocate for a more cautious approach based on both theoretical and empirical arguments. Theoretically speaking, data from autism are compatible with the view that language interpretation is the result of a special-purpose form of mind reading, dedicated to the domain of intentional communication. Empirically speaking, the data are neither clear nor consistent enough for making strong claims about what exactly are the communicative challenges of highly verbal autistic individuals.