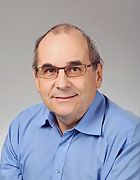 Email
jean-michel.gobat@unine.ch
Voici les éléments
1 - 3 sur 3
Soil phosphorus uptake by continuously cropped Lupinus albus: A new microcosm design

(

2006-12-12

)

;

;

;

;

;

;

;

When grown in soils with sparingly available phosphorus (P), white lupin (Lupinus albus L.) forms special root structures, called cluster roots, which secrete large amounts of organic acids and concomitantly acidify the rhizosphere. Many studies dealing with the understanding of this P acquisition strategy have been performed in short time experiments either in hydroponic cultures or in small microcosm designs with sand or sand:soil mixtures. In the present study, we applied an experimental design which came nearer to the natural field conditions: we performed a one-year experiment on large microcosms containing 7 kg of soil and allowing separation of rhizosphere soil and bulk soil. We planted six successive generations of lupins and analysed P uptake, organic P desorption, phosphatase activities and organic acid concentrations in different soil samples along a spatio-temporal gradient. We compared the rhizosphere soil samples of cluster (RSC) and non-cluster roots (RSNC) as well as the bulk soil (BS) samples. A total shoot biomass of 55.69 +/- 1.51 g (d.w.) y(-1) was produced and P uptake reached 220.59 +/- 5.99 mg y(-1). More P was desorbed from RSC than from RSNC or BS (P < 0.05). RSC and RSNC showed a higher activity of acid and alkaline phosphatases than BS samples and a higher acid phosphatase activity was observed in RSC than in RSNC throughout the one-year experiment. Fumarate was the most abundant organic acid in all rhizosphere soil samples. Citrate was only present in detectable amounts in RSC while malate and fumarate were recovered from both RSC and RSNC. Almost no organic acids could be detected in the BS samples. Our results demonstrated that over a one-year cultivation period in the absence of an external P supply, white lupin was able to acquire phosphate from the soil and that the processes leading to this P uptake took place preferentially in the rhizosphere of cluster roots.

Review: From multi-scale conceptualization to a classification system for inland groundwater-dependent ecosystems

Aquifers provide water, nutrients and energy with various patterns for many aquatic and terrestrial ecosystems. Groundwater-dependent ecosystems (GDEs) are increasingly recognized for their ecological and socio-economic values. The current knowledge of the processes governing the ecohydrological functioning of inland GDEs is reviewed, in order to assess the key drivers constraining their viability. These processes occur both at the watershed and emergence scale. Recharge patterns, geomorphology, internal geometry and geochemistry of aquifers control water availability and nutritive status of groundwater. The interface structure between the groundwater system and the biocenoses may modify the groundwater features by physicochemical or biological processes, for which biocenoses need to adapt. Four major types of aquifer-GDE interface have been described: springs, surface waters, peatlands and terrestrial ecosystems. The ecological roles of groundwater are conditioned by morphological characteristics for spring GDEs, by the hyporheic zone structure for surface waters, by the organic soil structure and volume for peatland GDEs, and by water-table fluctuation and surface floods in terrestrial GDEs. Based on these considerations, an ecohydrological classification system for GDEs is proposed and applied to Central andWestern-Central Europe, as a basis for modeling approaches for GDEs and as a tool for groundwater and landscape management.