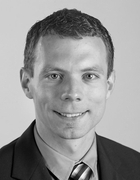 Voici les éléments
1 - 10 sur 18
Pas de vignette d'image disponible
Sustainable business growth in SMEs: How may decision-­making guide the transition journey?
2014-6-23, Schwab, Leila, Gold, Stefan, Kunz, Nathan, Reiner, Gerald
The research aims at (1) exploring new theory at the interface of business growth and sustainable development while (2) providing managerial implications for growing firms. For this end, we propose typologies of decisions to be considered by growing firms; by means of a longitudinal case study of a Swiss family-owned SME wood construction company (that is in a process of intense growth), we identify, visually represent and analyze the sequences of selected managerial decisions. The empirical analysis and theory development pave novel ways for research and companies towards sustainable business growth.
Pas de vignette d'image disponible
Government restrictions on relief supply chains
2013-6-11, Kunz, Nathan, Reiner, Gerald
Response to catastrophic disasters often requires external assistance from international relief organizations. Literature and empirical evidence show that governments do not always welcome this assistance. Based on a multiple case study conducted among four relief organizations, we identify governmental restrictions imposed on humanitarian relief supply chains in different countries. We analyze the dependency between government characteristic and the level of restrictions. We find that the more fragile a government is, the more restrictions it imposes on relief organizations. This knowledge helps relief organizations to prepare adequately before entering a new country, by anticipating concerns and establishing trust with the government.
Pas de vignette d'image disponible
The mixed effects of import barriers on humanitarian logistics
Through a multiple case study with four relief organizations, we analyze the impact of import barriers on humanitarian logistics. We find that these barriers negatively impact relief operations during the response phase, but may turn positive in the rehabilitation phase. This knowledge may help relief organizations improving their preparedness efforts.
Pas de vignette d'image disponible
2013-5-4, Kunz, Nathan, Reiner, Gerald
Empirical evidence shows that some governments increasingly hinder relief organizations from operating in their territory. Through a case study, we analyze problems encountered by four organizations. We find that state fragility explains the tendency of governments to restrict relief organizations' activities. This study helps organizations in their efforts towards preparedness.