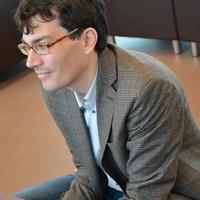 Voici les éléments
1 - 10 sur 36
The Metaphysics of Economic Exchanges

What are economic exchanges? The received view has it that exchanges are mutual transfers of goods motivated by inverse valuations thereof. As a corollary, the standard approach treats exchanges of services as a subspecies of exchanges of goods. We raise two objections against this standard approach. First, it is incomplete, as it fails to take into account, among other things, the offers and acceptances that lie at the core of even the simplest cases of exchanges. Second, it ultimately fails to generalize to exchanges of services, in which neither inverse preferences nor mutual transfers hold true. We propose an alternative definition of exchanges, which treats exchanges of goods as a special case of exchanges of services and which builds in offers and acceptances. According to this theory: (i) The valuations motivating exchanges are propositional and convergent rather than objectual and inverse; (ii) All exchanges of goods involve exchanges of services/actions, but not the reverse; (iii) Offers and acceptances, together with the contractual obligations and claims they bring about, lie at the heart of all cases of exchange.

Bohr's Complementarity Cannot Resolve the Emergence - Reduction Debate: Reply to Harré

Rom Harré thinks that the Emergence–Reduction debate, conceived as a vertical problem, is partly ill posed. Even if he doesn't wholly reject the traditional definition of an emergent property as a property of a collection but not of its components, his point is that this definition doesn't exhaust all the dimensions of emergence. According to Harré there is another kind (or dimension) of emergence, which we may call—somewhat paradoxically—"horizontal emergence": two properties of a substance are horizontally emergent relative to each other if they cannot be displayed in the same conditions. Contrary to vertical emergence, horizontal emergence is a symmetrical relation. Harré endorses horizontal emergentism. I argue that this position faces a principled difficulty: it makes it impossible to bind different horizontally emergent discourses in an interesting way. Physics and biology for example become "island" discourses, each speaking of a distinct kind of entities. The only way to ensure that two different discourses can relate to the same entity is to reintroduce verticality into the picture.

Towards a definition of efforts

Although widely used across psychology, economics, and philosophy, the concept of effort is rarely ever defined. This article argues that the time is ripe to look for an explicit general definition of effort, makes some proposals about how to arrive at this definition, and suggests that a force-based approach is the most promising. Section 1 presents an interdisciplinary overview of some chief research axes on effort, and argues that few, if any, general definitions have been proposed so far. Section 2 argues that such a definition is now needed and proposes a basic methodology to arrive at it, whose first step is to make explicit the various tacit assumptions about effort made across sciences and ordinary thinking. Section 3 unearths 4 different conceptions of effort from research on effort so far: primitive-feelings accounts, comparator-based accounts, resource-based accounts and force-based accounts. It is then argued that the first 2 kinds of accounts, although interesting in their own right, are not strictly speaking about effort. Section 4 considers the 2 most promising general approaches to efforts: resource-based and force-based accounts. It argues that these accounts are not only compatible but actually extensionally equivalent. This notwithstanding, it explains why force-based accounts should be regarded are more fundamental than resource-based accounts.

Le Mutisme des Sens [The Deep Silence of the Senses]

The thesis defended is that ordinary perception does not present us with the existential independence of its objects from itself. The phenomenology of ordinary perception is mute with respect to the subject-object distinction. I call this view "phenomenal neutral monism" : though neutral monists are wrong about the metaphysics of perception (in every perceptual episode, there is a distinction between the perceptual act and its perceptual objet), they are right about its phenomenology. I first argue that this view is not as counter-intuitive as it might initially seem, by stressing (i) that the lack of presentation of the mind-independence of perceptual objects does not entail their being presented as mind-dependent. (ii) That phenomenal neutral monism is true of ordinary perception in the thin sense, but not in the thick sense (that includes expectations, guesses, feelings etc. grounded on thin perception). (iii) That the concept of a perceptual perspective or point of view should not be confused with the concept of the subject or intentional act of perception. Second, I propose three positive arguments in favor of phenomenal neutral monism. (i) It does justice to the recurring idea that only resistance to our will presents us with the world qua independent from us. (ii) It does justice to the recurring idea that the most natural attitude towards the perceptual world is that of being absorbed in it. (iii) It is entailed by the view that intentional acts are phenomenally transparent (a view held by Russell and Moore, and most contemporary representationalists) together with the view that in order to be presented with a relation (here the act-object distinction) one has to be presented with its relata.

The Intentionality of Pleasures and Others Feelings. A Brentanian Approach

This paper defends hedonic intentionalism, the view that all pleasures, including bodily pleasures, are directed towards objects distinct from themselves. Brentano is the leading proponent of this view. My goal here is to disentangle his significant proposals from the more disputable ones so as to arrive at a hopefully promising version of hedonic intentionalism. I mainly focus on bodily pleasures, which constitute the main troublemakers for hedonic intentionalism. Section 1 introduces the problem raised by bodily pleasures for hedonic intentionalism and some of the main reactions to it. Sections 2 and 3 rebut two main approaches equating bodily pleasures with non- intentional episodes. More precisely, section 2 argues that bodily pleasures cannot be purely non-intentional self-conscious feelings, by relying on Brentano's objection to Hamilton's theory of pleasure. Section 3 argues that bodily pleasures cannot be non-intentional sensory qualities by relying on Brentano's objections to Stumpf's theory of pleasure. Section 4 develops a brentanian view of the intentionality of bodily pleasures by claiming bodily pleasures are directed at a sui generis class of sensory qualities. Section 5 presents an objection to Brentano's later theory of pleasure according to which all sensory pleasures are directed at sensing acts.

Le plaisir

(

Paris: Ithaque,

2018

)

;

;

I argue that pleasure is not only necessarily good, but also essentially so. Part of the nature of pleasure is to be (personally, finally) good.

Brentano on Sensations and Sensory Qualities

(

New York: Routledge,

2017

)

Sensations are mental acts that are intentionally directed at sensory objects. Franz Brentano discusses sensations and sensory qualities abundantly; such discussions are found in his psychological as well as in his metaphysical works, in his earlier as well as later works. Brentano systematically uses "sensation" in the first sense, to denote only sensory acts—hearings, smellings, seeings, and so on. This chapter introduces Brentano's view of sensations by presenting the intentional features of sensations irreducible to features of the sensory objects. It presents Brentano's view of sensory objects—which include sensory qualities—and the features of sensations that such objects allow to explain, such as their intensity. The chapter also presents Brentano's approach to sensory pleasures and pains, which combines both appeals to specific modes of reference and to specific sensory qualities. "The principle of individuation for sensory qualities must consist in some sort of spatial category".

Résistance et existence [Resistence and Existence]

I defend the view that the experience of resistance gives us a direct phenomenal access to the mind-independence of perceptual objects. In the first part, I address a humean objection against the very possibility of experiencing existential mind-independence. The possibility of an experience of mind-independence being secured, I argue in the second part that the experience of resistance is the only kind of experience by which we directly access existential mind-independence.

Décrire, La Psychologie de Franz Brentano

Penser, entendre, juger, sentir, savoir, préférer, aimer, souhaiter, observer, remarquer, être conscient, prendre plaisir, vouloir, se souvenir... Pour atteindre une connaissance scienti􏰁que de ces actes mentaux, nous devons pratiquer ce qui, aux yeux Brentano, constitue l'activité philo- sophique par excellence : décrire. Le point de départ de toute psychologie scientique, maintient-il, est la description des phénomènes mentaux, de ce qu'ils ont en commun, de leurs espèces, de leurs relations. Ce n'est que sur la base de telles descriptions que nous pourrons ensuite nous atteler à la tâche qui consiste à expliquer les actes mentaux, en déterminant leurs causes et les conditions physiologiques de leur genèse. Brentano appelle la partie de la psychologie qui cherche à décrire les actes mentaux « psychologie descriptive » (il parle aussi de « psychognosie »), et appelle psychologie « explicative » ou « génétique » celle qui cherche à établir des lois empiriques rapportant des relations de succession entre ces phénomènes. De Brentano, la philosophie contemporaine de l'esprit retient en général la thèse selon laquelle les phénomènes mentaux sont par nature intentionnels – dirigés vers des objets distincts d'eux-mêmes. S'il ne fait aucun doute que cette thèse de l'intentionnalité est au cœur de la psychologie descriptive de Brentano, il est non moins certain que celle- ci ne se résume pas à celle-là. La psychologie de Brentano fourmille de descriptions détaillées de maints actes mentaux et de leurs relations. L'objet de ce livre est de rendre justice à ces descriptions, qui, en dépit de leur influence déterminante sur les héritiers de Brentano et de leur pertinence contemporaine, demeurent largement négligées au sein des débats actuels en philosophie de l'esprit. Qu'est-ce qu'être conscient? sentir ? connaître ? juger ? préférer ? prendre plaisir ? Comment ces phénomènes mentaux sont-ils reliés? Outre leur intérêt intrinsèque, les réponses circonstanciées que Brentano apporte à chacune de ces questions illustrent, chacune à leur manière, la fécondité de la méthode qui consiste à prendre au sérieux la tâche de la description.