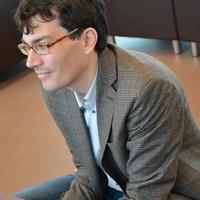 Fonction
Ancien.ne collaborateur.trice
Voici les éléments
1 - 10 sur 38
A Socratic essentialist defense of non‐verbal definitional disputes

In this paper, we argue that, in order to account for the apparently substantive nature of definitional disputes, a commitment to what we call 'Socratic essentialism' is needed. We defend Socratic essentialism against a prominent neo-Carnapian challenge according to which apparently substantive definitional disputes always in some way trace back to disagreements over how expressions belonging to a particular language or concepts belonging to a certain conceptual scheme are properly used. Socratic essentialism, we argue, is not threatened by the possibility that some apparently substantive definitional disputes may turn out to be verbal or conceptual, since this pluralist strategy, in our view, requires a commitment to more, rather than fewer, essences. What is more, a deflationary, metaphysically 'light-weight' construal of the essence-ascriptions in question leads to a peculiar conception of the pursuit of metaphysicians as behaving like deceptive (or self-deceived) grammarians pretending to be scientists. Moreover, this deflationary attitude, we argue, spreads beyond metaphysics and philosophy more broadly to apparently substantive definitional disputes in the sciences as well as other in other disciplines, such as art criticism.

Bitter Joys and Sweet Sorrows

(

London: Routledge,

2018

)

;

;

;

We sometimes experience pleasures and displeasures simultaneously: whenever we eat sfogliatelle while having a headache, whenever we feel pain fading away, whenever we feel guilty pleasure while enjoying listening to Barbara Streisand, whenever we are savouring a particularly hot curry, whenever we enjoy physical endurance in sport, whenever we are touched upon receiving a hideous gift, whenever we are proud of withstanding acute pain, etc. These are examples of what we call " mixed feelings ". Mixed feelings are cases in which one and the same person experiences pleasure and displeasure at the same time. Mixed feelings raise two questions: If pleasure and displeasure are contraries, how can mixed feelings be possible? Does the excess of pleasure that we feel when experiencing mixed feelings itself constitute a new feeling, that results from the co-occurrence of the first two? I argue that mixed feelings are possible and that their existence does not threaten the contrariety of pleasure and displeasure, and that there are no resultant feelings: having a lot of pleasure and a little displeasure does not result in having additional mild pleasure. Finally, I suggest that although both false, scepticism towards the existence of mixed feelings, as well as the idea according to which resultant feelings exist, are inspired from a single and correct idea: that pleasure and displeasure do fuse in some cases.

Pleasure and its Contraries

What is the contrary of pleasure? "Pain" is one common answer. This paper argues that pleasure instead has two natural contraries: unpleasure and hedonic indifference. This view is defended by drawing attention to two often-neglected concepts: the formal relation of polar opposition and the psychological state of hedonic indifference. The existence of mixed feelings, it is argued, does not threaten the contrariety of pleasure and unpleasure.

Décrire, La Psychologie de Franz Brentano

Penser, entendre, juger, sentir, savoir, préférer, aimer, souhaiter, observer, remarquer, être conscient, prendre plaisir, vouloir, se souvenir... Pour atteindre une connaissance scienti􏰁que de ces actes mentaux, nous devons pratiquer ce qui, aux yeux Brentano, constitue l'activité philo- sophique par excellence : décrire. Le point de départ de toute psychologie scientique, maintient-il, est la description des phénomènes mentaux, de ce qu'ils ont en commun, de leurs espèces, de leurs relations. Ce n'est que sur la base de telles descriptions que nous pourrons ensuite nous atteler à la tâche qui consiste à expliquer les actes mentaux, en déterminant leurs causes et les conditions physiologiques de leur genèse. Brentano appelle la partie de la psychologie qui cherche à décrire les actes mentaux « psychologie descriptive » (il parle aussi de « psychognosie »), et appelle psychologie « explicative » ou « génétique » celle qui cherche à établir des lois empiriques rapportant des relations de succession entre ces phénomènes. De Brentano, la philosophie contemporaine de l'esprit retient en général la thèse selon laquelle les phénomènes mentaux sont par nature intentionnels – dirigés vers des objets distincts d'eux-mêmes. S'il ne fait aucun doute que cette thèse de l'intentionnalité est au cœur de la psychologie descriptive de Brentano, il est non moins certain que celle- ci ne se résume pas à celle-là. La psychologie de Brentano fourmille de descriptions détaillées de maints actes mentaux et de leurs relations. L'objet de ce livre est de rendre justice à ces descriptions, qui, en dépit de leur influence déterminante sur les héritiers de Brentano et de leur pertinence contemporaine, demeurent largement négligées au sein des débats actuels en philosophie de l'esprit. Qu'est-ce qu'être conscient? sentir ? connaître ? juger ? préférer ? prendre plaisir ? Comment ces phénomènes mentaux sont-ils reliés? Outre leur intérêt intrinsèque, les réponses circonstanciées que Brentano apporte à chacune de ces questions illustrent, chacune à leur manière, la fécondité de la méthode qui consiste à prendre au sérieux la tâche de la description.

Le plaisir

(

Paris: Ithaque,

2018

)

;

;

I argue that pleasure is not only necessarily good, but also essentially so. Part of the nature of pleasure is to be (personally, finally) good.

Brentano on Sensations and Sensory Qualities

(

New York: Routledge,

2017

)

Sensations are mental acts that are intentionally directed at sensory objects. Franz Brentano discusses sensations and sensory qualities abundantly; such discussions are found in his psychological as well as in his metaphysical works, in his earlier as well as later works. Brentano systematically uses "sensation" in the first sense, to denote only sensory acts—hearings, smellings, seeings, and so on. This chapter introduces Brentano's view of sensations by presenting the intentional features of sensations irreducible to features of the sensory objects. It presents Brentano's view of sensory objects—which include sensory qualities—and the features of sensations that such objects allow to explain, such as their intensity. The chapter also presents Brentano's approach to sensory pleasures and pains, which combines both appeals to specific modes of reference and to specific sensory qualities. "The principle of individuation for sensory qualities must consist in some sort of spatial category".

Résistance et existence [Resistence and Existence]

I defend the view that the experience of resistance gives us a direct phenomenal access to the mind-independence of perceptual objects. In the first part, I address a humean objection against the very possibility of experiencing existential mind-independence. The possibility of an experience of mind-independence being secured, I argue in the second part that the experience of resistance is the only kind of experience by which we directly access existential mind-independence.

Joies Amères et Douces Peines

(

Genève: Markus Haller,

2011

)

This paper argues (i) that the possibility of experiencing at once pleasures and unpleasures does not threaten the contrariety of pleasure and unpleasure. (ii) That the hedonic balance calculated by adding all pleasures and displeasures of a subject at a time yields an abstract result that does not correspond to any new psychological reality. There are no resultant feelings. (iii) That there are nevertheless, in some cases, sentimental fusions: when the co-occurent pleasures and unpleasures do not have any bodily location, and that their intentional object vanishes, they truly fuse with each other, giving rise to sentimental mixtures in which the initial pleasures and unpleasures are no longer discernible.

Bohr's Complementarity Cannot Resolve the Emergence - Reduction Debate: Reply to Harré

Rom Harré thinks that the Emergence–Reduction debate, conceived as a vertical problem, is partly ill posed. Even if he doesn't wholly reject the traditional definition of an emergent property as a property of a collection but not of its components, his point is that this definition doesn't exhaust all the dimensions of emergence. According to Harré there is another kind (or dimension) of emergence, which we may call—somewhat paradoxically—"horizontal emergence": two properties of a substance are horizontally emergent relative to each other if they cannot be displayed in the same conditions. Contrary to vertical emergence, horizontal emergence is a symmetrical relation. Harré endorses horizontal emergentism. I argue that this position faces a principled difficulty: it makes it impossible to bind different horizontally emergent discourses in an interesting way. Physics and biology for example become "island" discourses, each speaking of a distinct kind of entities. The only way to ensure that two different discourses can relate to the same entity is to reintroduce verticality into the picture.