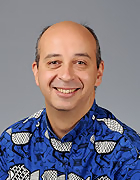 Voici les éléments
1 - 8 sur 8
Pas de vignette d'image disponible
From parasitism to mutualism: partner control in asymmetric interactions
2002, Johnstone, Rufus, Bshary, Redouan
Intraspecific cooperation and interspecific mutualism often feature a marked asymmetry in the scope for exploitation. Cooperation may nevertheless persist despite one-sided opportunities for cheating, provided that the partner vulnerable to exploitation has sufficient control over the duration of interaction. Here we develop a simple, game theoretical model of this form of partner control. We show that as a victim's ability to terminate an encounter increases, selection can favour reduced exploitation, resulting in a switch from parasitism to mutualism. For a given level of control, exploitation is likely to be less intense and the interaction to last longer when there are greater mutualistic benefits to be gained, and when the benefits of cheating are lower relative to the costs inflicted on the victim. Observations of interactions between cleaner-fish and non-predatory species of client are shown to match these predictions.
Pas de vignette d'image disponible
Mutualism, market effects and partner control
2008, Johnstone, Rufus A., Bshary, Redouan
Intraspecific cooperation and interspecific mutualism often feature a marked asymmetry in the scope for exploitation. Cooperation may nevertheless persist despite one-sided opportunities for cheating, provided that the partner vulnerable to exploitation has sufficient control over the duration of interaction. The effectiveness of the threat of terminating an encounter, however, depends upon the ease with which both the potential victim and the potential exploiter can find replacement partners. Here, we extend a simple, game-theoretical model of this form of partner control to incorporate variation in the relative abundance of potential victims and exploiters, which leads to variation in the time required for individuals of each type to find a new partner. We show that such market effects have a dramatic influence on the stable level of exploitation (and consequent duration of interaction). As the relative abundance of victims decreases, they become less tolerant to exploitation, terminating encounters earlier (for a given level of exploitation), whereas exploiters behave in a more cooperative manner. As a result, the stable duration of interaction actually increases, despite the decreasing tolerance of the victims. Below a critical level of relative victim abundance, the model suggests that the cost of finding a replacement partner becomes so great that it does not pay to exploit at all.
Pas de vignette d'image disponible
Indo-Pacific parrotfish exert partner choice in interactions with cleanerfish but Caribbean parrotfish do not
, Soares, Marta C, Cardoso, Sónia C, Nicolet, Katia J, Côté, Isabelle M, Bshary, Redouan
Cooperation theory puts a strong emphasis on partner control mechanisms that have evolved to stabilize cooperation against the temptation of cheating. The marine cleaning mutualism between the Indo-Pacific bluestreack cleaner wrasse, Labroides dimidiatus, and its reef fish 'clients' has been a model system to study partner control mechanisms and counterstrategies. These cleaners cooperate by eating ectoparasites; however, they can cheat by taking client mucus, which they prefer. Such a conflict may be the exception. For example, Caribbean cleaning gobies, Elacatinus spp., prefer to eat ectoparasites instead of mucus. While partner control mechanisms and counterstrategies seem to be absent in cleaning gobies, no study has directly compared cleaner wrasses and cleaning gobies by using the same methods. We examined systematic differences in cleaning interaction patterns and strategic behaviour exhibited by 12 closely related parrotfish species in the two systems. Parrotfish seeking cleaner wrasses visited them more often and spent more time with their cleaner than parrotfish seeking cleaning gobies. Moreover, the clients of cleaner wrasses returned more often to the same cleaner following a positive interaction, whereas the clients of cleaning gobies were less influenced by the outcome of previous interactions. We hypothesize that the higher frequency and repeated nature of interactions observed in the cleaner wrasse system, combined with the need to resolve conflicts, might have been prerequisites for the development of complex behavioural strategies.
Pas de vignette d'image disponible
Signalling by the cleaner shrimp Periclimenes longicarpus
2010, Chapuis, Lucille, Bshary, Redouan
Signals increase the fitness of a sender by altering the behaviour of receivers. For cooperative interactions biological market theory proposes that signalling strength may be linked to supply and demand. In this context, a recent laboratory experiment demonstrated that cleaner shrimps may advertise their service to client reef fish and that the advertisement is linked to hunger levels. We investigated signalling by the cleaner shrimp Periclimenes longicarpus in the field to test more detailed predictions of biological market theory. Shrimps often clapped with their pair of claws in response to approaching clients. In line with both theory and the previous study, the probability of clapping increased when the shrimps had been food deprived and clapping shrimps were more likely to clean than nonclapping individuals. However, we found no evidence for the market theory prediction that signalling was targeted specifically to visiting client species with the option to choose other cleaning stations. Instead, shrimps signalled more frequently towards predatory clients than towards nonpredatory clients. We conclude that the signal does not serve primarily to attract the choosy clients but to convey information about identity as preconflict management to avoid predation.
Pas de vignette d'image disponible
Bacterial farming by the fungus Morchella crassipes
, Pion, Martin, Jorge E. Spangenberg, Simon, Anaele, Bindschedler, Saskia, Flury, Coralie, Chatelain, Auriel, Bshary, Redouan, Job, Daniel, Junier, Pilar
The interactions between bacteria and fungi, the main actors of the soil microbiome, remain poorly studied. Here, we show that the saprotrophic and ectomycorrhizal soil fungus Morchella crassipes acts as a bacterial farmer of Pseudomonas putida, which serves as a model soil bacterium. Farming by M. crassipes consists of bacterial dispersal, bacterial rearing with fungal exudates, as well as harvesting and translocation of bacterial carbon. The different phases were confirmed experimentally using cell counting and 13C probing. Common criteria met by other non-human farming systems are also valid for M. crassipes farming, including habitual planting, cultivation and harvesting. Specific traits include delocalization of food production and consumption and separation of roles in the colony (source versus sink areas), which are also found in human agriculture. Our study evidences a hitherto unknown mutualistic association in which bacteria gain through dispersal and rearing, while the fungus gains through the harvesting of an additional carbon source and increased stress resistance of the mycelium. This type of interaction between fungi and bacteria may play a key role in soils.
Pas de vignette d'image disponible
Cleaner fish Labroides dimidiatus manipulate client reef fish by providing tactile stimulation
2001, Bshary, Redouan, Wurth, Manuela
The cleaner wrasse Labroides dimidiatus often touches 'client' reef fish dorsal fin areas with its pelvic and pectoral fins. The relative spatial positions of cleaner and client remain constant and the cleaner's head points away from the client's body. Therefore, this behaviour is not compatible with foraging and the removal of client ectoparasites. As clients seek such 'tactile stimulation', it can be classified as an interspecific socio-positive behaviour. Our field observations on 12 cleaners (observation time of 112 h) suggest that cleaners use tactile stimulation in order to successfully (i) alter client decisions over how long to stay for an inspection, and (ii) stop clients from fleeing or aggressive chasing of the cleaner in response to a cleaner fish bite that made them jolt. Finally predatory clients receive tactile stimulation more often than non-predatory clients, which might be interpreted as an extra service that cleaners give to specific partners as pre-conflict management, as these partners would be particularly dangerous if they started a conflict. We therefore propose that cleaner fish use interspecific social strategies, which have so far been reported only from mammals, particularly primates.
Pas de vignette d'image disponible
Punishment and partner switching cause cooperative behaviour in a cleaning mutualism
2005, Bshary, Redouan, Grutter, Alexandra S.
What are the mechanisms that prevent partners from cheating in potentially cooperative interactions between unrelated individuals? The cleaner fish Labroides dimidiatus and client reef fish both benefit from an interaction as long as the cleaner eats ectoparasites. However, the cleaner fish prefers some client mucus, which constitutes cheating. Field observations suggested that clients control such cheating by using punishment (chasing the cleaner) or by switching partners (fleeing from the cleaner). Here, we tested experimentally whether such client behaviours result in cooperative cleaner fish. Cleaners were allowed to feed from Plexiglas plates containing prawn items and fish flake items. A lever attached to the plates allowed us to mimic the behaviours of clients. As cleaners showed a strong preference for prawn over flakes, we taught them that eating their preferred food would cause the plate to either chase them or to flee, while feeding on flakes had no negative consequences. We found a significant shift in cleaner fish foraging behaviour towards flake feeding after six learning trials. As punishment and terminating an interaction resulted in the cleaners feeding against their preferences in our experiment, we propose that the same behaviours in clients improve the service quality of cleaners under natural conditions.
Pas de vignette d'image disponible
Strategic adjustment of service quality to client identity in the cleaner shrimp, Periclimenes longicarpus
2009, Chapuis, Lucille, Bshary, Redouan
Cleaning mutualism, in which cleaning organisms remove ectoparasites from cooperating 'clients', is widespread among marine animals. Until now, research has focused on fishes as cleaners, whereas cleaner shrimps have received little attention. The aim of this study was to investigate the cleaning behaviour of the cleaner shrimp, Periclimenes longicarpus, and to compare the results directly to data on the sympatric and well-studied cleaner wrasse, Labroides dimidiatus. We first compared the time spent cleaning and client diversity as indicators of the potential importance of the cleaner shrimp to client health and found strong similarities between shrimp and wrasse. We further looked at three correlates of service quality: duration of interactions, tactile stimulation of clients, and jolt rates as correlates of mucus feeding (=cheating). We specifically predicted that shrimps would cheat clients less frequently than the wrasses because they should be more vulnerable to aggressive responses by clients. Although the results partly support our hypothesis, they also suggest that both species strategically adjust cheating rates according to risk, as predatory clients jolted less frequently than nonpredatory clients. In conclusion, the results suggest that the shrimps play an important role in client health but that nonpredatory clients have to control the shrimps' behaviour to receive a good service.