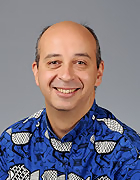 Voici les éléments
1 - 7 sur 7
Pas de vignette d'image disponible
Cortisol mediates cleaner wrasse switch from cooperation to cheating and tactical deception
, Soares, Marta C, Cardoso, Sónia C, Grutter, Alexandra S, Oliveira, Rui F, Bshary, Redouan
Recent empirical research, mostly done on humans, recognizes that individuals' physiological state affects levels of cooperation. An individual's internal state may affect the payoffs of behavioural alternatives, which in turn could influence the decision to either cooperate or to defect. However, little is known about the physiology underlying condition dependent cooperation. Here, we demonstrate that shifts in cortisol levels affect levels of cooperation in wild cleaner wrasse Labroides dimidiatus. These cleaners cooperate by removing ectoparasites from visiting 'client' reef fishes but prefer to eat client mucus, which constitutes cheating. We exogenously administrated one of three different compounds to adults, that is, (a) cortisol, (b) glucocorticoid receptor antagonist mifepristone RU486 or (c) sham (saline), and observed their cleaning behaviour during the following 45 min. The effects of cortisol match an earlier observational study that first described the existence of "cheating" cleaners: such cleaners provide small clients with more tactile stimulation with their pectoral and pelvic fins, a behaviour that attracts larger clients that are then bitten to obtain mucus. Blocking glucocorticoid receptors led to more tactile stimulation to large clients. As energy demands and associated cortisol concentration level shifts affect cleaner wrasse behavioural patterns, cortisol potentially offers a general mechanism for condition dependent cooperation in vertebrates.
Pas de vignette d'image disponible
Strategic adjustment of service quality to client identity in the cleaner shrimp, Periclimenes longicarpus
2009, Chapuis, Lucille, Bshary, Redouan
Cleaning mutualism, in which cleaning organisms remove ectoparasites from cooperating 'clients', is widespread among marine animals. Until now, research has focused on fishes as cleaners, whereas cleaner shrimps have received little attention. The aim of this study was to investigate the cleaning behaviour of the cleaner shrimp, Periclimenes longicarpus, and to compare the results directly to data on the sympatric and well-studied cleaner wrasse, Labroides dimidiatus. We first compared the time spent cleaning and client diversity as indicators of the potential importance of the cleaner shrimp to client health and found strong similarities between shrimp and wrasse. We further looked at three correlates of service quality: duration of interactions, tactile stimulation of clients, and jolt rates as correlates of mucus feeding (=cheating). We specifically predicted that shrimps would cheat clients less frequently than the wrasses because they should be more vulnerable to aggressive responses by clients. Although the results partly support our hypothesis, they also suggest that both species strategically adjust cheating rates according to risk, as predatory clients jolted less frequently than nonpredatory clients. In conclusion, the results suggest that the shrimps play an important role in client health but that nonpredatory clients have to control the shrimps' behaviour to receive a good service.
Pas de vignette d'image disponible
Building up relationships in asymmetric co-operation games between the cleaner wrasse Labroides dimidiatus and client reef fish
It has been suggested that individuals may prevent partners from cheating by building up relationships slowly, giving very little in the beginning and raising the stakes in subsequent moves if partners reciprocate. I tested this idea with field experiments on the cleaner-fish Labroides dimidiatus and its "client" reef fish. Clients visit cleaners at their small territories, so-called cleaning stations, to have parasites removed. Cleaners were first observed and then caught and either put back on their original territory or moved to a new site. I noted a variety of cleaner and client behaviour to evaluate how, if at all, relationships are built up. Cleaners and resident clients indeed build up relationships, but with heavy initial investment. There was no evidence that cleaners build up relationships with client species that have access to several cleaners. Finally, it appeared that cleaners constantly invest in relationships with predatory clients, possibly to reduce the risk that predators try to catch them. I propose that asymmetries between partners with respect to either payoff values or strategic options are the major reason why the results do not fit the so-called raising-the-stakes strategy.
Pas de vignette d'image disponible
Punishment and partner switching cause cooperative behaviour in a cleaning mutualism
2005, Bshary, Redouan, Grutter, Alexandra S.
What are the mechanisms that prevent partners from cheating in potentially cooperative interactions between unrelated individuals? The cleaner fish Labroides dimidiatus and client reef fish both benefit from an interaction as long as the cleaner eats ectoparasites. However, the cleaner fish prefers some client mucus, which constitutes cheating. Field observations suggested that clients control such cheating by using punishment (chasing the cleaner) or by switching partners (fleeing from the cleaner). Here, we tested experimentally whether such client behaviours result in cooperative cleaner fish. Cleaners were allowed to feed from Plexiglas plates containing prawn items and fish flake items. A lever attached to the plates allowed us to mimic the behaviours of clients. As cleaners showed a strong preference for prawn over flakes, we taught them that eating their preferred food would cause the plate to either chase them or to flee, while feeding on flakes had no negative consequences. We found a significant shift in cleaner fish foraging behaviour towards flake feeding after six learning trials. As punishment and terminating an interaction resulted in the cleaners feeding against their preferences in our experiment, we propose that the same behaviours in clients improve the service quality of cleaners under natural conditions.
Pas de vignette d'image disponible
Experimental evidence that partner choice is a driving force in the payoff distribution among cooperators or mutualists : the cleaner fish case
2001, Bshary, Redouan, Grutter, Alexandra S.
Supply and demand largely determine the price of goods on human markets. It has been proposed that in animals, similar forces influence the payoff distribution between trading partners in sexual selection, intraspecific cooperation and interspecific mutualism. Here we present the first experimental evidence supporting biological market theory in a study on cleaner fish, Labroides dimidiatus. Cleaners interact with two classes of clients: choosy client species with access to several cleaners usually do not queue for service and do not return if ignored, while resident client species with access to only one cleaning station do queue or return. We used plexiglas plates with equal amounts of food to simulate these behaviours of the two client classes. Cleaners soon inspected 'choosy' plates before 'resident' plates. This supports previous field observations that suggest that client species with access to several cleaners exert choice to receive better (immediate) service.
Pas de vignette d'image disponible
Does cleanerfish service quality depend on client value or choice options?
2008, Soares, Marta C., Bshary, Redouan, Côté, Isabelle M.
Cleaning fish mutualisms appear to be good examples of biological markets. Two classes of traders exist: cleaner fish and their fish clients, each of which supplies a commodity required by the other (ectoparasite removal and a meal, respectively). However, clients are not all treated similarly by cleaners. There is evidence that clients with choice options (with potential access to more than one cleaner) have priority of access over clients without choice options. Market theory predicts that client value (i.e. ectoparasite load) should also influence cleaning service quality. We examined the relative roles of client choice options and client value in determining the duration of cleaning interactions between bluestreak cleaner wrasse, Labroides dimidiatus, and their clients across three geographically distant sites. We found a lack of covariation between client choice options and gnathiid ectoparasite loads. Geographical differences in gnathiid availability altered the importance of client gnathiid load as a determinant of client inspection duration. As predicted, clients with both choice options and high gnathiid loads were inspected for longer, but this was observed only in an area with a relatively high incidence of parasitism. These correlational results suggest that the importance of client choice for aspects of cleaner fish service quality may be modulated by parasite availability.
Pas de vignette d'image disponible
Variation in Cleaner Wrasse Cooperation and Cognition: Influence of the Developmental Environment?
, Wismer, Sharon, Pinto, Ana I, Vail, Alex L, Grutter, Alexandra S, Bshary, Redouan
Deviations from model-based predictions of strategies leading to stable cooperation between unrelated individuals have raised considerable debate in regards to decision- making processes in humans. Here, we present data on cleaner wrasse (Labroides dimidiatus) that emphasize the importance of generalizing this discussion to other species, with the aim to develop a coherent theoretical framework. Cleaners eat ectoparasites and mucus off client fishes and vary their service quality based on a clients' strategic behaviour. Hitherto, cognitive tasks designed to replicate such behaviour have revealed a strong link between cooperative behaviour and game theoretic predictions. However, we show that individuals from a specific location within our study site repeatedly failed to conform to the published evidence. We started exploring potential functional and mechanistic causes for this unexpected result, focusing on client composition, cleaner standard personality measures and ontogeny. We found that failing individuals lived in a socially simple environment. Decision rules of these cleaners ignored existing information in their environment ('bounded rationality'), in contrast to cleaners living in a socially complex area. With respect to potential mechanisms, we found no correlations between differences in performance and differences in aggressiveness or boldness, in contrast to results on other cooperative species. Furthermore, juveniles from the two habitat types performed similarly, and better than the adults from the socially simple environment. We propose that variation in the costs and benefits of knowledge may affect a cleaners' information acquisition and storage, which may explain our observed variation in cooperation and cognition.