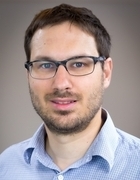 Voici les éléments
1 - 10 sur 76
Numerical Investigation of the Influence of Borehole Orientation on Drilling-Induced Core Damage

Damaged and disked core from boreholes are indicators of high stress relative to the intact rock strength at the drilling location. While core disking is mainly used as a means to estimate the in situ stress state, core damage (micro-fractures) and its level need to be identified to allow for the accurate estimation of the in situ intact rock strength and therefore proper design of underground infrastructure such as tunnels and pillars. It is generally recommended that laboratory testing be done on samples from boreholes drilled parallel to the major principal stress. In this study, results are reported from an investigation on the influence of borehole orientation on the drilling-induced core damage and associated strength and modulus reductions. The drilling-induced coring stress paths, for boreholes drilled parallel to σ1 and σ3 within a stress state representative for the 420 Level at the Underground Research Laboratory, were first obtained from an elastic three-dimensional finite element model. The coring-induced stress path for the borehole drilled parallel to σ3 was then applied to a two-dimensional discrete element model previously calibrated to the undamaged Lac du Bonnet granite to create damage in the form of micro-cracks. Once the model was calibrated to both undamaged and damaged LdB granite, it was used to predict the damage level and the unloading-induced micro-crack characteristics of the core from the borehole drilled parallel to σ1. The results confirm the effect of sample disturbance on rock strength and modulus measured in the laboratory and potentially offer a mean to model this process and quantify drilling-induced core damage.

A comparison of FBG- and Brillouin-strain sensing in the framework of a decameter-scale hydraulic stimulation experiment

(

: American Rock Mechanics Association,

2018-6-18

)

;

;

;

;

;

In the framework of the In-situ Stimulation and Circulation (ISC) experiment Fiber-Bragg-Grating (FBG) and Brillouin strain sensing systems were installed to monitor deformation during six hydraulic shearing and six hydraulic fracturing experiments. Three boreholes were dedicated to strain monitoring. Both systems are installed in the same boreholes, offering a unique opportunity to compare these systems with respect to their applicability in hydraulic stimulation tests. A total of 60 FBG sensors with 1 m base length were installed across fractures, shear zones and intact rock. Along the entire borehole length, pre-stressed optical cables for Brillouin distributed strain (DBS) sensing were embedded in grout with two installation methods: a bare cable and a cable packed and fixed with glue every 0.65 m. The strain signals were compared as time series for a given borehole depth and as profiles along the borehole axis. The study reveals that the FBG system gives a high accuracy (0.04 µ-strain) and temporal resolution (>1s) with pointwise measurements. The bare DBS leg yield good quantitative strain data with poorer strain accuracy (>500 times poorer than FBG) and poorer temporal resolution (factor of >100). The packed DBS leg provide no meaningful information about the strain field.

Numerical modeling of strain transfer from rock mass to a fibre optic sensor installed inside a grouted borehole

(

: American Rock Mechanics Association,

2012-6-24

)

;

;

;

Strain measurements in underground excavation are usually done locally, with extensometers or similar devices placed within 10-15 meters of adit or stope faces, mainly to gage development of the EDZ (excavation damaged zone) and assess its evolution and impact on local safety (rock falls, rapid deterioration of wall condition...). However, the calibration of three-dimensional stress analysis models used to assess excavation geometry and sequencing requires strain (displacement) measurements in those parts of the rock mass that are in the elastic domain for some or all of their active design life. Recently developed distributed fibre optic sensors are now being used to measure local linear displacements continuously in a large rock mass volume in real mining conditions in Canada. Grouted inside a borehole and therefore encased in a material of far lower stiffness that the rock mass, an optical fibre may register strains different from those actually occurring in the rock mass. A number of factors affect the process of rock mass strain conveyance through the grout to the fibre. This paper reports a study that simulates the borehole-grout-fibre interaction to find how the strain transfer takes place and whether there are any issues serious enough to warrant alterations in installation procedures and grout materials.

Observations of fracture propagation during decameter-scale hydraulic fracturing experiments

(

: American Rock Mechanics Association,

2018-6-17

)

;

;

;

;

;

;

;

Various in-situ hydraulic fracturing experiments were carried out in the naturally fractured, crystalline rock mass of the Grimsel Test Site (GTS) in Switzerland. The purpose was to study the geometry of the newly created fractures and their interaction with the pre-existing fracture network using transient pressure and rock mass deformation observations. Under controlled conditions, six hydraulic fractures with similar injection protocols were executed in two sub-vertical injection boreholes. The rock mass is intersected by two E-W striking shear zones (S3), and two biotite-rich meta-basic dykes with a densely fractured zone in between. The S3 shear-zone intersecting the rock volume of interest acts as a high-permeability connection to the tunnel for the experiments executed south of it. Strong variation in injectivity enhancement, jacking pressure, break down pressure, instantaneous shut-in pressure and fluid flow recovery among the different injection intervals indicate different stress conditions north and south of S3.