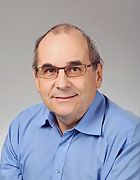 Email
jean-michel.gobat@unine.ch
Voici les éléments
1 - 10 sur 53
Are urban soils similar to natural soils of river valleys?

Purpose Urban soils and soils of river valleys are constituted of heterogeneous materials that have been manipulated, disturbed or transported at different spatial and temporal scales. Despite these similarities, little is known about soil evolution in urban soils and their comparison with natural soils remains therefore highly useful. We hypothesized that, according to their degree of perturbation, urban soils and natural soils of river valleys have similar soil processes related to their structure, physical and chemical characteristics. Materials and methods Using a synchronic approach, we compared two soil gradients, one located in the natural reserve of the Allondon River (canton of Geneva, Switzerland) and the other in and around the city of Neuchâtel, Switzerland. A total of five alluvial and 18 urban soil profiles were described according to vegetation type and alluvial terraces formed at different distances from the river for the river valley ecosystem and to soil age for the urban ecosystem. Correlations between soil gradients and classical physical (soil depth, particle-size distribution, coarse fraction) and chemical (Corg, pHH2O, Ptot, Ntot, CaCO3, CEC and C/N ratio) parameters of soils were first tested in order to identify similarities and differences among soil gradients. Data of soil properties were then clustered hierarchically in order to identify soil group classification. Results and discussion Our results showed similarities and differences between soil gradients. In the urban context, soil thickness was positively correlated to soil age, while the coarse fraction, sand content and C/N were negatively correlated to soil age gradient. In soils of the river valley, most of the chemical variables were either negatively (pHH2O and CaCO3) or positively (CEC, Corg and Ntot) correlated to soil distance from the river. These differences between gradients can be mainly explained by parent material, depositional conditions and land use which can influence soil processes. However, alluvial soils were well clustered with two identified urban soil groups according to soil maturity. Evolved alluvial soils far from the river were grouped with natural and near natural urban soils. Conversely, "young" perturbed alluvial soils were most clustered with human-made soils. Conclusions From the two selected soil gradients, soils on alluvial sediments are similar to urban soils in some characteristics. However, parent material, depositional conditions and soil and vegetation interactions on soil processes (e.g. matter cycle, energy flux) still need more investigation. This study contributes to the development of a natural soil reference for urban soils.

Soil phosphorus uptake by continuously cropped Lupinus albus: A new microcosm design

(

2006-12-12

)

;

;

;

;

;

;

;

When grown in soils with sparingly available phosphorus (P), white lupin (Lupinus albus L.) forms special root structures, called cluster roots, which secrete large amounts of organic acids and concomitantly acidify the rhizosphere. Many studies dealing with the understanding of this P acquisition strategy have been performed in short time experiments either in hydroponic cultures or in small microcosm designs with sand or sand:soil mixtures. In the present study, we applied an experimental design which came nearer to the natural field conditions: we performed a one-year experiment on large microcosms containing 7 kg of soil and allowing separation of rhizosphere soil and bulk soil. We planted six successive generations of lupins and analysed P uptake, organic P desorption, phosphatase activities and organic acid concentrations in different soil samples along a spatio-temporal gradient. We compared the rhizosphere soil samples of cluster (RSC) and non-cluster roots (RSNC) as well as the bulk soil (BS) samples. A total shoot biomass of 55.69 +/- 1.51 g (d.w.) y(-1) was produced and P uptake reached 220.59 +/- 5.99 mg y(-1). More P was desorbed from RSC than from RSNC or BS (P < 0.05). RSC and RSNC showed a higher activity of acid and alkaline phosphatases than BS samples and a higher acid phosphatase activity was observed in RSC than in RSNC throughout the one-year experiment. Fumarate was the most abundant organic acid in all rhizosphere soil samples. Citrate was only present in detectable amounts in RSC while malate and fumarate were recovered from both RSC and RSNC. Almost no organic acids could be detected in the BS samples. Our results demonstrated that over a one-year cultivation period in the absence of an external P supply, white lupin was able to acquire phosphate from the soil and that the processes leading to this P uptake took place preferentially in the rhizosphere of cluster roots.