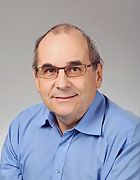 Email
jean-michel.gobat@unine.ch
Voici les éléments
1 - 10 sur 24
Effects of elevated atmospheric CO2 and mineral nitrogen deposition on litter quality, bioleaching and decomposition in a sphagnum peat bog

(

: Springer,

1999-5-2

)

;

;

;

;

;

;

;

;

;

A brief overview of an attempt to link the effect of elevated CO2 and nitrogen deposition on litter quality and decomposition in a Sphagnum peat bog is given. Litter of three common species (Eriophorum vaginatum, Polytrichum strictum and Sphagnum fallax) was collected from field plots after two years of pre-treatment in two parallel experiments: a) Elevated atmospheric CO2 experiment, b) mineral nitrogen fertilisation experiment. The litters were put into litterbags, leached and inserted into field plots for 3 months, where they decomposed under specific treatment. Distinction between effects of initial litter quality and decomposition on mass loss in the bioleaching and/or in field decomposition process could be tested using a particular set-up in which cross-effects of pre-treatment and treatment were considered.

Factors modulating cottongrass seedling growth stimulation to enhanced nitrogen and carbon dioxide: compensatory tradeoffs in leaf dynamics and allocation to meet potassium-limited growth

Eriophorum vaginatum is a characteristic species of northern peatlands and a keystone plant for cutover bog restoration. Understanding the factors affecting E. vaginatum seedling establishment (i.e. growth dynamics and allocation) under global change has practical implications for the management of abandoned mined bogs and restoration of their C-sequestration function. We studied the responses of leaf dynamics, above- and belowground biomass production of establishing seedlings to elevated CO2 and N. We hypothesised that nutrient factors such as limitation shifts or dilutions would modulate growth stimulation. Elevated CO2 did not affect biomass, but increased the number of young leaves in spring (+400 %), and the plant vitality (i.e. number of green leaves/total number of leaves) (+3 %), both of which were negatively correlated to [K+] in surface porewater, suggesting a K-limited production of young leaves. Nutrient ratios in green leaves indicated either N and K co-limitation or K limitation. N addition enhanced the number of tillers (+38 %), green leaves (+18 %), aboveground and belowground biomass (+99, +61 %), leaf mass-to-length ratio (+28 %), and reduced the leaf turnover (-32 %). N addition enhanced N availability and decreased [K+] in spring surface porewater. Increased tiller and leaf production in July were associated with a doubling in [K+] in surface porewater suggesting that under enhanced N production is K driven. Both experiments illustrate the importance of tradeoffs in E. vaginatum growth between: (1) producing tillers and generating new leaves, (2) maintaining adult leaves and initiating new ones, and (3) investing in basal parts (corms) for storage or in root growth for greater K uptake. The K concentration in surface porewater is thus the single most important factor controlling the growth of E. vaginatum seedlings in the regeneration of selected cutover bogs.

Effects of elevated CO2 and nitrogen deposition on natural regeneration processes of cut-over ombrotrophic peat bogs in the Swiss Jura mountains

(

: Springer,

1999-5-2

)

;

;

;

;

;

;

;

In the Swiss Jura mountains most of the remaining ombrotrophic pear bogs have been exploited to some extent for peat. In these sires, natural regeneration processes are taking place. The dominant process is paludification, where a cut over drained surface is colonised by key species, usually either Polytrichum strictum or Eriophortum vaginatum. These early colonisers of bare pear surfaces create microclimatic conditions that enable the re-colonisation of Sphagnum mosses, usually S. fallax. In later stages of the succession S. fallax grows to Form a continuous carpet and the key species gradually suffer from competition for light availability. We studied the effect of elevated CO2 (560 ppm) and nitrogen deposition (30 kg ha(-1) year(-1)) on the competition between Sphagnum fallax and Polytrichum strictum year in a three years field experiment (EU project BERI - Bog Ecosystem Research Initiative) using miniFACE systems (small size Free Air Carbon dioxide Enrichment). The cover and growth in length of the two species was monitored. The height difference between the emerging Polytrichum and the top of the Sphagnum mosses was also recorded at regular intervals, Effect Of CO2: Sphagnum covet increased in the first year but this trend was not confirmed subsequently, whereas Polytrichum cover was not affected by elevated CO2 Both Sphagnum and Polytrichum had a reduced growth in length under elevated CO2. However, the growth of Sphagnum was less reduced than that of Polytrichum and therefore the height difference between Sphagnum and Polytrichum decreased. Effect of N: Sphagnum cover declined and Polytrichum cover doubled over the three years period in the high N plots. Sphagnum growth in length was not significant affected by N, but Polytrichum grew more in the high N plots. As a results the height difference between Sphagnum and Polytrichum increased. These results suggest that elevated CO2 and nitrogen deposition may have contrasting effects on bog regeneration. The positive effect of elevated CO2 on Sphagnum mosses may be counterbalanced by higher N deposition levels.

Ecology of testate amoebae (Protozoa : Rhizopoda) in Sphagnum peatlands in the Jura mountains, Switzerland and France

Testate amoebae (Protozoa) living in Sphagnum peatlands are important environmental and paleoecological indicators. The distribution of these animals is closely related to soil moisture variables. This study examines the ecology of sphagnicolous testate amoebae near the southern limit of bogs in Europe. A total of 64 samples were collected for analysis of testate amoebae from six peatlands in the Jura region of Switzerland and France. Eleven site-specific ecological variables, six of which were soil-moisture related variables, were measured at each site. The data were subjected to weighted averaging, jack-knifing, cluster analysis, canonical correspondence analysis, and the indicator value method to model relationships between testate amoebae distributions and environmental variables. Testate amoebae abundance showed a direct relationship with pear pH and depth to water table. Strong relationships were with sites that had a water table less than 41 cm deep. In drier sites with water table depth greater than 41 cm, other factors such as soil porosity and water holding capacity were more important compared to the wetter sites. Though there was a strong relationship between restate amoebae faunas and soil moisture content and porosity, these two variables could not be confidently predicted. Testate amoebae in peatlands in this region appear to be sensitive to peat pH and water tables. Further work is needed to explore relationships between restate amoebae, soil moisture, and porosity.