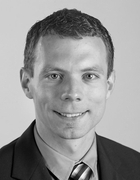 Voici les éléments
1 - 10 sur 18
Investing in disaster management capabilities versus pre-positioning inventory: A new approach to disaster preparedness

Disaster preparedness has been recognized as a central element in reducing the impact of disasters worldwide. The usual methods of preparedness, such as pre-positioning relief inventory in countries prone to disasters, are problematic because they require high investment in various locations, due to the uncertainty about the timing and location of the next disaster. Investing in disaster management capabilities, such as training staff, pre-negotiating customs agreements with countries prone to disasters, or harmonizing import procedures with local customs clearance procedures, has been recognized as a way to overcome this constraint. By means of system dynamics modeling, we model the delivery process of ready-to-use therapeutic food items during the immediate response phase of a disaster, and we analyze the performance of different preparedness scenarios. We find that pre-positioning inventory produces positive results for the beneficiaries, but at extremely high costs. Investing in disaster management capabilities is an interesting alternative, as it allows lead time reductions of up to 67% (18 days) compared to a scenario without preparedness, at significantly lower costs than pre-positioning inventory. We find that the best performance can be achieved when combining both preparedness strategies, allocating part of the available funding to disaster management capabilities and part to pre-positioning inventory. We analyze 2828 such combined scenarios to identify the best mix of preparedness strategies for different levels of available funding. On the basis of our findings, we provide recommendations for relief organizations on how to allocate their preparedness budget.

Sustainable business growth in SMEs: How may decision-­making guide the transition journey?

The research aims at (1) exploring new theory at the interface of business growth and sustainable development while (2) providing managerial implications for growing firms. For this end, we propose typologies of decisions to be considered by growing firms; by means of a longitudinal case study of a Swiss family-owned SME wood construction company (that is in a process of intense growth), we identify, visually represent and analyze the sequences of selected managerial decisions. The empirical analysis and theory development pave novel ways for research and companies towards sustainable business growth.

The mixed effects of import barriers on humanitarian logistics

Through a multiple case study with four relief organizations, we analyze the impact of import barriers on humanitarian logistics. We find that these barriers negatively impact relief operations during the response phase, but may turn positive in the rehabilitation phase. This knowledge may help relief organizations improving their preparedness efforts.

Government restrictions on relief supply chains

Response to catastrophic disasters often requires external assistance from international relief organizations. Literature and empirical evidence show that governments do not always welcome this assistance. Based on a multiple case study conducted among four relief organizations, we identify governmental restrictions imposed on humanitarian relief supply chains in different countries. We analyze the dependency between government characteristic and the level of restrictions. We find that the more fragile a government is, the more restrictions it imposes on relief organizations. This knowledge helps relief organizations to prepare adequately before entering a new country, by anticipating concerns and establishing trust with the government.

Relief aid, yes, but

Empirical evidence shows that some governments increasingly hinder relief organizations from operating in their territory. Through a case study, we analyze problems encountered by four organizations. We find that state fragility explains the tendency of governments to restrict relief organizations' activities. This study helps organizations in their efforts towards preparedness.

Sustainable humanitarian supply chain management – Exploring new theory

We propose a framework of sustainable humanitarian supply chain management (SCM) for the rehabilitation phase of disasters. Our framework connects enablers, features and triple bottom line performance of SCM with specific socio-economic/governmental contingency factors. Findings from multiple case studies in Chad provide initial evidence for illustrating and underpinning the framework.