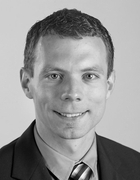 Voici les éléments
1 - 10 sur 18
Pas de vignette d'image disponible
Sustainable humanitarian supply chain management – Exploring new theory
2013-5-4, Kunz, Nathan, Gold, Stefan, Reiner, Gerald
We propose a framework of sustainable humanitarian supply chain management (SCM) for the rehabilitation phase of disasters. Our framework connects enablers, features and triple bottom line performance of SCM with specific socio-economic/governmental contingency factors. Findings from multiple case studies in Chad provide initial evidence for illustrating and underpinning the framework.
Pas de vignette d'image disponible
What are tradeoffs and obstacles towards a comprehensive framework of supply chain performance in global food chains?
2012-5-3, Gold, Stefan, Kunz, Nathan, Reiner, Gerald
Purpose The paper investigates why business still postpones integration of sustainability and other non-financial performance measures into global agrifood supply chains. Design/methodology/approach On basis of literature-based conceptual reasoning ("disciplined imagination"), we identify tradeoffs that are prevalent in basic agrifood supply chain strategy types (efficient, risk-hedging, responsive, and agile chains) and tradeoffs that additionally emerge when agrifood chains simultaneously strive for sustainability. Further, we conceptualize one major obstacle for businesses pursuing comprehensive supply chain performance in global agrifood chains, which helps explaining why agrifood chains procrastinate the integration of sustainability into their business activities. Findings First, we develop a variety of research propositions about performance trade-offs that appear when agrifood chains follow different supply chain strategy types. Second, we point out that many supply chain performance attributes represent in fact credence attributes not to be verified by the (final) consumer. Rational business responses to this situation tend to optimize publicity efforts by sustainability reports and other brand-enhancing marketing tools that are often and easily decoupled from real efforts of operations and supply chain improvements. Research limitations/implications The research propositions are to be tested in follow-up empirical and modeling/simulation research on global food supply chains. Originality/value The conceptual considerations presented in the paper serve as basis for managers and academics to develop innovative inter- and intra-organizational business processes that reconcile tradeoffs pushing the performance frontier outwards and that overcome hurdles towards sustainability that are inherent in current food production, processing, retailing and consumption/shopping practices.
Pas de vignette d'image disponible
Improving Business Processes with Rapid Modeling: the Case of Digger
2010, Schodl, Reinhold, Kunz, Nathan, Reiner, Gerald, Gomes Dos Santos, Gil, Reiner, Gerald
Pas de vignette d'image disponible
Humanitarian Logistics Operations: A Review
2011, Kunz, Nathan, Reiner, Gerald, Sucky, E., Asdecker, B., Dobhan, A., Haas, S., Wiese, J.
Humanitarian logistics is a critical element of a successful relief operation, as it focuses on effective management of flows of persons, goods and information during and after a disaster. This field has been extensively studied so far, especially during the last three years. Although four literature reviews have been published on this topic up to now, they all focused on papers written between 1980 and 2008. Over 20 papers on this topic have been published since then; therefore our literature review gives an up-to-date insight on most recent publications. By using qualitative content analysis, we try to determine the main managerial problems studied until now, the major findings as well as proposed further research. We categorize the existing literature according to several attributes, such as topic, type and stage of disaster, methodology of the research, etc. We present the major findings from the existing literature, as well as the recommended steps for further research. Finally, we identify gaps between further research mentioned in the literature and the results of our content analysis. We find, for example that more attention should be given to slow onset, man-made disasters, as well as to the reconstruction phase following disasters. We also find that case studies and surveys should be used more in order to increase the empirical knowledge in the field.
Pas de vignette d'image disponible
A meta-analysis of humanitarian logistics research
2012-9-19, Kunz, Nathan, Reiner, Gerald
Purpose - This paper gives an up-to-date and structured insight into the most recent literature on hu-manitarian logistics, and suggests trends for future research based on the gaps identified through structured content analysis. Design/methodology/approach - We use a quantitative and qualitative content analysis process to analyse the characteristics of the existing literature. We identify the most studied topics in six structural dimensions, and present gaps and recommendations for further research. Findings - We found that existing humanitarian logistics research shows too little interest in continuous humanitarian aid operations, in slow onset disasters and man-made catastrophes. While several papers address different phases of disasters, very few focus particularly on the reconstruction following a disaster. Empirical research is underrepresented in the existing literature as well. Research limitations/implications - While five of our structural dimensions are inspired by previous reviews, our sixth dimension (situational factors) is derived from a theoretical framework we developed and which has never been tested before. The validity of our study could therefore be increased by testing this framework. Originality/value - We analyse the broadest set of papers (174) ever covered in previous literature reviews on humanitarian logistics. We conduct a quantitative analysis of the papers in order to analyse the situational factors which have mostly been studied so far in literature. This paper is also the first in humanitarian logistics to use content analysis as the main methodology to analyse literature in a structured way, which is of particular value to the academic community as well as practitioners. Outstanding Paper Award 2013 winner (Emerald)