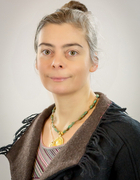 Voici les éléments
1 - 10 sur 83
Encourager la réflexion en chirurgie robotique : l'auto-confrontation croisée comme instrument de développement du travail interprétatif dans un environnement technologique complexe

Cet article rend compte d'une recherche réalisée avec des chirurgiens finlandais autour de la chirurgie robotique (ablation de la prostate). Elle s'appuie sur l'approche méthodologique des auto-confrontations croisées (Clot et al., 2000), enrichie par les travaux de Leena Norros autour de l'orientation interprétative au travail dans les environnements technologiques complexes (Norros et al., 2015). Cette intervention vise à encourager le développement de la réflexion productive (Boud et al., 2006). Dans ce papier, nous commentons deux séquences où cette réflexion productive est à l'oeuvre. Ces deux séquences présentent un cas intéressant de double stimulation : dans ces dialogues, l'observation détaillée de la vidéo et la discussion entre les chirurgiens sont motivées par la présence de marges positives, c'est-à-dire, une information médicale sur la présence résiduelle (ou non) de cellules cancéreuses, qui est disponible a posteriori dans le dossier du patient et oriente la démarche d'investigation. L'article s'appuie sur la puissance de cette double stimulation dans le dispositif des auto-confrontations croisées pour esquisser une méthode d'apprentissage qui encourage la réflexion productive et l'orientation interprétative au travail. Enhancing productive reflection in robotic surgery: cross self confrontation as a developmental method for learning interpretativeness in a digitalized era work. This paper presents an intervention with Finnish surgeons using robotic technology for radical prostatectomy. It is based on the methodology of cross self-confrontations (Clot et al., 2000), enriched with the works of L. Norros around interpretativeness in complex technological environments (Norros et al., 2005). We view a collective intervention method as a way of enhancing productive reflection (Boud et al., 2006), and comment two sequences in which productive reflective can be traced. These two sequences display an interesting case of double stimulation: in these dialogues, fine-grained observation of the video recordings and dialogue of the surgeons are triggered and driven by the presence of positive margins, i.e., a medical information on whether all cancerous cells have been likely to be removed (ot not), which is available a posteriori in the patient file. The paper uses this powerful double stimulation in the methodological framework of crossed self confrontations to draft a learning method supporting productive reflection and interpretative orientation at work.

Engaging workers in WRMSD prevention: Two interdisciplinary case studies in an activity clinic. Wor

(

2015-1-1

)

Quillerou-Grivot, Edwidge

;

;

BACKGROUND: This paper reports on two case studies conducted by the Activity Clinic team to support the prevention of Work-Related Musculoskeletal Disorders (WRMSDs) in the workplace. Research so far qualifies WRMSDs as multifactorial and organizational pathologies. It has also demonstrated that in situ clinical analysis of the work activity improves the understanding of WRMSDs and their long-term prevention. OBJECTIVE: In the two cases reported here (one in the car industry and the other among gravediggers in a large French city), the interventionist framework combined ergonomic observations, biomechanical monitoring, and a developmental methodology called Cross Self-Confrontation (CSC). The goal was to help workers and managers reflect on their work constraints, the impact of those constraints on health, and the possibility of transforming the work. METHOD: Volunteers among the workers were prompted to engage in collective re-thinking of their work based on video-recordings and monitoring of their physical activity. In the CSC dialogues, biomechanical or ergonomic quantitative representations of the work activity were transformed by the researchers and the workers into argumentation and analysis tools for understanding and prevention of WRMSDs. CSC interviews were recorded and analyzed to track the dynamics of collective elaboration - both conceptual and practical - on WRMSDs prevention. RESULTS: CSC discussions helped workers and managers transform their views on health, activity, and work constraints, and experiment with alternatives for health protection. The dialogical framework and quantitative representations were instrumental in the process of collective re-conceptualization of conflicts in the work activity and of resources for its transformation. CONCLUSION: This research demonstrates how the integration of biomechanical and ergonomic mediations in the CSC framework promotes WRMSDs prevention in the workplace. This integration supports discussions within work teams and across organizational levels on work dimensions, which may lead to alternatives supporting health.

Voies de « resubjectivation » chez les demandeurs d'asile victimes de torture

Résumé Aux expériences traumatisantes multiples vécus tout au long du parcours migratoire, font écho des expériences d'exclusion ainsi que les difficultés et incertitudes liées aux trajectoires administratives – tous ces facteurs générant des effets désubjectivisants. Pour les victimes de torture en particulier, le trauma est extrême. Afin d'explorer des processus de resubjectivation, nous avons mené une étude longitudinale à Athènes, dans un centre pour demandeurs d'asile victimes de torture. Quelles activités et quelles ressources ces personnes en situation d'exil mobilisent-elles pour résister de manière créative aux processus de déshumanisation ? Les analyses dialogiques mettent en évidence le potentiel transformatif des « ressources créatives » mobilisées pour réinjecter de la vie et du lien là où prévaut le mortifère et la déliaison. Mots clés : traumatisme, resubjectivation, demandeurs d'asile, torture Pathways of "resubjectification" among victims of torture seeking asylum Résumé The multiple traumas experienced by migrants throughout the migratory journey echo experiences of exclusion as well as the difficulties and uncertainties related to administrative procedures in the host country - all of which risk "desubjectifying" the individual. For victims of torture in particular, the trauma is extreme. In order to explore processes of "resubjectification," we conducted a longitudinal study in Athens, in a centre for victims of torture seeking asylum. What activities and resources do these individuals in exile mobilize creatively to resist processes of dehumanization? A dialogical analysis highlights the transformative potential of creative resources for the individual as a source of life and creativity. Key words: trauma, resubjectification, asylum seekers, torture

Learning in Game Jams: A Case Study of the GLASS Summer School

Jennett, C., Kloetzer, L., Himmelstein, J., Vaugoux, A., Iaccovides, I., Cox, A.

Welcoming mobile children at school: institutional responses and new questions

Switzerland, like other countries in Europe, has long depended on migration and mobility for its economy. Facilitating the integration of migrant children in school, primarily through the acquisition of the local language, has therefore been a priority for policymakers. In recent years, mobility has been on the increase and mobility trajectories have become more diverse. A growing percentage of families arriving in the country have experienced repeated mobility and may not plan to settle in Switzerland for good. This paper examines institutional responses to the increasing number of mobile children in Swiss public schools, in particular, the manner in which such children are welcomed. It presents the main findings of an exploratory research project focused on children in repeated mobility, defined as having lived in multiple countries before their arrival in Switzerland, regardless of family background or legal status. Adopting a sociocultural psychological approach, the paper examines the macro-social level of cantonal educational policies regarding welcome processes, the meso-social level of local school policies, and the microsocial level of teachers' practices and interactions in classrooms that welcome mobile children. Data include documentary analysis, interviews, and observations. Our analysis shows that a deficit view of mobile children and the preoccupation with language proficiency dominate policies and practices, resulting in the diversion of mobile children into special integration classes (so called "classes d'accueil" in the French speaking region, and "Integrationsklasse" in the Swiss German-speaking region). Mobility is conceptualized by Swiss policymakers, school directors, and teachers in terms of its challenges. In particular, school directors and teachers conceptualize mobility as increasing heterogeneity of the classroom. However, the situation varies greatly according to the personal orientations of school directors and teachers' personal engagement. The paper emphasizes the ambiguous role of the integration classes: while they may impair the long-term chances of educational success by reducing academic expectations for non-native-speaking mobile children, they may also be used as "third spaces" which afford pedagogical freedom for dedicated teachers, potentially of benefit for children. The paper examines these propositions in the light of sociocultural educational literature and draws upon the case of welcoming mobile children to question a series of assumptions about the ultimate purposes of public schooling in Europe today.