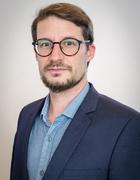 Voici les éléments
1 - 10 sur 33
Interacting with Linked Data: A Survey from the SIGCHI Perspective

The Semantic Web can be defined as an extension of the current Web, in which data is given well-defined meaning, better-enabling computers and people to work together. Linked Data (LD) has been envisioned as an essential element for the Semantic Web, listing a set of best practices for publishing and connecting structured data on the Web. Enabling humans to interact with this data is a crucial and challenging step to bring the Semantic Web forward. In order to better understand how the Human-Computer Interaction community has contributed to this effort, this late-breaking work presents a review focusing on the ACM Special Interest Group on Computer-Human Interaction (SIGCHI) venues. Our findings show that despite LD being a topic of interest to a variety of stakeholders, there are missing possibilities for end-users to query, browse and visualize LD, underlying the need for further investigations.

Designing for Digital Detox: Making Social Media Less Addictive with Digital Nudges

(

: Association for Computing Machinery,

2020-4-25

)

;

;

Social media addiction concerns have increased steadily over the past decade. Digital nudges have previously been shown to hold enormous potential to change behavior. However, it is not clear how they might be designed to combat social media addiction. In this late-breaking work, we aim at clarifying this issue by investigating how digital nudges can reduce the addictive features of social media and other addictive sites. More precisely, we present the design of NUDGE, a novel browser extension that aims to make social media less addictive by delivering digital nudges founded on behavioral science. We conducted a preliminary evaluation of NUDGE with 67 actual users and 14 university students. Our results show that NUDGE (1) helped users to become reflective of their social media usage, (2) possibly decreased their time spent, and (3) made the experience more pleasant.

Jingle Jigsaw - Playful Dance Scaffolding Through Motion Detection

Extended screen-time can have negative health effects in both children and adults. With the advent of motion detection sensors and other novel interaction methods, it is possible to envision digital games that move away from screen-centered design. However, such interaction is still underrepresented in both the mainstream and academia. To address this issue, this paper proposes a screenless dance game, called Jingle Jigsaw, that encourages play- ers to physically explore the space around them by using spatial tracking and audio feedback. We conducted a preliminary usability evaluation that conveys the fact that such interaction is perceived as enjoyable by users and pointed to promising future work.