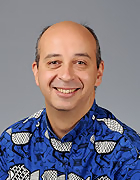 Voici les éléments
1 - 10 sur 10
Pas de vignette d'image disponible
From parasitism to mutualism: partner control in asymmetric interactions
2002, Johnstone, Rufus, Bshary, Redouan
Intraspecific cooperation and interspecific mutualism often feature a marked asymmetry in the scope for exploitation. Cooperation may nevertheless persist despite one-sided opportunities for cheating, provided that the partner vulnerable to exploitation has sufficient control over the duration of interaction. Here we develop a simple, game theoretical model of this form of partner control. We show that as a victim's ability to terminate an encounter increases, selection can favour reduced exploitation, resulting in a switch from parasitism to mutualism. For a given level of control, exploitation is likely to be less intense and the interaction to last longer when there are greater mutualistic benefits to be gained, and when the benefits of cheating are lower relative to the costs inflicted on the victim. Observations of interactions between cleaner-fish and non-predatory species of client are shown to match these predictions.
Pas de vignette d'image disponible
Strategic adjustment of service quality to client identity in the cleaner shrimp, Periclimenes longicarpus
2009, Chapuis, Lucille, Bshary, Redouan
Cleaning mutualism, in which cleaning organisms remove ectoparasites from cooperating 'clients', is widespread among marine animals. Until now, research has focused on fishes as cleaners, whereas cleaner shrimps have received little attention. The aim of this study was to investigate the cleaning behaviour of the cleaner shrimp, Periclimenes longicarpus, and to compare the results directly to data on the sympatric and well-studied cleaner wrasse, Labroides dimidiatus. We first compared the time spent cleaning and client diversity as indicators of the potential importance of the cleaner shrimp to client health and found strong similarities between shrimp and wrasse. We further looked at three correlates of service quality: duration of interactions, tactile stimulation of clients, and jolt rates as correlates of mucus feeding (=cheating). We specifically predicted that shrimps would cheat clients less frequently than the wrasses because they should be more vulnerable to aggressive responses by clients. Although the results partly support our hypothesis, they also suggest that both species strategically adjust cheating rates according to risk, as predatory clients jolted less frequently than nonpredatory clients. In conclusion, the results suggest that the shrimps play an important role in client health but that nonpredatory clients have to control the shrimps' behaviour to receive a good service.
Pas de vignette d'image disponible
Variation in Cleaner Wrasse Cooperation and Cognition: Influence of the Developmental Environment?
, Wismer, Sharon, Pinto, Ana I, Vail, Alex L, Grutter, Alexandra S, Bshary, Redouan
Deviations from model-based predictions of strategies leading to stable cooperation between unrelated individuals have raised considerable debate in regards to decision- making processes in humans. Here, we present data on cleaner wrasse (Labroides dimidiatus) that emphasize the importance of generalizing this discussion to other species, with the aim to develop a coherent theoretical framework. Cleaners eat ectoparasites and mucus off client fishes and vary their service quality based on a clients' strategic behaviour. Hitherto, cognitive tasks designed to replicate such behaviour have revealed a strong link between cooperative behaviour and game theoretic predictions. However, we show that individuals from a specific location within our study site repeatedly failed to conform to the published evidence. We started exploring potential functional and mechanistic causes for this unexpected result, focusing on client composition, cleaner standard personality measures and ontogeny. We found that failing individuals lived in a socially simple environment. Decision rules of these cleaners ignored existing information in their environment ('bounded rationality'), in contrast to cleaners living in a socially complex area. With respect to potential mechanisms, we found no correlations between differences in performance and differences in aggressiveness or boldness, in contrast to results on other cooperative species. Furthermore, juveniles from the two habitat types performed similarly, and better than the adults from the socially simple environment. We propose that variation in the costs and benefits of knowledge may affect a cleaners' information acquisition and storage, which may explain our observed variation in cooperation and cognition.
Pas de vignette d'image disponible
Punishment and partner switching cause cooperative behaviour in a cleaning mutualism
2005, Bshary, Redouan, Grutter, Alexandra S.
What are the mechanisms that prevent partners from cheating in potentially cooperative interactions between unrelated individuals? The cleaner fish Labroides dimidiatus and client reef fish both benefit from an interaction as long as the cleaner eats ectoparasites. However, the cleaner fish prefers some client mucus, which constitutes cheating. Field observations suggested that clients control such cheating by using punishment (chasing the cleaner) or by switching partners (fleeing from the cleaner). Here, we tested experimentally whether such client behaviours result in cooperative cleaner fish. Cleaners were allowed to feed from Plexiglas plates containing prawn items and fish flake items. A lever attached to the plates allowed us to mimic the behaviours of clients. As cleaners showed a strong preference for prawn over flakes, we taught them that eating their preferred food would cause the plate to either chase them or to flee, while feeding on flakes had no negative consequences. We found a significant shift in cleaner fish foraging behaviour towards flake feeding after six learning trials. As punishment and terminating an interaction resulted in the cleaners feeding against their preferences in our experiment, we propose that the same behaviours in clients improve the service quality of cleaners under natural conditions.
Pas de vignette d'image disponible
Cooperation and deception: from evolution to mechanisms
2010, Brosnan, Sarah F., Bshary, Redouan
Nature is full of struggle, as predicted by the theory of evolution through natural selection, yet there are also paramount examples where individuals help each other. These instances of helping have been difficult to reconcile with Darwin's theory because it is not always obvious how individuals are working for their own direct benefit. Consequently, initial publications that offered solutions to subsets of the observed cases of helping, such as kin selection or reciprocity, are among the most influential and most cited papers in evolution/behavioural ecology. During the last few years, a wave of new studies and concepts has considerably advanced our understanding of the conditions under which individuals are selected to help others. On the empirical side, advances are due to stronger incorporation of the natural history of each study species and an emphasis on proximate questions regarding decision-making processes. In parallel, theorists have provided more realistic models together with an increased exploration of the importance of life history and ecology in understanding cooperation. The ideas presented by the authors of this volume represent, in many ways, the revolutionary new approach to studying behaviour which is currently underway.
Pas de vignette d'image disponible
Cleaning in pairs enhances honesty in male cleaning gobies
2009, Soares, Marta C., Bshary, Redouan, Côté, Isabelle M.
A recent game theoretic model akin to an iterated prisoner's dilemma explored situations in which 2 individuals (the service providers) interact simultaneously with the same service recipient (the client). If providing a dishonest service pays, then each service provider may be tempted to cheat before its partner, even if cheating causes the client's departure; however, a theoretical cooperative solution also exists where both partners should reduce cheating rates. This prediction is supported by indirect measures of cheating (i.e., inferred from client responses) by pairs of Indo-Pacific bluestreak cleaner wrasses Labroides dimidiatus. Here, we examine how inspecting in pairs affects service quality in Caribbean cleaning gobies Elacatinus spp. We measured dishonesty directly by examining the stomach contents of solitary and paired individuals and calculating the ratio of scales to ectoparasites ingested. We found that the propensity to cheat of females and males differed: females always cleaned relatively honestly, whereas males cheated less when cleaning in pairs than when cleaning alone. However, overall, the cleaning service of single and paired individuals was similar. Our results confirm that cleaners cooperate when cleaning in pairs; however, our findings differ from the specific predictions of the model and the observations on L. dimidiatus. The differences may be due to differences in mating systems and cleaner–client interactions between the 2 cleaner fish species.