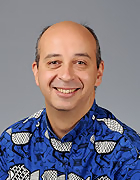 Voici les éléments
1 - 10 sur 132
Pas de vignette d'image disponible
Cleaner fish cause predators to reduce aggression toward bystanders at cleaning stations
2008, Cheney, Karen L., Bshary, Redouan, Grutter, Alexandra S.
Mutualisms, in which both participants gain a net benefit, are ubiquitous in all ecosystems, and the importance of understanding their broader ecological context has been demonstrated many times. Indirect effects of mutualisms may have important implications for surrounding ecosystems through changes in density, species composition, or behavior; however, the latter has been difficult to quantify. In fish cleaning mutualisms, cleaners benefit by removing and consuming ectoparasites from clients, whereas clients benefit from a reduction in parasite load. Cleaner fish are also thought to benefit from immunity to predation and use tactile stimulation as a preconflict management strategy to manipulate partners' decisions and to avoid being eaten by piscivorous client fish. Here we show, using a laboratory experiment, that the presence of cleaner fish resulted in nearby fish not involved in the cleaner–client mutualism experiencing less aggression (chases) from predatory clients. In addition, the rate that piscivorous clients chased prey was negatively correlated with the amount of tactile stimulation given to the predator by the cleaner. These data suggest that, in the laboratory, the risk of aggression from predators toward nearby prey fish was greatly reduced as a by-product of cleaner fish presence and tactile stimulation of predators by cleaner fish. These results raise the question of whether cleaning stations act as safe havens from predator aggression.
Pas de vignette d'image disponible
Defecation behaviour of the Lined Bristletooth Surgeonfish Ctenochaetus striatus (Acanthuridae)
2008, Krone, R., Bshary, Redouan, Paster, M., Eisinger, M., van Treeck, P., Schuhmacher, H.
The feeding and defecation behaviour of the surgeonfish Ctenochaetus striatus was investigated at Ras Mohammed National Park (South Sinai, Red Sea). The fish feed on coral rock mainly by sweeping loose sediment with their flexible broom like teeth into their mouths. Feeding occurred exclusively on coral rock, but defecation took place only outside the grazing area above sand in small, precisely defined areas.
Pas de vignette d'image disponible
Male cleaner wrasses adjust punishment of female partners according to the stakes
2012, Raihani, Nichola, Grutter, Alexandra S., Wismer, Sharon, Bshary, Redouan
Pas de vignette d'image disponible
Distinguishing four fundamental approaches to the evolution of helping
2008, Bshary, Redouan, Bergmueller, Ralph
The evolution and stability of helping behaviour has attracted great research efforts across disciplines. However, the field is also characterized by a great confusion over terminology and a number of disagreements, often between disciplines but also along taxonomic boundaries. In an attempt to clarify several issues, we identify four distinct research fields concerning the evolution of helping: (1) basic social evolution theory that studies helping within the framework of Hamilton's inclusive fitness concept, i.e. direct and indirect benefits, (2) an ecological approach that identifies settings that promote life histories or interaction patterns that favour unconditional cooperative and altruistic behaviour, e.g. conditions that lead to interdependency or interactions among kin, (3) the game theoretic approach that identifies strategies that provide feedback and control mechanisms (protecting from cheaters) favouring cooperative behaviour (e.g. pseudo-reciprocity, reciprocity), and (4) the social scientists' approach that particularly emphasizes the special cognitive requirements necessary for human cooperative strategies. The four fields differ with respect to the 'mechanisms' and the 'conditions' favouring helping they investigate. Other major differences concern a focus on either the life-time fitness consequences or the immediate payoff consequences of behaviour, and whether the behaviour of an individual or a whole interaction is considered. We suggest that distinguishing between these four separate fields and their complementary approaches will reduce misunderstandings, facilitating further integration of concepts within and across disciplines.