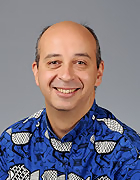 Voici les éléments
1 - 3 sur 3
Variation in Cleaner Wrasse Cooperation and Cognition: Influence of the Developmental Environment?

Deviations from model-based predictions of strategies leading to stable cooperation between unrelated individuals have raised considerable debate in regards to decision- making processes in humans. Here, we present data on cleaner wrasse (Labroides dimidiatus) that emphasize the importance of generalizing this discussion to other species, with the aim to develop a coherent theoretical framework. Cleaners eat ectoparasites and mucus off client fishes and vary their service quality based on a clients' strategic behaviour. Hitherto, cognitive tasks designed to replicate such behaviour have revealed a strong link between cooperative behaviour and game theoretic predictions. However, we show that individuals from a specific location within our study site repeatedly failed to conform to the published evidence. We started exploring potential functional and mechanistic causes for this unexpected result, focusing on client composition, cleaner standard personality measures and ontogeny. We found that failing individuals lived in a socially simple environment. Decision rules of these cleaners ignored existing information in their environment ('bounded rationality'), in contrast to cleaners living in a socially complex area. With respect to potential mechanisms, we found no correlations between differences in performance and differences in aggressiveness or boldness, in contrast to results on other cooperative species. Furthermore, juveniles from the two habitat types performed similarly, and better than the adults from the socially simple environment. We propose that variation in the costs and benefits of knowledge may affect a cleaners' information acquisition and storage, which may explain our observed variation in cooperation and cognition.

Cooperation and deception: from evolution to mechanisms

Nature is full of struggle, as predicted by the theory of evolution through natural selection, yet there are also paramount examples where individuals help each other. These instances of helping have been difficult to reconcile with Darwin's theory because it is not always obvious how individuals are working for their own direct benefit. Consequently, initial publications that offered solutions to subsets of the observed cases of helping, such as kin selection or reciprocity, are among the most influential and most cited papers in evolution/behavioural ecology. During the last few years, a wave of new studies and concepts has considerably advanced our understanding of the conditions under which individuals are selected to help others. On the empirical side, advances are due to stronger incorporation of the natural history of each study species and an emphasis on proximate questions regarding decision-making processes. In parallel, theorists have provided more realistic models together with an increased exploration of the importance of life history and ecology in understanding cooperation. The ideas presented by the authors of this volume represent, in many ways, the revolutionary new approach to studying behaviour which is currently underway.

Distinguishing four fundamental approaches to the evolution of helping

The evolution and stability of helping behaviour has attracted great research efforts across disciplines. However, the field is also characterized by a great confusion over terminology and a number of disagreements, often between disciplines but also along taxonomic boundaries. In an attempt to clarify several issues, we identify four distinct research fields concerning the evolution of helping: (1) basic social evolution theory that studies helping within the framework of Hamilton's inclusive fitness concept, i.e. direct and indirect benefits, (2) an ecological approach that identifies settings that promote life histories or interaction patterns that favour unconditional cooperative and altruistic behaviour, e.g. conditions that lead to interdependency or interactions among kin, (3) the game theoretic approach that identifies strategies that provide feedback and control mechanisms (protecting from cheaters) favouring cooperative behaviour (e.g. pseudo-reciprocity, reciprocity), and (4) the social scientists' approach that particularly emphasizes the special cognitive requirements necessary for human cooperative strategies. The four fields differ with respect to the 'mechanisms' and the 'conditions' favouring helping they investigate. Other major differences concern a focus on either the life-time fitness consequences or the immediate payoff consequences of behaviour, and whether the behaviour of an individual or a whole interaction is considered. We suggest that distinguishing between these four separate fields and their complementary approaches will reduce misunderstandings, facilitating further integration of concepts within and across disciplines.