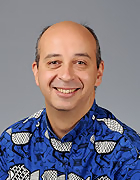 Voici les éléments
1 - 10 sur 63
Biting cleaner fish use altruism to deceive image-scoring client reef fish

Humans are more likely to help those who they have observed helping others previously. Individuals may thus benefit from being altruistic without direct reciprocity of recipients but due to gains in 'image' and associated indirect reciprocity. I suggest, however, that image-scoring individuals may be exploitable by cheaters if pay-offs vary between interactions. I illustrate this point with data on cleaner–client reef fish interactions. I show the following: (i) there is strong variation between cleaners with respect to cheating of clients (i.e. feeding on client tissue instead of parasites); (ii) clients approach cleaners, that they observe cooperating with their current client and avoid cleaners that they observe cheating; (iii) cleaners that cheat frequently are avoided more frequently than more cooperative cleaners; (iv) cleaners that cheat frequently behave altruistically towards their smallest client species; (v) altruistic acts are followed by exploitative interactions. Thus, it appears that cleaners indeed have an image score, which selects for cooperative cleaners. However, cheating cleaners use altruism in potentially low-pay-off interactions to deceive and attract image-scoring clients that will be exploited.

Bacterial farming by the fungus Morchella crassipes

(

The Royal Society of London,

)

;

;

;

;

;

;

;

;

The interactions between bacteria and fungi, the main actors of the soil microbiome, remain poorly studied. Here, we show that the saprotrophic and ectomycorrhizal soil fungus Morchella crassipes acts as a bacterial farmer of Pseudomonas putida, which serves as a model soil bacterium. Farming by M. crassipes consists of bacterial dispersal, bacterial rearing with fungal exudates, as well as harvesting and translocation of bacterial carbon. The different phases were confirmed experimentally using cell counting and 13C probing. Common criteria met by other non-human farming systems are also valid for M. crassipes farming, including habitual planting, cultivation and harvesting. Specific traits include delocalization of food production and consumption and separation of roles in the colony (source versus sink areas), which are also found in human agriculture. Our study evidences a hitherto unknown mutualistic association in which bacteria gain through dispersal and rearing, while the fungus gains through the harvesting of an additional carbon source and increased stress resistance of the mycelium. This type of interaction between fungi and bacteria may play a key role in soils.

Social cognition in fishes

Brain evolution has often been correlated with the cognitive demands of social life. Further progress depends on our ability to link cognitive processes to corresponding brain part sizes and structures, and, ultimately, to demonstrate causality. Recent research suggests that fishes are suitable to test general hypotheses about vertebrate social cognition and its evolution: brain structure and physiology are rather conserved among vertebrates, and fish are able to perform complex decisions in social context. Here, we outline the opportunities for experimentation and comparative studies using fish as model systems, as well as some current shortcomings in fish social cognition research.

Intra- and interspecific challenges modulate cortisol but not androgen levels in a year-round territorial damselfish

Interactions between individuals of different species are commonplace in animal communities. Some behaviors displayed during these interspecific social interactions may be very similar to those displayed during intraspecific social interactions. However, whether functional analogies between intra- and interspecific behaviors translate at the proximate level into an overlap in their underlying endocrine mechanisms remains largely unknown. Because steroids both mediate social behaviors and respond to them, we approached this question by comparing the behavioral and steroid response of free-living dusky gregories (Stegastes nigricans) to standardized territorial intrusions (sTI) of either conspecific or heterospecific food competitors. Stegastes nigricans is a year-round territorial fish that 'cultivates' the algae on which it feeds and is highly aggressive to both intra- and interspecific intruders. Behavioral differences between intra- and interspecific aggressive responses to sTI were marginal, and sTI tests caused an increase in cortisol levels that was positively related with the levels of aggression. In contrast, androgen levels did not increase in response to sTI, yet they showed a positive relationship with agonistic behavior. These results parallel a pattern that was first described for year-round territorial bird species. Furthermore, they suggest that changes in endocrine-hormone levels during territoriality might be independent of the species that induces the territorial response.

Selective attention to philopatric models causes directed social learning in wild vervet monkeys

Human behaviour is often based on social learning, a mechanism that has been documented also in a variety of other vertebrates. However, social learning as a means of problem-solving may be optimal only under specific conditions, and both theoretical work and laboratory experiments highlight the importance of a potential model's identity. Here we present the results from a social learning experiment on six wild vervet monkey groups, where models were either a dominant female or a dominant male. We presented 'artificial fruit' boxes that had doors on opposite, differently coloured ends for access to food. One option was blocked during the demonstration phase, creating consistent demonstrations of one possible solution. Following demonstrations we found a significantly higher participation rate and same-door manipulation in groups with female models compared to groups with male models. These differences appeared to be owing to selective attention of bystanders to female model behaviour rather than owing to female tolerance. Our results demonstrate the favoured role of dominant females as a source for 'directed' social learning in a species with female philopatry. Our findings imply that migration does not necessarily lead to an exchange of socially acquired information within populations, potentially causing highly localized traditions.

Roving and Service Quality in the Cleaner Wrasse Labroides bicolor

The cleaner wrasse Labroides dimidiatus occupies fixed 'cleaning stations' on coral reefs, which 'client' reef fish visit repeatedly to have parasites removed. Conflict arises because cleaners prefer to cheat by feeding on client mucus instead of parasites. Clients can prevent L. dimidiatus from always cheating using control mechanisms such as chasing and partner switching, which depend on repeated interactions. These control mechanisms would be undermined in the absence of frequent repeated interactions, if cleaners roved over large areas. Roving behaviour has been anecdotally described for the closely related cleaner wrasse Labroides bicolor. Here we report field data comparing these two species in Moorea, French Polynesia. Our results confirmed that L. bicolor home ranges are much larger than L. dimidiatus home ranges, and showed that cleaning interactions occurred all over the L. bicolor home range: home range of cleaning interactions increased with total home range size. Moreover, we found that cleaner initiation of interactions increased with home range size in L. bicolor, which would give L. bicolor with large home ranges additional leverage to increase cheating. In line with these results, we found that client jolt rate (used as a measure of cheating) was higher among clients of cleaners with large home ranges. Our results emphasise the importance of game structure and control over initiating interactions as parameters in determining the nature of interactions in mutualisms.

The predator deterrence function of primate alarm calls

It is generally assumed that alarm calls function in intraspecific communication, for example to warn close relatives about the presence of a predator. However, an alternative hypothesis suggests that, in some cases, signallers may also gain fitness benefits in directly communicating to the predator, for example by advertising perception and unprofitability to predators that depend on unprepared prey. In this study, we show that six monkey species in Taï forest, Ivory Coast, produce significantly more alarm calls to leopards than to chimpanzees, although both are notorious monkey predators. The conspicuously high vocalization rates to leopards had adaptive consequences for the monkeys. By following a radio-collared leopard, we found that after detection and high alarm call rates the leopard gave up its hiding location and left the group significantly faster than would be expected by chance. We discuss these data with respect to the various functional hypothesis of alarm call behaviour and conclude that the high alarm call rates to leopards are part of an anti-predator strategy in primates that may have evolved to deter predators that depend on surprise.

Wild vervet monkey infants acquire the food-processing variants of their mothers

In the ability and motivation to copy others, social learning has been shown to provide a mechanism for the inheritance of behavioural traditions. Major questions remain about the circumstances and models that shape such social learning. Here, we demonstrate that behavioural food-processing variants among wild vervet monkey, Chlorocebus aethiops, mothers are matched by their infants in their first manipulative approaches to a new foraging problem. In our field experiment, grapes covered with sand were provisioned within groups of wild vervet monkeys that included experienced adults and 17 naïve infants. Monkeys dealt with the dirty food in four different ways. All infants first adopted their mother's way of handling the grapes, rather than those of other mothers or other monkeys eating nearby. Mothers who handled grapes in different ways had infants who were more likely to explore different approaches to handle the sandy grapes. Rarer cases of co-feeding siblings further suggest that copying may occur on the matriline level. Our findings suggest a capacity for detailed copying by infants of their mothers' and matriline members' food- processing techniques when encountering new foods, underlining the significance of familial models in such primate social groups.