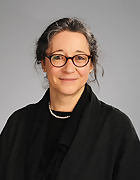 Email
franziska.tschan@unine.ch
Voici les éléments
1 - 2 sur 2
All in the timing - Considering time at multiple stages of group research

The role of time in measuring group and team temporality constitutes more than a methodological issue-it is a theoretical question. That is, if group interaction is theorized as processual and processes occur through time, then research on team temporality, as well as a range of other issues, must grapple with the methodological implications of our theories. This article contributes to INGRoup's aim to advance theory and methods for understanding groups by exploring methodological approaches that allow us to capture a variety of team processes over time. Three case studies address the practical issues involved with employing various types of time-sensitive data collection, time-dependent coding, and time-based analysis, including their advantages and disadvantages. Together, the authors describe diverse field and analytical methods useful for interrogating theoretical assumptions about time in groups. Doing so expands the notion of group temporality to consider the role of both epochal and fungible times at multiple stages of group research.

Work related and "private" social interactions at work

Fifty-four young professionals in their first job after apprenticeship described their task-related and private interactions at work during five days, using a variant of the Rochester Interaction Records self-observation method (Reis and Wheeler, 1991). Results showed that more task-related interactions were reported than private interactions at work. The latter are described as more personally meaningful and more often initiated by the person or mutually initiated than task-related interactions. The number and duration of task-related interactions depended on the profession and the working conditions. The individual's own activity level during task-related interactions was predicted by social skills, measured 6 months before the diary study. Frequency of private interactions at work depended on familiarity level with colleagues. After controlling for role ambiguity and social stressors, more interactions and higher satisfaction with interactions at work predicted affective commitment, and more interactions at work also predicted job satisfaction. The study highlights the importance of conducting micro-analyses of social interactions at work.