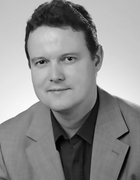 Voici les éléments
1 - 10 sur 153
Rapid Modeling for Sustainability - Foreword

It is our pleasure to introduce this special issue of Decision Support Systems on 'Rapid Modeling for Sustainability'. It brings together core papers on Rapid Modeling, focusing on the rising dimensions of sustainability, which is raised on top of technical and financial modeling. Rapid Modeling refers to the basic models behind the structured process of decision making to manage and improve time based performance. As it was originally applied for manufacturing systems and supply chains, it has spread through decision making areas like private and public services, office operations and new product development. All these areas cope with a substantial effort of short and/or on-time delivery. Rapid refers to strong calculation possibilities so that various what-if scenarios can be run in a short period of time. In this way Rapid Modeling is very well suited to support both individual as group decision making processes. Therefore, we are honored to edit this special issue for Decision Support Systems.

Sustainable business growth: exploring operations decision-making

Purpose: The objective of this paper is to explore how operations decision-making may keep the growing firms within the boundaries of corporate and societal sustainability. Design/methodology/approach: We classify operations decisions during growth periods according to the three dimensions of the triple bottom line (economic, social and environmental). By means of a longitudinal case study of a family-owned wood construction firm that is in a process of intense growth, we identify, visually represent and analyse the complex sequences of selected managerial operations decisions. Findings: Our empirical data suggests that operations decisions made by managers during growth periods follow specific patterns. From our analysis, we derive various research propositions that investigate how a well-understood and therefore efficient and effective decision-making process can facilitate sustainable business growth. Research limitations/implications: Our findings offer opportunities for future studies to zoom in on specific parts of the decision-making process during growth periods. Moreover, given the exploratory nature of our study, future research should test hypotheses derived from our research propositions. Practical implications: This study investigates operations decision-making during growth, which is crucial for guiding companies through this complex transition phase. Originality/value: This conceptual and empirical analysis explores new theory and contributes to the vastly under-researched subject of sustainable business growth.